Noisia sends their fans off with the help of Black Sun Empire, IMANU, Camo & Crooked, Mefjus, and many more on Closer.
---
The era of Noisia has been a memorable one filled with endless hall of fame-worthy tracks and plenty of inspiration given to artists in the dance music scene. When the beloved trio announced their split back in 2019 many were sad to hear the news, but they weren't going to leave without a proper goodbye. Due to the pause caused by COVID, Noisia postponed the End of Noisia tour to the summer of 2022 to give fans the chance to catch one last show from them.
Noisia broke the silence after the announcement they'd be splitting up by dropping "Supersonic" with their longtime friend Skrillex, as well as josh pan and Dylan Brady – and it was all anyone could talk about. Then, they ended 2021 with an impressive collection of remixes from artists such as IMANU, Bunshin, and Chee on The Resonance I and kicked off this year with the release of The Resonance II.
But that wasn't all that Noisia had in-store before they departed the scene and crafted their final album, Closer, as a proper send-off. This 20-track album features fresh tunes from the trio along with collaborations with other artists including Black Sun Empire, The Upbeats, and Halogenix, to name a few. Closer has all the delectable drum and bass sounds that any Noisia enthusiast could enjoy while also layering in elements from other realms of bass music.
Listen to the final album of Noisia's career on Spotify or your preferred streaming service and keep reading for our review of this amazing end to an era.
Stream Noisia – Closer on Spotify:
---
Get Closer with your favorite trio as you press play on their final album.
Noisia begins Closer with "Three (Intro)" an emotion-fueled track that opens up the senses for their last farewell. After setting the mood for what's to come, the trio hits everyone hard and heavy right after with a flurry of stunning tracks. This includes "Nova" with Camo & Krooked, "Shibuya Pet Store" with The Upbeats, and "Shift" with IMANU, all of which slang out the texturized drum and bass sound that fans have come to love over the years.
Changing the pace up is "Horizon," the second track found on Closer that sees Skrillex join the trio. This one slows everything down with a liquid drum and bass ride that will have you dancing gleefully along with it. Then, there's a turn into the underworld as an eerie soundscape filled with glitchy vocals enters the fray on "Cleansing," their track with Former.
"Foundations," Noisia's collaboration with another legendary artist, Mefjus, continues the ride. When paired with their next two tunes, "Scrapped" and "Shutters," it makes for the perfect three-track experience to get your blood rushing when the overwhelming tones hit your ears.
At the halfway point of Closer, Noisia then takes listeners back to the lighter spectrum of their sound.
"Halcyon" with The Upbeats, "Wordless" with Halogenix, and "Told You" all will help you cool your heart rate down with a moment to rest before the final leg of the madness ensues. "Dzjengis" arrives soon after as Noisia teams up with Two Fingers to drive forward into a dark, tribal drum-laden soundscape that is filled with ominous elements that will send chills down your spine. The slower pace of that track blends into "Pleasure Model," a collaboration with Former that features glitchy elements and distorted vocals, that only further expand its larger-than-life atmosphere.
Then, it's straight back to some high-octane drum and bass grooves.
Noisia's intricate, off-the-wall frequencies are put on full display with the help of Phace on "Deep Down." Next up is "Simplon" with Posij which creates a space within sounds that is hard to ignore, but even harder to ignore is the next track, "Caps Lock." This tune sees the trio team up with yet another legendary DnB group, Black Sun Empire, and it quickly became one of the true standouts on the album. The warbled elements paired with the gripping breakbeat and a perfect amount of distortion create a sexiness that everyone deserves to hear in their lifetime.
Noisia rounds off the beautifully chaotic ride with three unique tracks that really stick out as special.
First, Noisia breathes new life into the previously released single "Supersonic." This VIP edit provides a new twist that kicks up the energy towards the end of the tune with their signature drum and bass in place of the trap-fueled original. Then, "The Hole Pt. 1" flirts with the mixture of tempos to keep you on your toes – and much like its name implies you'll find yourself falling deeper into the abyss while listening to it.
Finally, the trio brings their last sonic offering to a proper close with the title track. "Closer" acts as a perfect outro that will evoke a sense of sorrow in the soul of anyone who hears it while simultaneously making them feel grateful to have been able to witness Noisia's run over the past few decades.
The remarkable soundscapes found on Closer only further prove the legendary status that this trio carries with them – and while this may be the end of Noisia, their music and inspiration will shine through other artists in the scene for years to come.
---
Noisia – Closer – Tracklist:
Three (Intro)
Nova (ft. Camo & Krooked)
Shibuya Pet Store (ft. The Upbeats)
Shift (ft. IMANU)
Horizon (ft. Skrillex)
Cleansing (ft. Former)
Foundations (ft. Mefjus)
Scrapped
Shutters
Halcyon (ft. The Upbeats)
Wordless (ft. Halogenix)
Told You
Dzjengis (ft. Two Fingers)
Pleasure Model (ft. Former)
Deep Down (ft. Phace)
Simplon (ft. Posij)
Caps Lock (ft. Black Sun Empire)
Supersonic VIP (ft. Skrillex, josh pan & Dylan Brady)
The Hole Pt. 1
Closer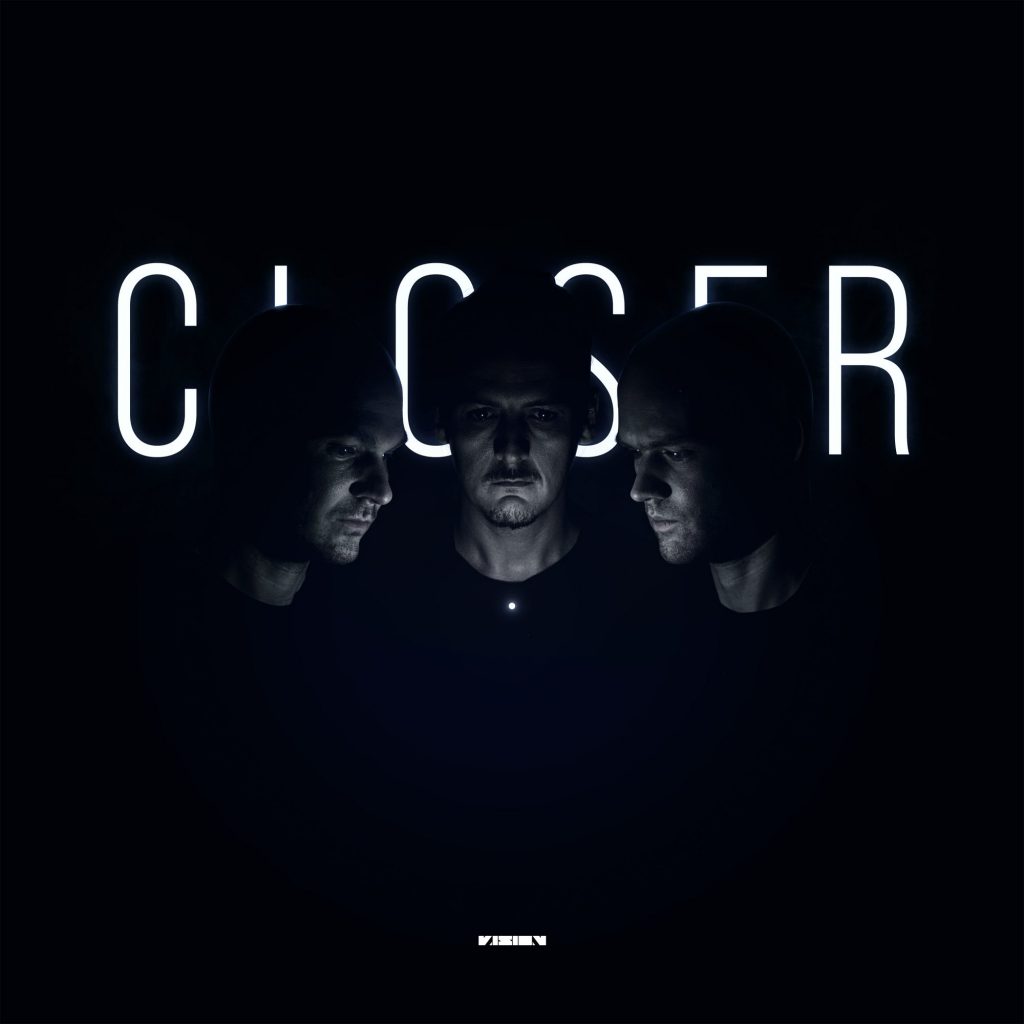 ---
Connect with Noisia on Social Media:
Website | Facebook | Twitter | Instagram | SoundCloud | YouTube