Moderat returns to the spotlight with their fourth studio album MORE D4TA as the trio of Modeselektor and Apparat deliver ten new tracks.
---
Dance music was different when Moderat first broke onto the scene almost 20 years ago. Yet, the musical stylings of Modeselektor (Gernot Bronsert and Sebastian Szary) and Apparat (Sascha Ring) have aged like a fine wine. The forward-thinking producers have maintained a state of flux through their often dark and gritty productions that keep them on the pulse of what's to come next.
Few artists have dared to go down the path that Moderat has chosen—throwing all status quo out the window, and saying to hell with trends. Yet, that hasn't slowed them down in the slightest. Moderat has grown their sound exponentially over the years. From 2009's self-titled debut album that delivered their global smash hit "A New Error" to the break-beat-tinged "Rusty Nails" that commands dance floor energy that can only be found well into the wee hours of the morning.
Just under a decade ago, the trio continued to rise with the release of their second studio album II, carrying instantly recognizable throwbacks, such as the indie-electronic hit "Bad Kingdom," highlighting a vocal production range that is second to none. Subsequent record III, released in 2016, carried hits such as "Reminder," spotlighting Apparat's one-of-a-kind vocal stylings reminiscent of Damon Albarn's work from the Blur era, pre-Gorillaz. Yet, this bold leap thus catapulted them into a full-blown household name, and their masterclass in writing scintillating bass lines still stands front and center throughout their work. 
Their latest body of work, MORE D4TA, which is out now on Monkeytown Records, sees them carry on with their forward-thinking mentality. This ten-track collection of inspiration was born out of isolation. Not only was this related to the global pandemic, but also from them taking an extended step away from the stage back in 2017 after playing their (then) final performance in front of 17,000 people in their hometown of Berlin. 
Now, the time has come for Moderat to step into the spotlight once again. Listen to MORE D4TA on Spotify or your preferred platform, read on for our full review, and make sure to catch them on tour when they head to a city near you!
Stream Moderat – MORE D4TA on Spotify:
---
MORE D4TA is a definitively unique album that will remind fans of why they missed Moderat in the first place.
MORE D4TA first hit the airwaves back in February with the release of the lead single, "FAST LAND." A slow-burning bass-driven track that sets the tone perfectly for this newly minted sound. Airy, melodic synths carry glowing, ethereal energy as we find ourselves within the world of Moderat's chiseled productions.  
Diving ever deeper into the world of MORE D4TA, "EASY PREY" once again places Apparat's soothing vocals in front and center as electrified modular synths carry the bouncing and undulating rhythms, leaving us entranced from the very very beginning. Soon after, "DRUM GLOW" commands a delicate and highly-filtered breakbeat groove that allows listeners to take a step back from the dancefloor and bask in the mighty glory of Moderat's dynamic range.
"SOFT EDIT" builds a powerful tension from the first note while stirring up emotions.
Moderat once again blurs the line between dark, electronic grooves and emotional lyricism in a way that places the illustrious trio in a league of their own on "SOFT EDIT." Yet, the energy rebounds quickly as the album transitions into "UNDO REDO." This is an ecstatic track that places powerful arpeggiated synths in the spotlight while replacing more danceable flows in the backseat in place of jaw-dropping production that reminds us all of Moderat's darker origins and masters of evocative minimalism. 
"NEON RATS" delivers a radiant, digitized grip on our spirits. However, the danceable two-step that we longed for only one track prior doesn't stay away for long. Moderat's productions are tailor-made for smokey, dark rooms; an easy standout from MORE D4TA is definitive of this glorious return to the stage. Nonetheless, "MORE LOVE" has been stuck on repeat as it carries powerful synth builds, stunning low-end, and a glittering ecstasy-inducing polyrhythmic flow, and we can't get enough.
Moderat offers "NUMB BELL," "DOOM HYPE," and "COPY COPY" as the final throws of MORE D4TA.
While each features Moderat's polished restraint, these last couple of tracks seem like an afterthought behind the front half of the album. "Numb Bell" leaves a bit to be desired as it falls back into a minimal, synth-laden flow fueled by industrial elements that never seem to get off the ground. "DOOM HYPE" welcomes Apparat back to the mic while the ghostly synth chords leave listeners entranced before a curtain call on "COPY COPY" that felt like it missed the mark.
Despite the album fizzling out behind a robust collection of incredible productions, Moderat's return to the spotlight is welcomed with open arms.
Moderat has continued to push the envelope of what is possible when a team of super-producers comes together to create something magical. Within a world of toxic repetition in dance music, Moderat breathes life and experience into a culture that can so quickly become saturated with cookie-cutter productions. We cant wait to catch the celebrated trio live as they hit the road in support of MORE D4TA later this year. Welcome back, Moderat. 
---
Moderat- MORE D4TA – Tracklist:
Fast Land
Easy Prey
Drum Glow
Soft Edit
Undo Redo
Neon Rats
More Love
Numb Bell
Doom Hype
Copy Copy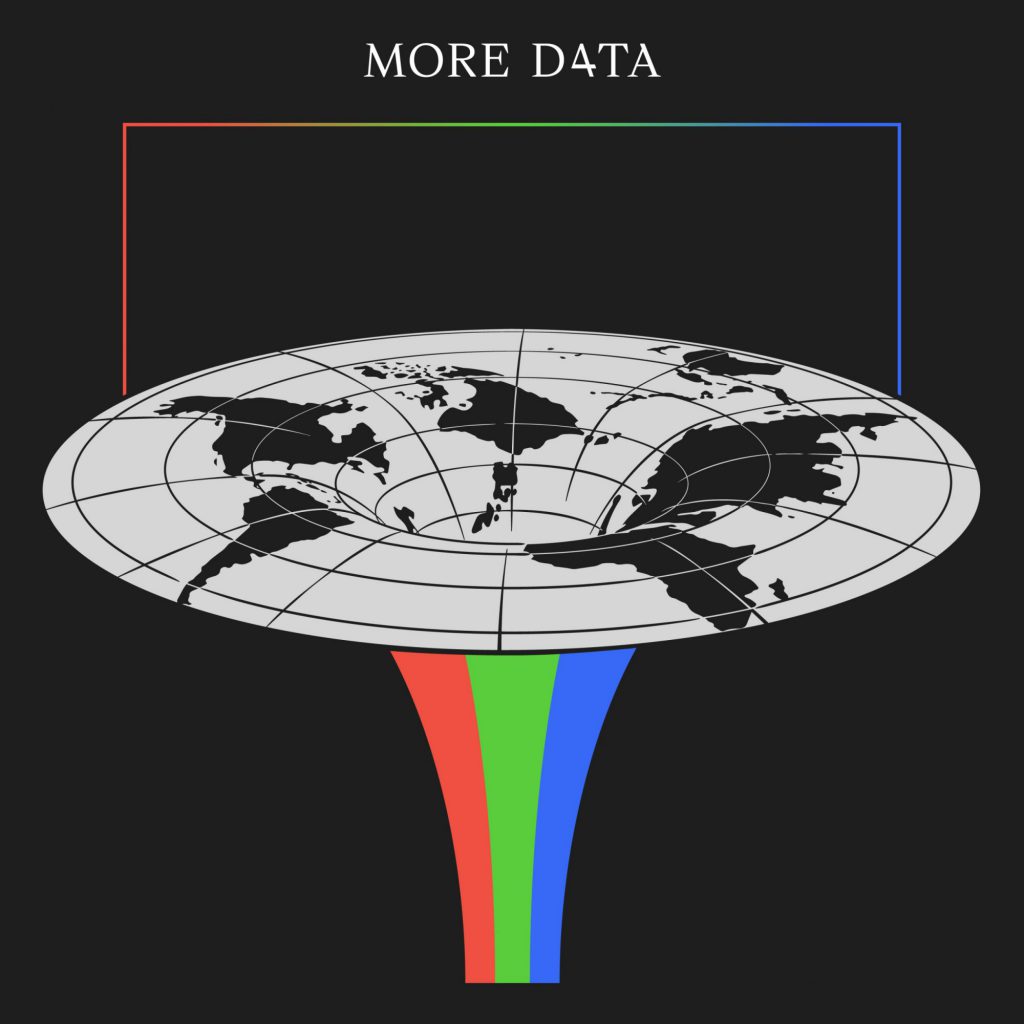 ---
Follow Moderat on Social Media:
Website | Facebook | Twitter | Instagram | SoundCloud | YouTube