Versatile bass music artist NAZAAR rolls up his sleeves and reveals some surprises on his new, six-track EP, VISNS.
---
NAZAAR has been making waves in the bass community over the last couple of years. First gaining traction in 2017 with his track "Full Speed" and then again in 2018 with "A Dance With Death," he quickly became a niche favorite of many in the scene. Since then, NAZAAR has continued to cement himself in the bass music community by combining his influences of Middle Eastern melodic vocals, Western basslines, and more while finding a home on labels such as Never Say Die, Bassrush, and Space Yacht.
Now, NAZAAR pulls back the curtain to reveal his newest creation, the VISNS EP. This six-track release brings forth some of his most versatile tracks to date. While still bass-heavy, it takes listeners on a journey of introspection with his melodic tones, wave, dubstep, and more. One thing is for certain – if you're not a fan of NAZAAR, you surely will be after listening to this.
The entire VISNS EP captures the very essence of NAZAAR's artistic capabilities. The EP kicks off with "Visions," a track with an enlightening mantra-like intro that reels listeners in to share in awe of his vision. The uplifting vocals and violin samples bring some added energy for listeners as they'll get the sense that they're unstoppable and a part of something bigger. That irresistible energy remains high as the next tunes, "WITH U" and "Shadows" with Louiejayxx, enter into the mix.
NAZAAR continues to keep it interesting with the previously released single "War Cry." This one sees Virus Syndicate join in on the fun for the aggressive vocals on the track that also offers gritty, unforgiving bass to keep the energy high enough to stomp to. Then, the penultimate tune "LIES" arrives front and center. The sultry voice of REAH permeates the track as NAZAAR shows off his insane production techniques. Then, the EP closes with "Love Burns," which creates a sense of burning desire with. The track slows listeners down to think of that special someone and all the memories etched into the minds of listeners while the sound takes them down blissful memory lane.
NAZAAR's VISNS EP is just a peek of what the future holds for him. His versatility and creativity make him unlike anyone else, so make sure you get familiar with the rising star and keep an eye out for his future releases.
Check out the VISNS EP on Spotify or your preferred platform, and let us know what your thoughts are on the release from NAZAAR in the comments!
Stream NAZAAR – VISNS on Spotify:
---
NAZAAR – VISNS – Tracklist:
Visions
With You
Shadows (feat. Louiejayxx)
War Cry (feat. Virus Syndicate)
Lies (feat. REAH)
Love Burns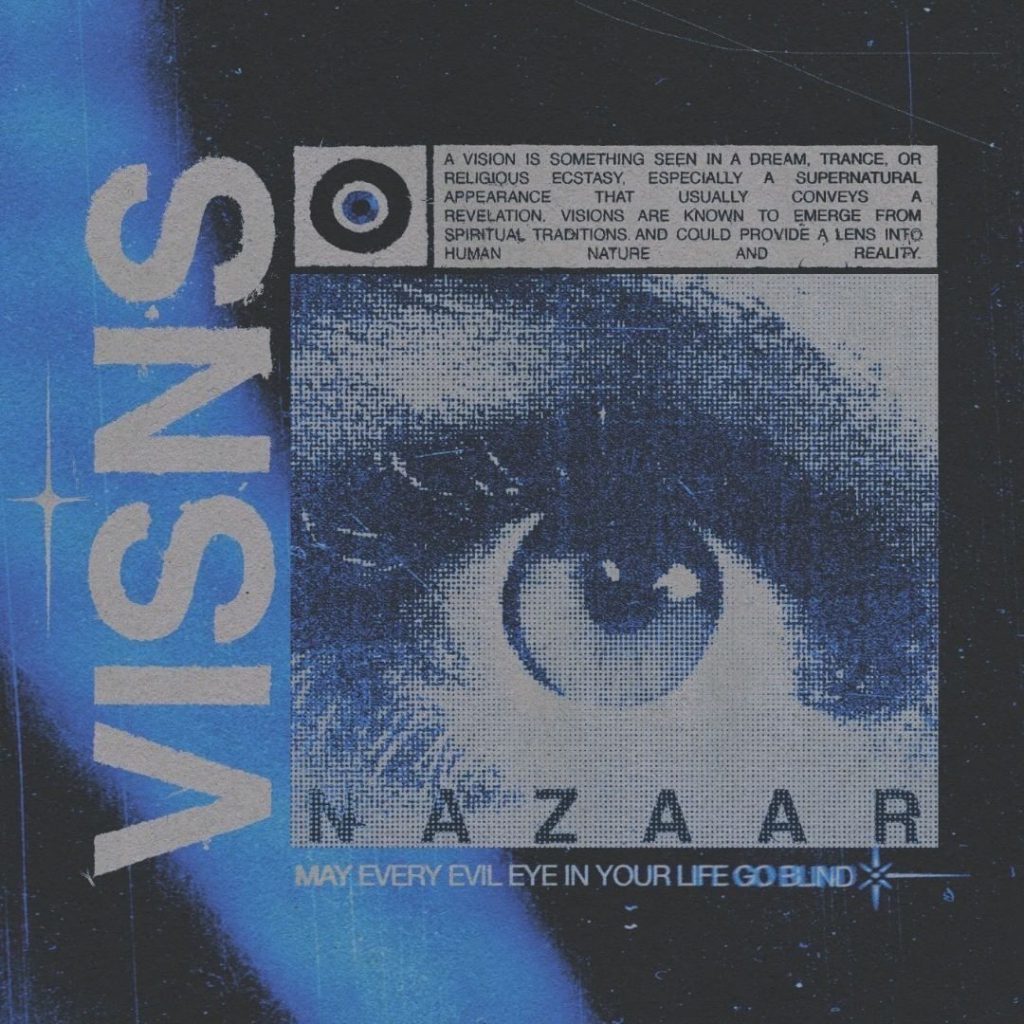 ---
Follow NAZAAR on Social Media:
Facebook | Twitter | Instagram | SoundCloud