Russian artist Shapov continues to show that he knows how to break boundaries and explore New Dimensions with his latest EP.
---
Russian DJ and producer Shapov is no stranger to breaking boundaries and exploring new styles in his productions. Having worked with artists such as Armin van Buuren on the Trilogy EP, as well as Vini Vici and NERVO on "My World" and Axwell on "Belong," he continues to showcase his versatility as an artist. Now, Shapov is set on reaching new heights yet again by releasing the future rave-inspired New Dimensions EP on Armada Music.
The four tracks in Shapov's New Dimensions EP are mainstage floor-fillers at their core. Opening the release is "Resolution," a collaboration with fellow Russian DJ and producer Sam Bagira that offers up the groovy, sexy style that is becoming a staple of the future rave sound. These two artists create music that differs stylistically, with Sam Bagira remarking that it, "was an interesting starting point for a collaboration."
Another Russian artist, NERAK, joins Shapov for "Dark In The Light" which takes listeners to a different, more melodic dimension meant to keep them entranced while preparing them for what's to come next. The third track, "Cornerstone," continues the groove that began with "Resolution." This one is filled with power synths with a heavily-influenced techno percussion that takes the listener away in a groove that is felt throughout the nervous system. Then, the end of the journey appears on the horizon with "Inside The Rave," a definitive future rave track that will surely fill up anyone who listens with plenty of mainstage energy.
Shapov is a bold, forward thinker in the dance music scene and continues to innovate while staying true to his distinct, progressive roots. Jump into another realm by listening to New Dimensions on Spotify or your preferred platform.
Stream Shapov – New Dimensions EP on Spotify:
---
Shapov – New Dimensions EP – Tracklist:
Resolution (with Sam Bagira)
Dark In The Light (with NERAK)
Cornerstone
Inside The Rave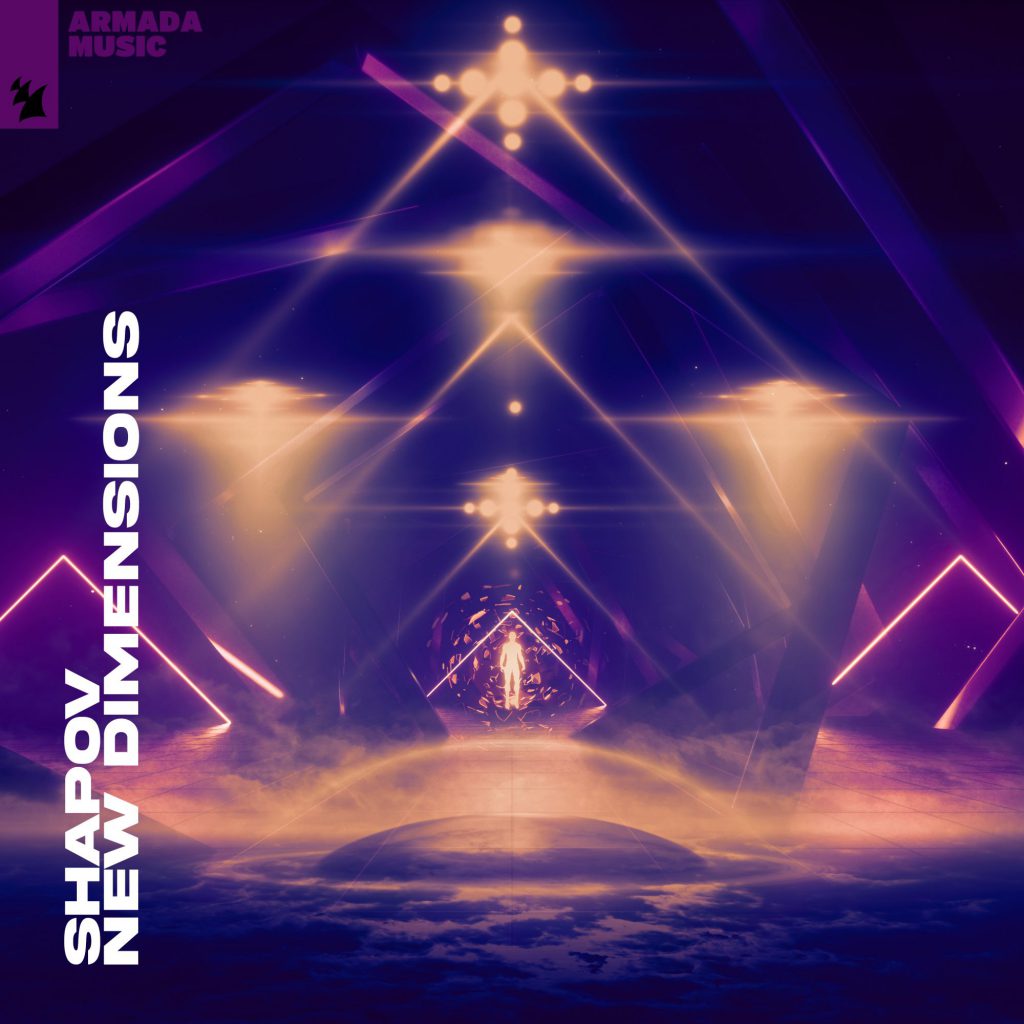 ---
Connect with Shapov on Social Media:
Facebook | Twitter | Instagram | SoundCloud | YouTube