Bass producer sumthin sumthin shows off his one-of-a-kind style in a collection of new tracks on his latest EP, Light Garden.
---
With a flurry of new festivals, labels, and artists popping up on the scene, it can get overwhelming to decide what brings quality to the table. Above all, the underground has been gaining a following like never before, showcasing some of the most prolific producers in sound design we have seen in the modern face of electronic music. Batting up to the plate of the freshest music in the scene is none other than the SoCal gem, sumthin sumthin.
Over the past few years, sumthin sumthin has made quite the presence with his balance of gorgeous instrumentals and seething bass design, all blended together for a hypnotic listening experience. Now, sumthin sumthin is kicking off summer with a bang on his brand new release, Light Garden – a four-track collection that's a glimpse into the producer's creative mind on Deadbeats.
Starting the listeners' journey is the title track, "Light Garden," which drops you into another dimension of an environment created by specially designed sound production. The keys gliding into the melodies, subtle vocal echoes, and layered chords guide you into a smooth yet complex experience of a drop. This tune creates an experience that lights bulbs up in your brain and tickles that musical soft spot – with all sorts of ranges from deep basslines into angelic-like harmonic breaks – a standout track that encapsulates the era of this EP.
Following that ride up is "Brilliant," which keeps with the theme of instrumental-styled intros, cinematically building up, the drops fitting for his heavier, experimental experience in his tunes. Without a doubt, we're anticipating this track to shake the crowd up during his set at Project Z this summer.
"Salt" arrives next and sees sumthin sumthin team up with CloZee. This track perfectly blends the two artists' styles, with ascending and cascading samples across a heavy amplitude of soaring basslines, carefully balanced. The second drop takes the cake with the gorgeous use of intricate sampling, modulation, and musical composition for a unique listening experience that grabs your soul straight out of your body.
Finalizing the journey is "Aluminum," which offers a lighthearted, groovy soundscape with echoing synth conversations amongst piano harmonies – capturing sumthin sumthin's musical background. Without hesitation, the drop has a glitch-hop stylistic beat that is a very modern twist on the sounds of today. The second drop takes on the heavier bass side of the artist's style, with flicks and flares of rhythmic switch-ups while maintaining that same melodic key.
Follow sumthin sumthin on socials, stream Light Garden on Spotify or your preferred platform, and lets us know your favorite track in the comments!
Stream sumthin sumthin – Light Garden on Spotify:
---
sumthin sumthin- Light Garden EP – Tracklist:
Light Garden
Brilliant
Salt (feat. CloZee)
Aluminum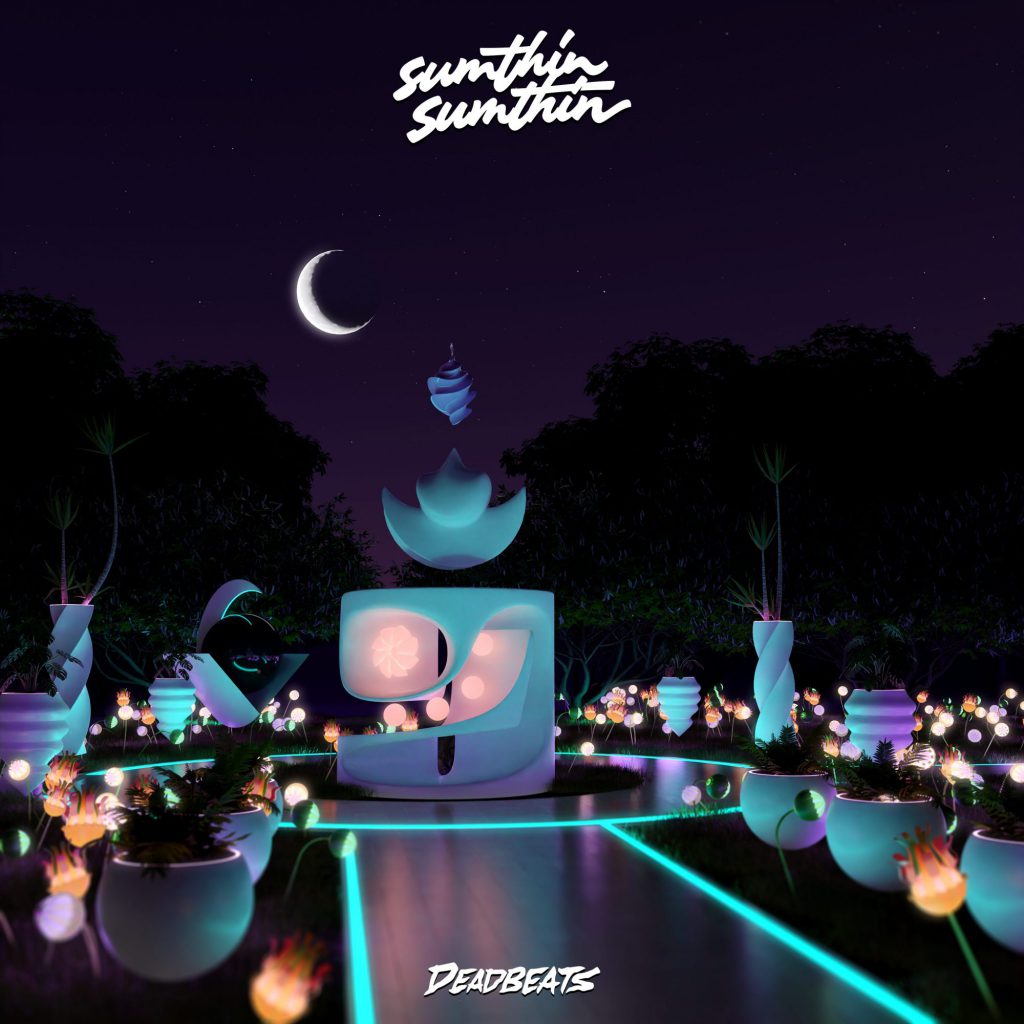 ---
Follow sumthin sumthin on Social Media:
Facebook | Instagram | Twitter | SoundCloud | Spotify