Alison Wonderland goes deeper on Loner, a brooding yet uplifting album that will help you dance the darkness away.
---
Alison Wonderland has come a long way from her musical beginnings as a classical cellist, yet she's stayed true to her most important music production themes throughout her career. Among those themes are a diversity of sounds rooted in bass rhythms and emotion-fueled vocals, as well as a brutally honest view of mental health and her own struggles in particular. Carrying along with that is her brand new album Loner, which sees Alison Wonderland at her most vulnerable, diving deeper than ever before.
Along the path to releasing Loner, a number of singles have already been dropped as well as a few official videos including "New Day" and "Fear of Dying." The early releases showcase some common themes in Alison Wonderland's music where there are a number of familiar elements and yet nothing boring or repetitive within. Most importantly, these tracks and the entire album come from another of her deepest emotional periods.
While on a mission to empower herself, Loner is also meant to empower others. "I owe it to whoever else is out there who was like me, wishing that they had an album like this to empower them to feel less alone and know that it's all going to be okay one day," she says. If you pay attention to the lyrics on any track from Loner, it's difficult to miss the message. Each track features such an honest juxtaposition of dark and light.
Give a listen to the full album on Spotify or your preferred platform, and read on below for the complete review!
Stream Alison Wonderland – Loner on Spotify:
---
Every track on Loner brings dance beats and the feels, so strap in for a wild ride!
Loner opens with the previously released "Forever." The track itself leads in with a deep undertone and highly synthesized lyrics. "Forever" feels somewhat light, until the bridge drops in with a deep and heavy reverberating bassline. The lyrics go along with the conflicting melodies – is it deep and dark or light and airy? Well, it's both. And it closes with a foreboding sound that could easily represent the final moments of a doomed spaceflight; otherworldly, yet somehow grounded as well.
Next up, "Safe Life" opens with some of Alison's signature electric cello chords, and melodic synths layer in before the vocals add a final element. While the start of the track seems light and hopefully, the lyrics, "I'm not about the safe life," and the brooding bass soon makes it clear that this song has a deeper meaning. Another set of lyrics that sing, "hold my neck till I pass out cause I'm so sick of the self-doubt," bear evidence of Alison's honest portrayal of even the most challenging feelings. But before you worry that we're going deep into a dark hole of suicide angst, be sure to keep listening because you may be surprised at what follows.
Alison Wonderland fans are all too familiar with her catchphrase "Fuck You Up On A Spiritual Level" so the next track being titled "FUCK U LOVE U" comes as anything but shocking.
The next two tracks, "FUCK U LOVE U" and "New Day," have groundings in classic Alison Wonderland sounds that walk a fine line between pop and trap. Call them what you want – they are 100% Alison and they bring the heat. These lead into "I'm Doing Great Now Thanks (Interlude)" which is a short, complex track of out-of-this-world sounds that truly feel like a well-placed intermission ending with what sounds like a few spoken words spun backward on vinyl.
We return from "Interlude" to a lovely ballad that may trick you into thinking the back half of the album will be somewhat more mellow. Don't be fooled!
"Something Real" is a lovely and light track with a touching message; it might be considered a palate cleanser before things get seriously real once again. Immediately after, we get "Eyes Closed" and the mood could not be more different. It's dark and haunting. It's deep and bassy. It's got a driving rhythm and synths that would be right at home in a haunted house. This is a hard-hitting track that lets the music speak for itself.
For me, "Bad Things" is the pièce de résistance of the album. I heard this track for the first time when I saw the live show a few weeks ago, and without even following the lyrics, something about it gave me chills. I danced super hard to this one and carried it with me into the next morning. Then I listened through several times and the lyrics absolutely crushed me. "Don't fall in love with the bad things. Remind me why I am still alive." These may very well be the most accurate and moving lyrics I've heard as we enter the post-pandemic period.
After such an outpouring of emotion, there's another reset as we enter the final tracks on the album. Sort of.
"Thirst" starts small and builds quickly into a heavy bass track, yet it does a good job of taking the listener into a dance frenzy. This track begs for strobes and twitchy lasers in a dark club! And, of course, never allowing us to get complacent, "Cocaine" opens with acoustic guitar and feels like it's tricking us into thinking this will be a hippie folk song. Nope, definitely not! Hold on to your hats because both the lyrics and the bass will knock you on your ass.
When you try to get back up off your butt, "Fear Of Dying" will help you do it. So many of us over the last couple of years have had to cope with the line, "Don't you know you're someone that I just can't lose?" The message here is heavy but hopeful, and it's delivered with a familiar Alison Wonderland sound that will please fans new and old. Finally, we have the title track, "Loner," which actually wraps up the album really well and also feels like the perfect track to close a live set with the line, "I'll miss you but I never met you."
All in all, Loner is a complicated journey into the heart and mind of Alison Wonderland. It's full of incredible sounds, and also words that reinforce how she is taking control of her story and empowering us to do the same. I hope we can all take a little something from Loner and even share it with others to bring a little more light to the darkness of our times.
---
Alison Wonderland – Loner – Tracklist:
Forever
Safe Life
FUCK U LOVE U
New Day
I'm Doing Great Now Thanks (Interlude)
Something Real
Eyes Closed
Bad Things
Thirst
Cocaine
Fear of Dying
Loner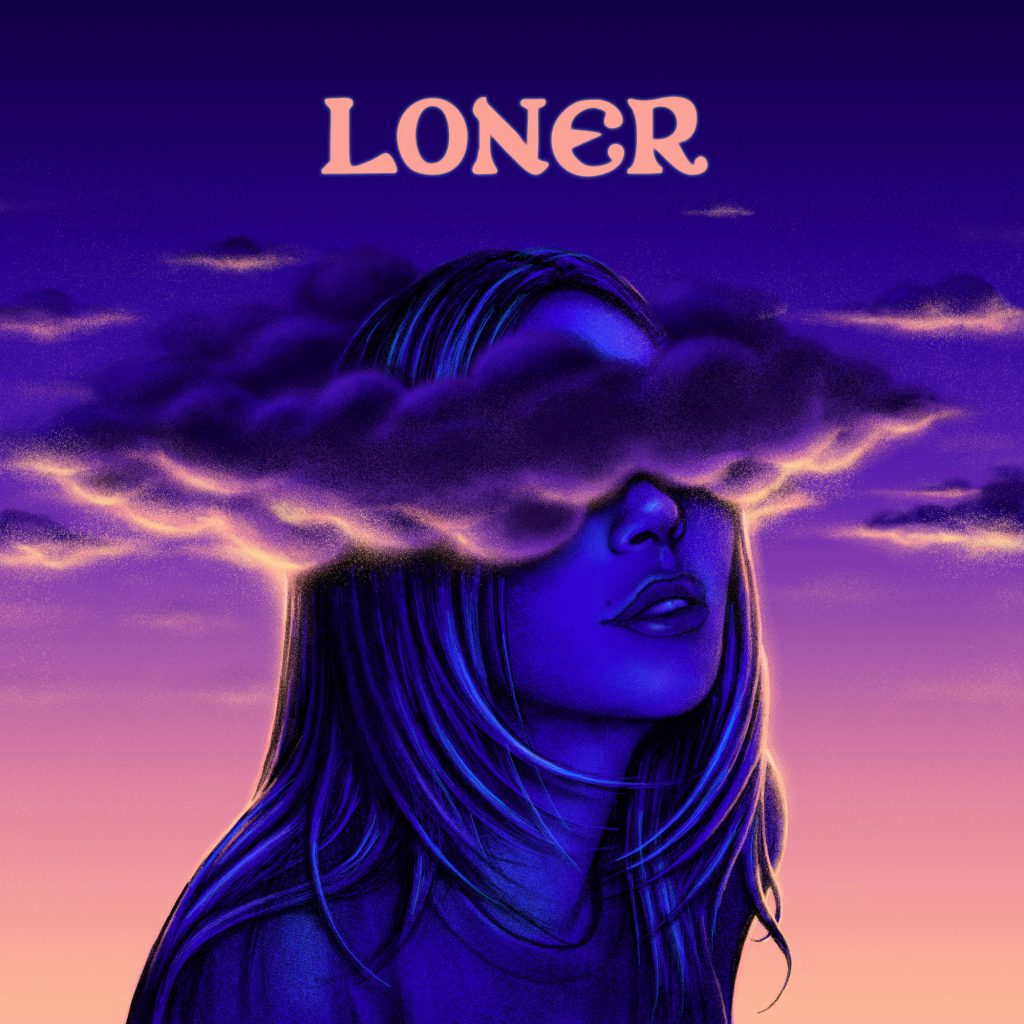 ---
Follow Alison Wonderland on Social Media:
Website | Facebook | Twitter | Instagram | SoundCloud | YouTube