Codeko follows his massive string of releases with an all-new three-track EP on Enhanced just in time for festival season, Trust Fall.
---
London-based producer Codeko has continued to captivate fans since he first stepped onto the scene and found massive success with "Walking with Lions" as it served as the official anthem for Electric Zoo. Since putting out a steady stream of releases over the past year, he now adds to his impressive discography with his latest project, the Trust Fall EP on Enhanced.
Spanning all the emotions of love, Codeko channels his versatile style and gears up for festival season with three massive bangers on this release. The title track, "Trust Fall" opens with somber vocals paired with a piano backing, as the beat picks up, the vocalist echoes out before the drop bellows with increasing energy. This track builds momentum and takes listeners on an emotional journey in preparation for the rest of the EP with its epic build-ups and piano accompaniment.
Codeko follows with "Hold Onto Me" which features sensual vocals from Rynn. The steady beats and prominent synths make this one stand out as it evokes a sense of nostalgia reminiscent of the late nights spent dancing to live music. The final track, "Not Alone" has twinkling synths and a whirling backbeat which sets it apart from the others with its upbeat nature and energy that you can't help but move your feet to. April Bender's vocals ebb and flow with the rhythm as it comes to a close with one final grand drop before fading out to make for a perfect close to the EP.
Trust Fall is a testament to Codeko's versatility as an artist and his ability to layer in a hearty helping of elements from different regions within the electronic music realm. Listen to Trust Fall on Spotify or all streaming platforms, and be sure to let us know what you think in the comments!
Stream Codeko – Trust Fall on Spotify:
---
Codeko – Trust Fall – Tracklist:
Trust Fall
Hold Onto Me (feat. Rynn)
Not Alone (feat. April Bender)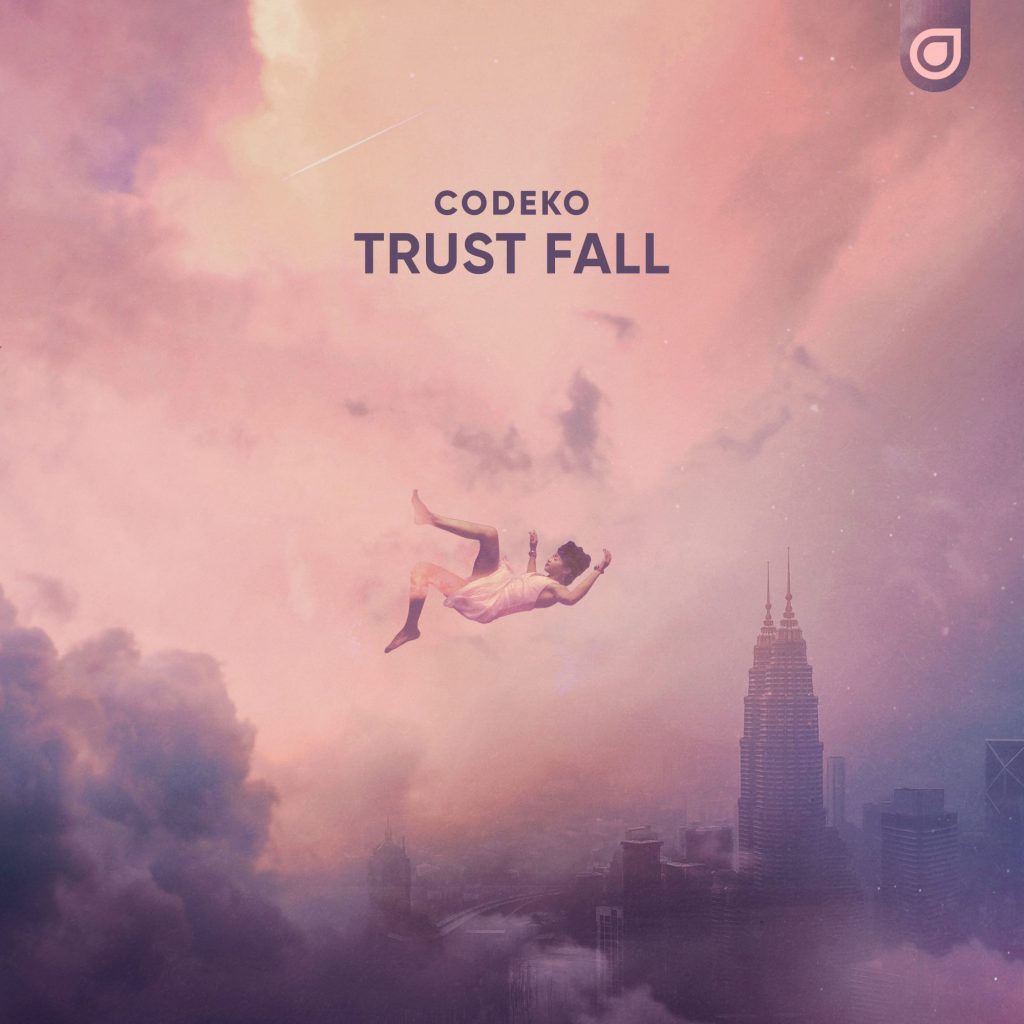 ---
Connect with Codeko on Social Media:
Facebook | Twitter | Instagram | SoundCloud | YouTube