House aficionados Kasto and Niles Shepard take a Ride over to Farris Wheel Recordings with a fun-filled new EP!
---
LA's own Kasto always comes correct with outrageous beats that turn the nightlife experience upside down and inside out. When you enter the Niles Shepard experience, you can expect to be sore from head to toe after all the booty bouncing you'll be doing. Put these musical maniacs together and the output is strong enough to send the club into full tilt. They've proven that time and time again with collabs like "Sumthin'," "What You Know," and "Man Overboard," and today they shoot the party to the highest heights with their brand new Ride EP!
For their highly anticipated debut on Gene Farris' Farris Wheel Recordings, the boys pulled out all the stops to make you delightfully dizzy and ready to jump right back on for another go-round. So, without further ado, it's time to strap yourself in as you get on the "Ride." The title track starts spinning its gears with subtle energy, allowing the body to get acclimated before you're whipped into crazy town. As if you were aboard an amusement park scrambler, your surroundings begin to blur as the psychedelic synth blips and euphoric vocals evoke pure jubilation.
Now that you're totally spun up, it's time to make your way over to the rollercoaster known as "Slow It Down." But, be warned, there's nothing slow about this ride! First, you'll push out of the gate with a steadfast chug before the clicking auditory details join with a breezy atmospheric rise. This produces vivid images of cruising the incline straight to the top. From here, it's time to throw your hands to the sky as invigorating twists, turns, and loops send you into an out-of-body experience. Top it all off with ultra-vibey vocals and you'll pull back into the gate, breathless yet cheering for more!
If you have what it takes to survive the Ride then grab your copy on your favorite music platform, stream the EP on Spotify, and let us know what you think of the beats in the comment section!
Stream Kasto, Niles Shepard – Ride on Spotify:
---
Kasto and Niles Shepard – Ride EP – Tracklist:
Ride
Slow It Down
---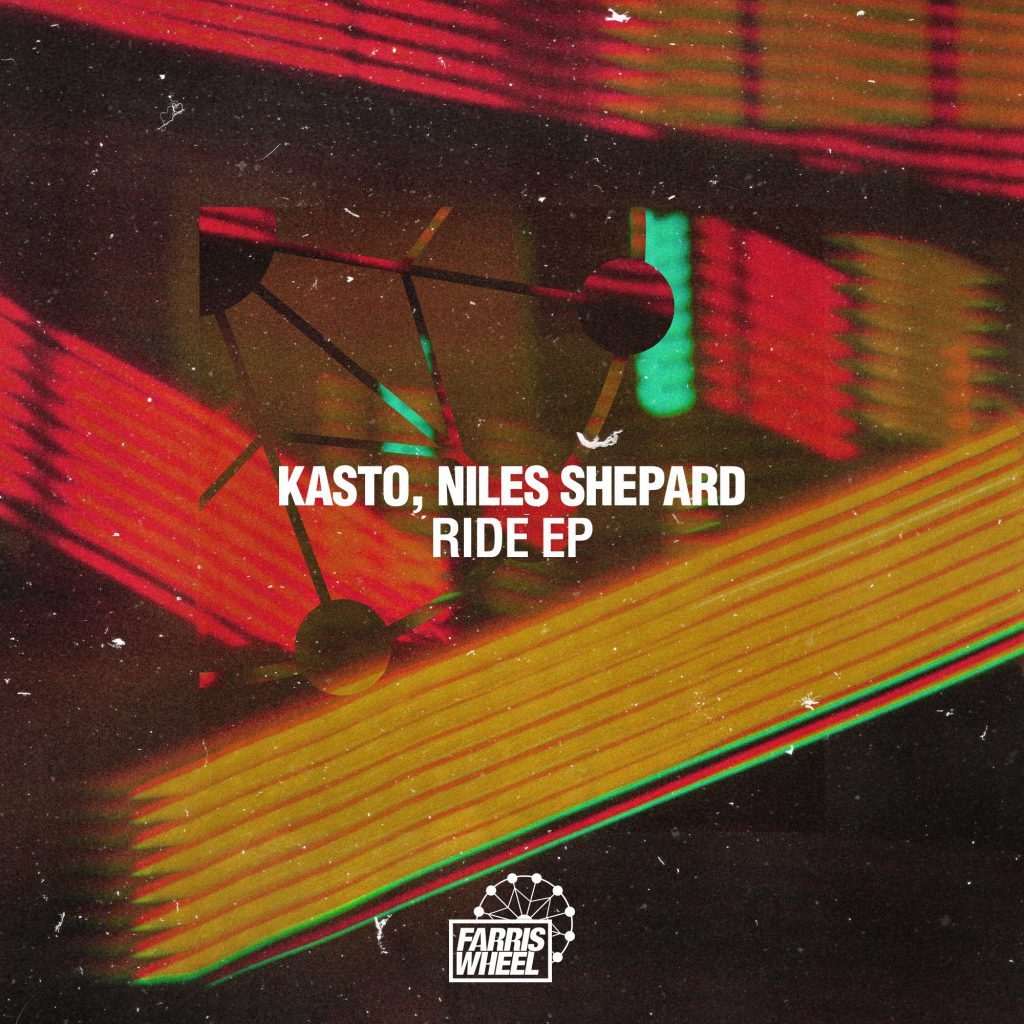 ---
Follow Kasto on Social Media:
Facebook | Twitter | Instagram | SoundCloud
Follow Niles Shepard on Social Media:
Facebook | Twitter | Instagram | SoundCloud