kLL sMTH and Mr. Bill combine forces to bring forth a fresh wave of frequencies with newfound duo kLL Bill.
---
There's no doubt that kLL sMTH and Mr. Bill each have talent beyond measure, but together they break boundaries in sound design that could only be created from their combined brainpower. Between the two of them there's no genre or sound that isn't possible, and they're only just getting started.
Although the concoctions between the two artists are now just seeing the light, this union has been in the works for years. Where did this magical combination begin you might ask? No place other than Denver's beloved Black Box back in its early stages in 2018. The two artists blessed the new venue's walls with an impromptu back to back and it was love at first drop.
After several years of molding their talents through shows, festivals, and grinding behind the scenes, their collaborative project kLL Bill is finally here with their debut EP, and it will have fans losing their minds. This four-track EP has a little taste of different ranges within the bass music realm, and will keep your jaw on the floor in amazement the whole runtime.
Get it while it's hot! Listen to the duo's self-titled debut EP kLL Bill on Spotify or your preferred streaming platform and keep reading for my track-by-track review.
Stream kLL sMTH and Mr. Bill's – kLL Bill EP on Spotify:
---
Prepare to go down a rabbit hole of uncharted sounds by the mad hatters themselves as your guides.
Knocking you off your feet and immediately setting the stage for what is to come, "Uncle Punch" comes in with a mission. With a build-up that keeps you on the edge of your seat, once the first drop hits, the beautiful chaos of the two artists really makes itself heard.
In order to follow a song like "Uncle Punch," "Slamurai" had to bring the heat, and it did just that. Merging bass and house, this track will have your head spinning round and your feet on shuffle mode. The next track, "Bubble Skunker" will slather you with all of the sexy energy one could only dream of until now. We get a lot of fun samples to connect with alongside break-beats and vast ranges of texturized glitchy goodness, making this song hard to ignore.
To close out the EP, "Arner Mcrunno" arrives and sends us off well. Intertwining a more light intro that then mashes with a complex and heavy sound design, this track is a perfect showcase of the kLL Bill sound. It's clear to see the passion and range the duo put into creating a sound that is completely theirs.
What a wild ride through soundscapes that was. From sexy bass house, to halftime, and even DnB, this EP has a taste of just how truly diverse kLL Bill can be. This mind-blowing debut of the blended electronic frequencies these two madmen bestowed upon us is something special. One can only imagine what amazing bodies of work we will be seeing in the future.
---
kLL Bill – kLL Bill EP – Tracklist:
Uncle Punch
Slamurai
Bubble Skunker
Arner Mcrunno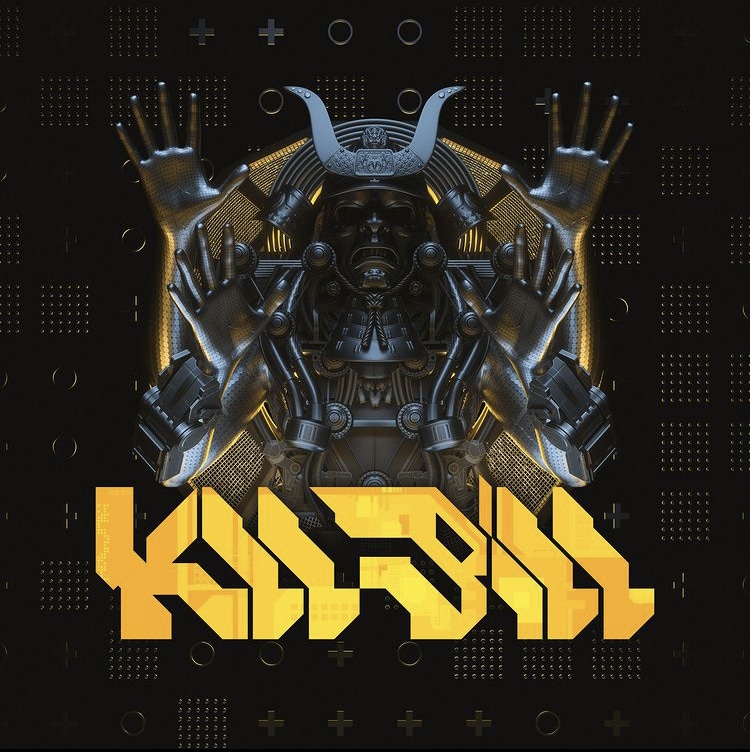 ---
Follow kLL Bill on Social Media:
 Facebook | Twitter | Instagram | SoundCloud | YouTube