Get ready to let it all out on the dancefloor because Atlanta's bass expert CANVAS has dropped off the body-rocking beats of Stare!
---
If you're in the market for tracks that smack you straight in the brain, roll deep through the gut, and stimulate your feet to action, then look no further than Atlanta's own CANVAS. As a cornerstone of the local bass community, CANVAS has been cultivating a transformative musical atmosphere full of shock and awe while taking listeners on an unbridled ride at beloved events like The Untz. Just recently it was announced that she'll be making her Electric Zoo debut this year, so let's celebrate the news by turning the volume up on her new EP, Stare!
CANVAS gets the juices flowing on Stare with "Introspective," a track that bonds sultry vocals with staticky top-end melodics and red hot wubs, intoxicating the mind without any other adulterants. You may even experience supreme moments of euphoria as ornamental crystalline tones lift you to a new level of consciousness. And by the time the end of the track approaches your body will be pulsing with electricity and begging for round two.
"S.O.S." kicks off with cinematic flair, bringing fantasy to life as the sounds of crashing waves and sci-fi synth structures prepare you for abduction. Then, all hell breaks loose with the drop, delivering anyone who listens to the mothership with a bouncy bassline drive and deliciously crunchy soundwaves. The perfectly placed morse code adds extra sparkle to the playful nature of this track and you just may find yourself bopping in tandem with the call!
With imagination running wild CANVAS snaps us back to reality with the striking vibrations of "Stare." This offering comes loaded with ultra-heavy reverberating tones that will kidnap and transform every cell in your body. In addition, she hits us with lyrics that tell a tale of a relationship that's come to an abrupt end. Suddenly, it becomes a tune that fosters raw human emotion while also driving an extreme physical response on the dancefloor.
If you're ready to feel the vibration, grab your copy of Stare on your favorite music platform, stream the EP on Spotify, and let us know what you think in the comments!
Stream CANVAS – Stare on Spotify:
---
Canvas – Stare – Tracklist:
Introspective
S.O.S.
Stare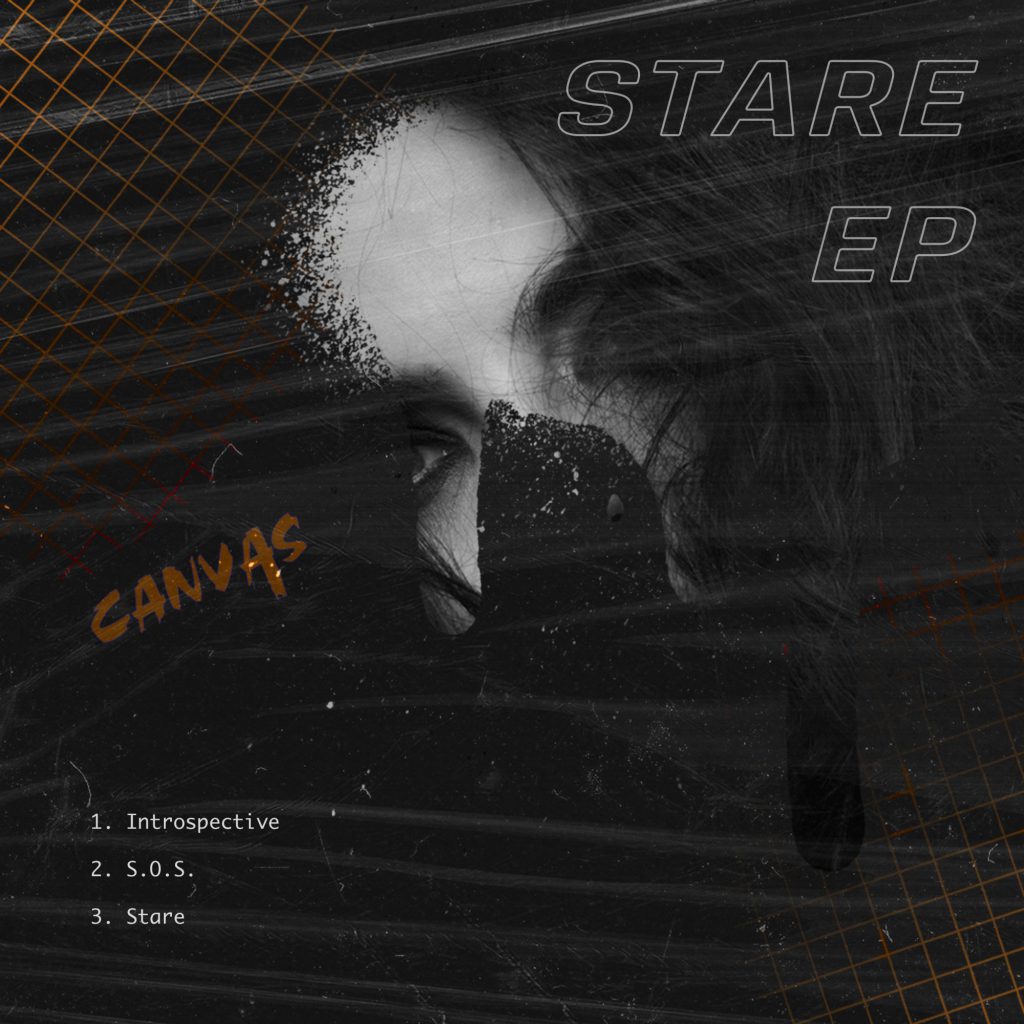 ---
Follow CANVAS on Social Media:
Website | Facebook | Twitter | Instagram | SoundCloud