Offbeat is taking over the Denver nightlife scene one successful event at a time and their creators stopped by to chat.
---
From music to streetwear, Offbeat has a helping of both that many in Denver are continually craving. What originally started as a quality jersey brand called Elev808 Designs eventually evolved into an event planning collective and streetwear line that turns heads and multiplies supporters in the states left and right.
Offbeat was created when a new community in Denver was needed the most, and they wanted to give back and create a space for everyone to feel welcome and wanted. Since their launch, Offbeat has hosted several sold-out after-hour events that have featured artists such as Mersiv, ESCPE, John Summit, Smoakland, and more. No genre is overlooked when it comes to this crew; if they know it will bring the community together, they will gladly host it.
The pure intentions behind the vision are apparent to all who step foot into their events, and it is truly refreshing to experience.
With an outlook that is hard to ignore, we sat down with co-creators Bryan Stevens and Lucas Carpenter to get a deeper look into their minds to see just where it all began and their vision, plans for the future, and more!
---
Hey Bryan and Lucas, thanks for taking the time to talk with us today about Offbeat. First off, tell us a bit about how the two of you know each other and how this project came to fruition.
We met back in college. Lucas was studying at Michigan State, and I was studying at Western Michigan at the time. Our mutual friends went to shows together and introduced us, and then we bonded over-celebrating music/events. 
This project came to fruition by accident. We always wanted to be a part of the music industry. When COVID came around, we saw an opportunity to serve artists and venues, so we designed jerseys and donated the proceeds to them because of the shutdown restrictions. This ended up creating a big culture due to the quality of our work and desire to give back, so we threw a rooftop party to bring everyone together for the first time. The rooftop party was so sick that we had no choice but to start organizing shows. 
Is there a specific vision you have for Offbeat? What are some things you hope to achieve in 2022? 
Our vision for Offbeat is to be the hub for special guest after-hours events in the Denver area and to throw nationwide pop-up events. We have so many great people that support our movement nationwide now, so we want to be able to finally meet everyone in person to show gratitude.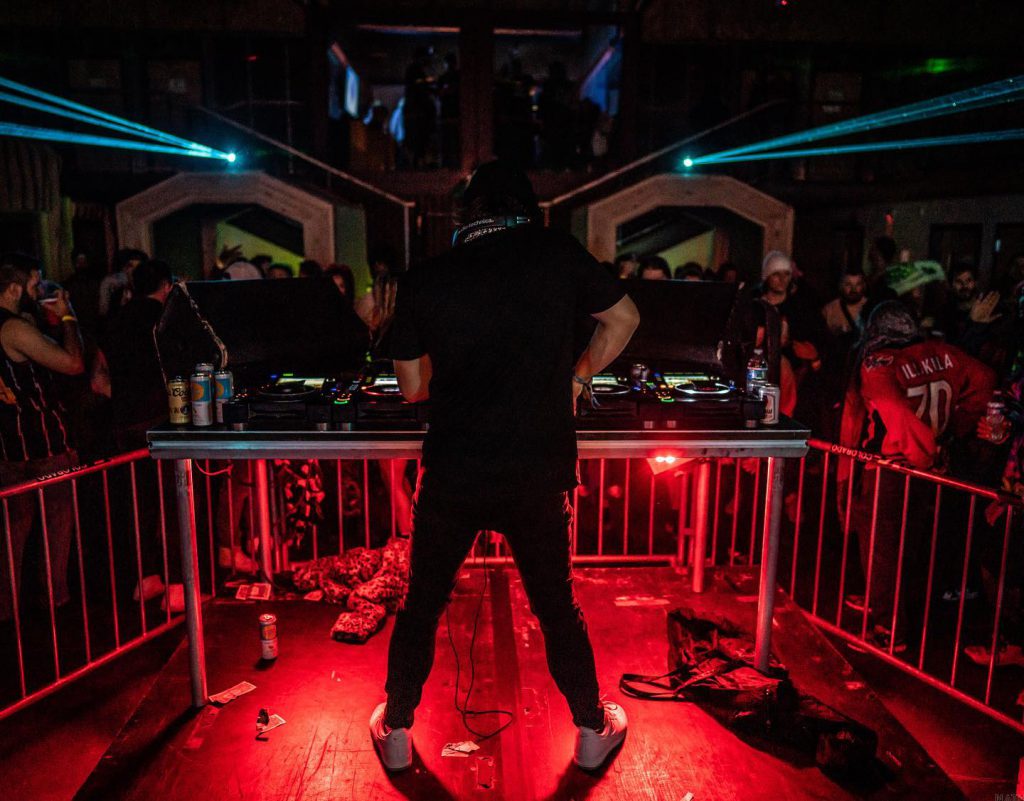 You not only curate events, but you also have a clothing and jersey line. Tell us a little more about those projects, and what are some things you're currently working on with them?
Our streetwear line Offbeat was designed to give those who support an opportunity to buy something that is affordable because not everyone can afford every jersey drop, minus about 15 or so diehard supporters. [Laughs] I don't know how they do it, but they practically buy everything. We love you, Francisco, Cardell, Spencer, Ryan, and Josh! 
We're currently shooting for one new Offbeat drop per month and offering exclusive runs at our events, and then we do roughly three jersey drops per week. Most of our jersey drops are requests that our collective tells us to make or collaborations that we have locked in. 
So far, you've held many bass shows, but recently you had your first house event. How did it feel to switch it up from your normal scene? Do you plan to branch out more often?
We will do anything and everything to bring people together. We love all types of music and don't discriminate when it comes to celebrating what we have built. The house show was a hit, and you can expect us to bring the 360 stage out for every show. 
Who would you choose as your perfect line-up if you could pick any artist you'd want to play at one of your events?
We would love to do more takeovers. Collaborations with Sable Valley, Wakaan, Deep Dark and Dangerous, and Night Bass would be a dream.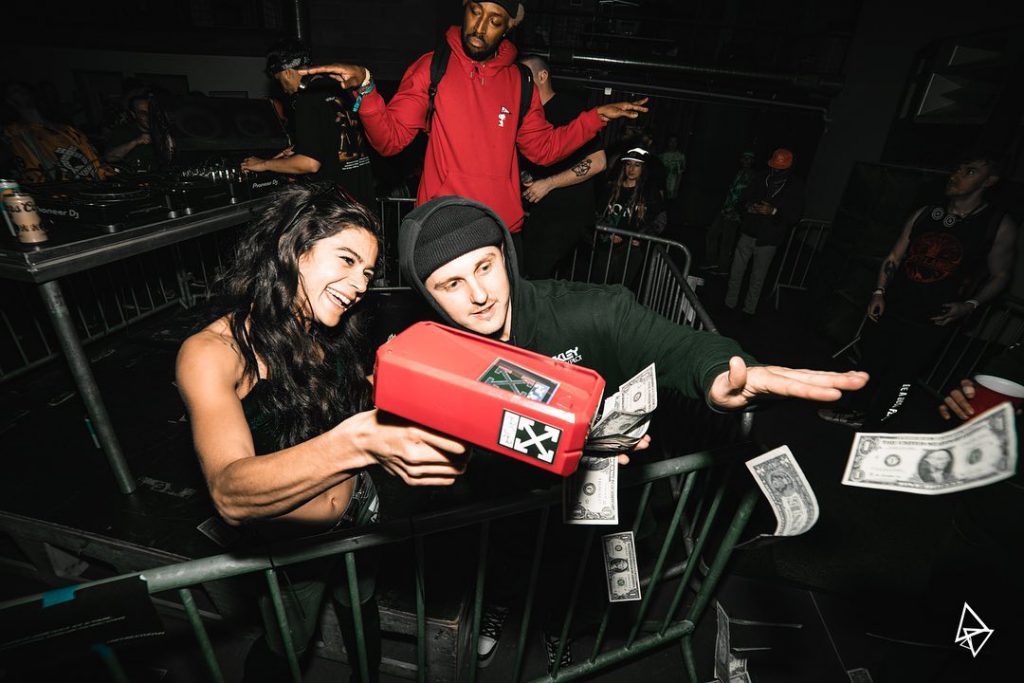 It's clear that you guys have a lot of passion and your following keeps expanding. What plans do you have for us in the upcoming future with Offbeat? 
If you follow and support, expect us to come to your city and throw epic parties where we're always giving away free Offbeat merch and jerseys. We also bought a money gun, so I think I'm going to bust that out and start spraying the homies with money during the sets. [Laughs] 
Thank you, guys. It was awesome getting to know more about you. We appreciate you taking the time to talk with us. Is there anything that we didn't touch on that you would like to add before we go? 
We just want everyone to that the Offbeat movement is for those who don't live conventional lives, fit in with the masses and go against the grain when it comes to decision making. We feel that our world doesn't shed enough light on those who don't fit in, so we want to create a place where we can all celebrate and rep being ourselves without dealing with the worries of not fitting in.
When it comes to Offbeat, the grind never stops. If you're in the Denver area on March 26, head over to their website and snag a ticket to see what it feels like to not coincide with the norm.
---
Connect with Offbeat on Social Media: