Mersiv and SuperAve. blend freeform bass and catchy hip-hop beats to create the How I Step EP – out now on Deadbeats.
---
A collaboration between Mersiv and SuperAve. is sure to be music to any bass lover's ears. Both artists have climbed their way up the ranks of the bass scene with releases on prestigious labels such as WAKAAN. SuperAve. even released a "Dreams," a track that was featured on Mersiv's MorFlo Records via the Dreamscape compilation and played as support for several of his headlining shows. It was only a matter of time before these two artists and their distinctive styles came together.
Now, Mersiv and SuperAve. have morphed their sounds into an incredible three-track EP, How I Step, which is out now on Deadbeats and everything a basshead should desire. Kicking off the release is the original version of the tune, which combines Mersiv's present sound with SuperAve.'s hip-hop influence. Then, these two artists throw in some drum and bass to keep the energy high before dropping it into a euphoric vibe.
The second track is Mersiv's VIP of "How I Step" which clearly capitalizes on the blossoming bass artist's signature sound. His spin on the original track takes you on a trip into the depths of your mind and perfectly exemplifies the freeform bass he is best known for. Then, SuperAve. offers up his own twist on "How I Step" which will surely get you hyped. The build-up gives major trap vibes with its drums that are followed by experimental bass and still manages to sneak in some '90s hip-hop vocals from the original track to take it to the next level.
Give Mersiv and SuperAve. a follow on socials, listen to the How I Step EP on your favorite platform, and let us know what track is your favorite in the comments!
Stream Mersiv x SuperAve. – How I Step EP on Spotify:
---
Mersiv x SuperAve. – How I Step EP – Tracklist:
How I Step
How I Step (Mersiv VIP)
How I Step (SuperAve. VIP)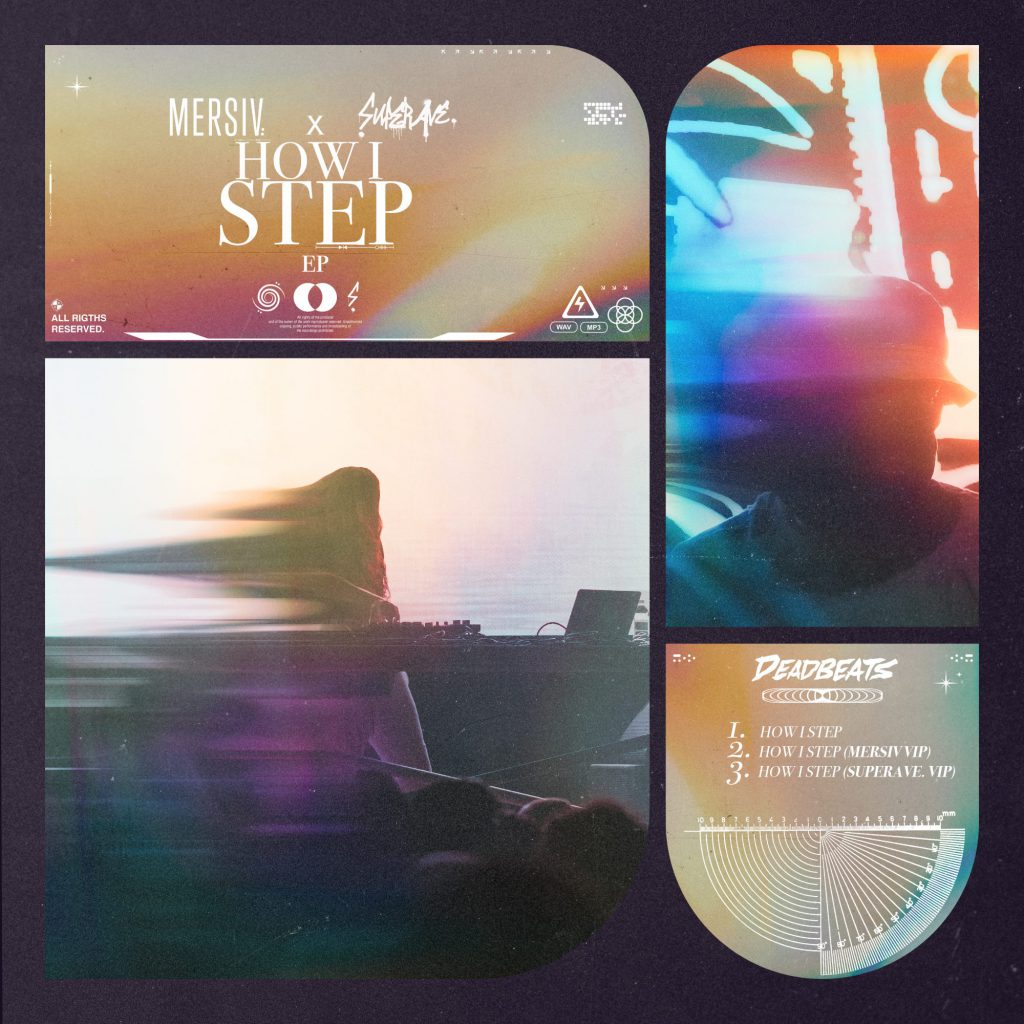 ---
Follow Mersiv on Social Media:
Facebook | Twitter | Instagram | SoundCloud | Spotify | Apple Music
Follow SuperAve. on Social Media:
Facebook | Twitter | Instagram | SoundCloud | Spotify | Apple Music