Moksi shows off their originality with Free Mokski, a stellar, 13-track album on Barong Family that offers twists and turns with every song.
---
Dutch duo Moksi has crushed it since they first stepped onto the scene in 2015. Over the years they've gained the attention of many in the scene while crafting up releases like The Return of House Music and collaborating with artists like Yellow Claw, Hardwell, and DJ Snake, among others. When the scene went silent in 2020, Moksi continued on their creative journey to explore their own influences and further their dynamic range in the house side of the dance music scene.
Now in 2022, Moksi is back with their latest studio album, Free Moksi, which found a home on Yellow Claw's imprint, Barong Family. This 13-track album is a stunning testament to the duo's unique sound and genre-blending ability to bring new elements into the mix. But that's not all that the duo has in store as they come in hot with some epic collaborations on the album as well with artists including Slushii, Mike Cervello, Donkong, and others.
Check out Free Moksi on Spotify or your favorite streaming platform and read on for a deeper dive into the tracks on this album from Moksi.
Stream Moksi – Free Moksi on Spotify:
---
The opening track, "After the After," features vocals from Dread MC and is a club banger with hip-hop inspired beats and vocals.
Moksi reinvents those late nights non-stop on the dancefloor and foreshadows the big energy that will continue through the album with "After the After." The first track abruptly stops before "Skinny Dipping" starts. This one has a bit of a menacing tone and backbeat to it and features distorted vocals from Jonathan along with whirling synths that build up into a disoriented drop to put the video game-esque undertones on display.
"A Million Dollars" is a collaboration with Donkong and softer vocals from WET. This future house track is filled with colorful synths and builds that will warm the soul. Then Moksi adds a touch of distortion and layers in haunting tones on "Shout Like" that sees Lex Blaze join in on the fun with a heart-pounding bass house track. From there, Lefris and Sky Sky step in for a collaboration on "One Bad Bitch" which sees the pace stepped up with synths as the mechanical bassline emphasizes the throwback sample.
Featuring a steady snare and ear-popping synths, "T.T.Y.N" is paired with sensual vocals from Diede creating an edgy and chaotic track as the beat stays constant throughout. That beat melts into "What Can I Do" which brings a fresh spin on Moksi's unique sound as they collaborate with Dan Soleil. The vocals on this one stunningly melt into the rhythm creating an emotional piece slowing the album down.
Soon enough, the pace picks up once again in "Keepin It Real."
Moksi teams up with Slushii who brings his own stunning sound design to the track, "Keepin It Real" is unstoppable. It's the perfect tune to play when you're trying to inject some energy for your night out on the town. The next track, "Praise the Day," has a pop-fueled feel and offers more of a subtle hit to it than other previous tracks. The slowed-down tempo paired with the sultry vocals makes this song feel more like a powerful ode.
"Brooklyn" sees the duo work with Mike Cervello as they emphasize the hip-hop influences and wobbly, bass house grooves that act in perfect harmony with each other. Turning the dial down once again, "Inside of Me" reinvents Moksi's well-known sound and while it's firmly bass house, the track sees added melodic layers in along with touching vocals from NANAMI to make it truly stand out.
Dread MC then returns for another round on "Fuck Your Rules." This one has a strong buildup into a wild drop that channels metal-like tendencies found inside it. The blend of fresh instrumentation, glitchy elements, and powerful vocals take you on an adventure that will leave you guessing what's to come with each and every turn as you dance deeper into the night.
"You Can See The Light" marks the end of this ride from Moksi as Dan Soleil joins them once again. It brings the album to a close in a very different way than it began, with the Dutch duo emphasizing their bright, yet slowed-down style and ability to blend in soothing vocals and other elements into the mix.
After listening to Free Moksi, there's no doubt that this duo is set on taking their genre-blending style to new heights. It's an album you simply shouldn't be sleeping on if you love dynamic sounds in the dance music scene and paints a bright future for Moksi in the years to come.
---
Moksi – Free Moksi – Tracklist:
After the After (feat. Dread MC)
Skinny Dippin (feat. BAYP)
Shout Like (feat. Lex Blaze)
One Bad Bitch (with Lefris, feat. Sky Sky)
T.T.Y.N (feat. Diede)
What Can I Do (feat. Dan Soleil)
Keepin It Real (with Slushii)
Praise The Day
Brooklyn (with Mike Cervello)
Inside Of Me (feat. Nanami)
Fuck Your Rules (feat. Dread MC)
You Can See The Light (feat. Dan Soleil)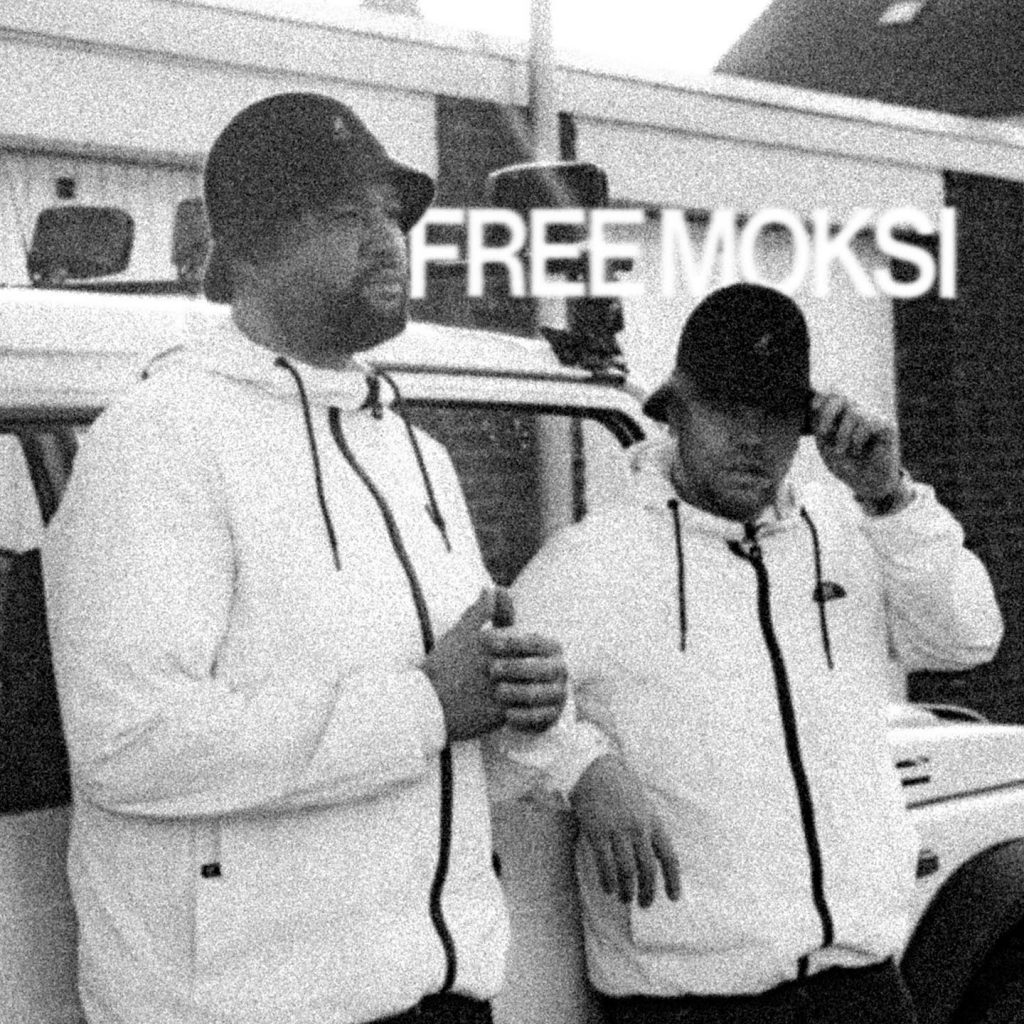 ---
Follow Moksi on Social Media:
Website | Facebook | Twitter | Instagram | SoundCloud | YouTube