ATTLAS' third album on mau5trap, Carry It with You, sees the beloved Canadian artist blossom with impressive soundscapes to explore.
---
From the earliest days of the electronic music scene until today, artists worldwide have delivered a plethora of dance-fueled beats for the masses to consume. While many have found love for the energetic sounds that dominate stages there's also a different side to this style of music, one that's more immersive and centering, which guides listeners to different states of being. ATTLAS is an artist who has championed this style with many releases under his belt, and now he's gifted the planet with his latest body of work, Carry It with You.
Those familiar with ATTLAS already know that his music is healing at its core. From the peaceful atmospheres found on Out Here With You to the vibrant tones offered on Lavender God, there's just something magical about the productions he crafts up in the studio. Much akin to those releases, Carry It with You, which is out now on mau5trap, offers up another helping of sublime soundscapes filled with dance-ready moments and others where you can bask in their glory.
Carry It with You is firmly rooted in the self-reflection that ATTLAS experienced during the pandemic when he found himself in personal isolation. Unable to run away from his past, failures, and mistakes, he faced his own inner demons and addressed them one by one to liberate himself from the shackles of solitude. "My isolation mentally and emotionally became extreme to the point of damaging, but I found peace in what I thought was a collapse," he said. "It afforded me new thoughts and emotions that, before I go, I should try to write down and share."
The result of ATTLAS' creation during this isolated experience is one that's impressive.
Piano notes open the lead track, "Waterbug," which give way to the chilled-out beat and distant vocals that call you to join them on this journey. From there, "Last Walk," "You're Gonna Miss It All," and "To Catch a Glimpse" arrive to induce a touch of energy into the mix. These tracks keep your engines rolling forward with enough dance-infused qualities to get you moving, yet they're also filled to the brim with ATTLAS' high-quality techniques to make this a master class in sound design for any listener.
That master class is put most prominently on display in the fifth track, "Ezekiel's Wheel," which retains a beat that keeps pace but brings forth muted horns and slight distortion that evokes warm imagery of a fuzzy TV playing on a cold, winter day. "Reminiscences of Youth" acts as a bridge in the journey, carrying that radio static sound that was layered under the previous tune that washes over the ears and piano notes that add extra emotion into the mix.
Once you've reset your soul, "Followed Me Home" picks up the pace once again after its soft intro that leads into a chugging bassline. Piano notes swirl on this one, giving the track a touch of warmth before broken elements and cymbal crashes are added to make this one an absolute ear-catcher.
After the titular track of the album gives listeners a moment to breathe, the final three tracks on Carry It with You see ATTLAS flex his dynamic range as a producer.
"Railyards" opens with a back-and-forth between synths before its beat kicks into full gear. This one is filled with tasty elements layered in throughout it that will keep you coming back for multiple listens to catch them all. True to its name, "Sun Episode" evokes imagery of the late hours of the day as the sun begins to set on the horizon. It will immediately transport you to your favorite place to watch the sunset as it builds with energy before giving way to the piano notes and warbles that indicate that night has arrived. Then, for a final moment of introspection, the ambient-driven "Afterglow" guides listeners to a peaceful state with its throbbing heartbeat of a bassline and pensive tones that are layered in throughout its eight-minute runtime.
Take a moment to breathe, press play on ATTLAS' Carry It with You, and let his immersive soundscapes guide you to a bliss-like state of being.
Stream ATTLAS – Carry It with You on Spotify:
---
ATTLAS – Carry It with You – Tracklist:
Waterbug
Last Walk
You're Gonna Miss It All
To Catch a Glimpse
Ezekiel's Wheel
Reminiscences of Youth
Followed Me Home
Carry It with You
Railyards
Sun Episode
Afterglow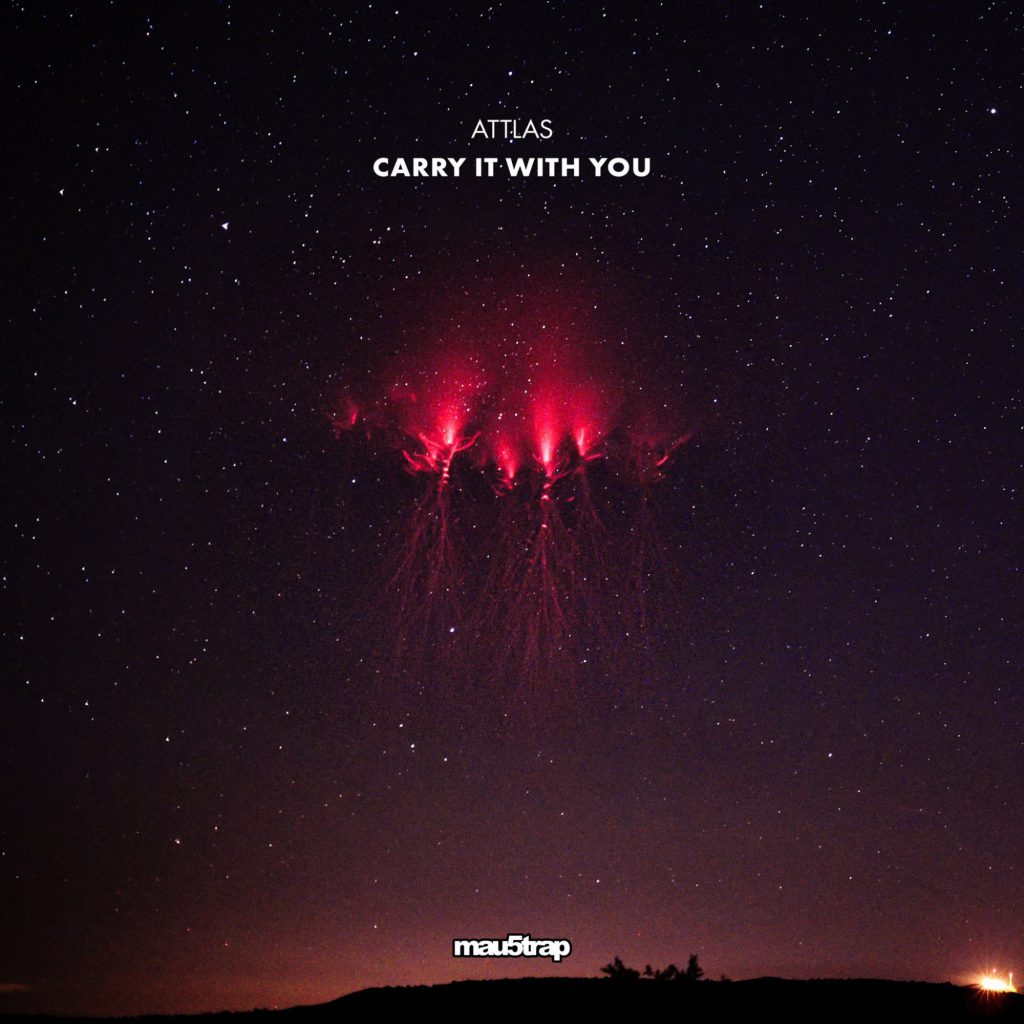 ---
Connect with ATTLAS on Social Media:
Facebook | Twitter | Instagram | SoundCloud