ATTLAS proves that he's one of the best in the scene with his debut album Lavender God that's filled with stunning sound design and whisks listeners away.
---
If you've been paying attention to deadmau5's label mau5trap over the past decade then there's a good chance you're familiar with ATTLAS. One of the most dynamic artists who calls the label home, he's delivered a range of fantastic originals and remixes that have taken listeners to a realm of his own creation.
Now, after providing us with glimpses of his true power on releases like Charcoal Halo and his Storyline mix series, the first-ever artist signed to mau5trap has unveiled Lavender God. Clocking in at ten tracks in total, this is one of those albums that you'll want to press play on and listen to from start to finish as ATTLAS creates a story through sound.
Take a listen to Lavender God on Spotify below, download or stream the full album on your favorite platform, and read on for my thoughts on this release from ATTLAS.
Stream ATTLAS – Lavender God on Spotify:
---
From the very first track on, ATTLAS paints a vivid story to create stunning soundscapes you can't help but lose yourself in.
"Shatter" acts as a perfect intro to Lavender God as it builds and builds with each passing second while also interlacing minimal moments as well. The driving beat moves forward in a relentless manner but also carries soothing elements along with it that will keep you in a state of infatuation.
While "Winding Path" starts slower, it makes listeners take their time and fully embrace the sound design that ATTLAS brings to the table. When I close my eyes and listen to this track I can imagine being among the stars in my spaceship flying and witnessing the sun cresting over the curvature of a nearby planet. The cinematic nature of this song is one that will reappear throughout the album so make sure you strap in.
One of my favorite tracks on the entire album is "Half Light" which features vocals from Alisa Xayalith.
The third single released off the album quickly stole the show for me. While it might not be a tune you'd expect to hear on the dancefloor, it showed off the deeper side of ATTLAS's music that tugs at your heartstrings.
The vocals that Alisa Xayalith brings to "Half Light" provides an extra layer of emotion to the track with lyrics like "My mind can be so unkind, it's getting hard to sleep at night. When there's no comfort inside, you're a sore sight for sorry eyes." As a whole, this track was a welcome surprise and one that made me hope to see her find a way into more releases in the future.
From there, "Lavender God" offers up a moment of serenity for listeners on the album with its smooth bassline and otherworldly sound design.
You won't be able to drift too far off into the cosmos though because ATTLAS reels listeners back in as the track fades out and "November" begins. While it might be the shortest track on the album, it brings along melodies and experimental sounds that will have your brain dancing right along with it.
"November" ushers in the second half of the album and ATTLAS adds some energy to spice things up with the warbly "Sinner Complicated."
The lead single of the album already caught my ear when it dropped last year, but after listening to it repeatedly it's become a tune that simply hasn't gotten old. With every passing of its six-minute runtime, I find something new and exciting to grasp onto that has me coming back for another round.
The driving beat on "Ray Of Light" is perfect for those sunny, carefree days where you're driving down the road with the windows down.
Playing with sound levels throughout the track, ATTLAS leads listeners to the important pieces while creating a journey that feels cinematic in nature. This is the song that guides us perfectly into "Home" that also carries the same rich design that was found on the previous tune while whisking away all who listen to a realm that is filled with impressive chord progressions.
"Hotel" was the second single to arrive from the album and also proved to have the same qualities that kept me coming back for more.
Whether it was MAYLYN's vocals that are perfectly placed on the track or the beat that is filled with plucks and synth work to wrap it all up into a complete package, this still remains to be one of the best on the release for me. I hope that these two work together again in the future because what they made on "Hotel" was magic.
Closing out the entire album is "More Than That" which acts as a perfect bookend for the release. Featuring piano and percussive elements that give it a touch of that live feel, it crescendos in a way that reminds me of a band warming up before the track really kicks into gear.
The past few years have truly ushered in the reemergence of ATTLAS and Lavender God is a defining part of his career.
While ATTLAS is an artist I've become very familiar with since first hearing his music over a half-decade ago, the past few years have been a coming home party for him on mau5trap. Now, he's ushering in the next era of his sound with this album and I couldn't be more impressed by what he's given us with Lavender God. I know that I'll be returning to listen to this album for some time to come.
---
Tracklist:
Shatter
A Winding Path
Half Light
Lavender God
November
Sinner Complicated
A Ray Of Light
Home
Hotel
More Than That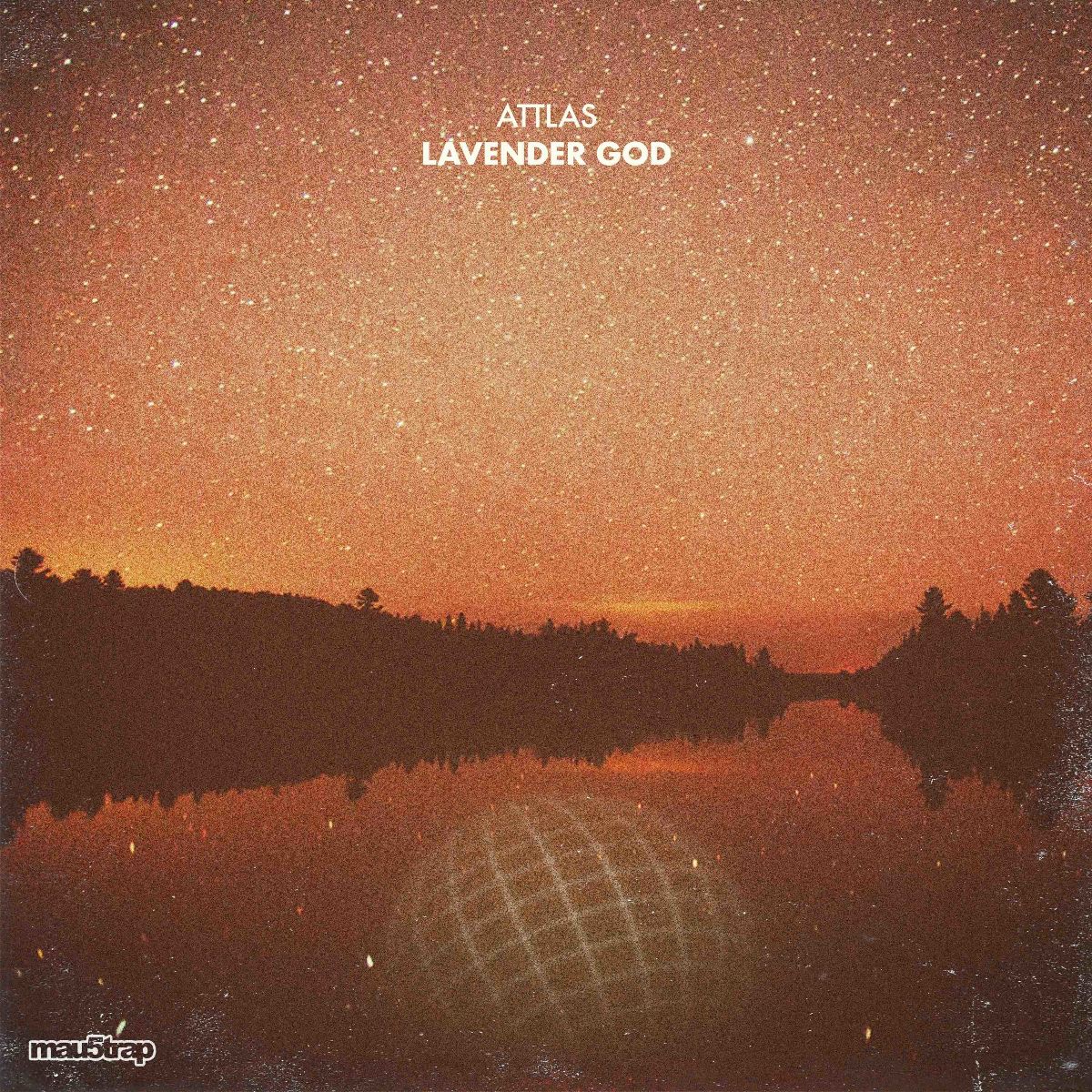 ---
Connect with ATTLAS on Social Media:
Facebook | Twitter | Instagram | SoundCloud