If you were searching for something to help escape the madness of the world, ATTLAS is here to help with his latest album Out Here With You.
---
As the world continues to get rocked by the ongoing pandemic and turmoil continues to be at the forefront of the news cycle, it can be difficult to find your inner peace and see a light at the end of the tunnel. One thing that has been proven to help find that momentary escape amidst the madness is music and ATTLAS has arrived with his latest album Out Here With You to further emphasize how truly important it can be.
In fact, for ATTLAS, there have been a number of bright moments in this otherwise dark year. He delivered his debut album Lavender God back in January to much praise, and if you haven't listened to it yet it's definitely worth taking some time to soak it in. Throughout the year he continued to leave his fans stunned with releases on labels like This Never Happened and livestream performances as well. But clearly, there was even more in store from his creative mind as his latest album explores a range of emotions and soundscapes across its runtime.
Out now on mau5trap, Out Here With You clocks in at just ten tracks, but each one is carefully crafted and showcases ATTLAS' brilliant mind in the studio. Drawing inspiration from elements found in nature, this album is cinematic to its core. It's one of those journeys best listened to from start to finish as imagery fills your head once you close your eyes. Trust us, you won't regret it.
Listen to Out Here With You on Spotify or your favorite platform, and keep reading on for my take on this fantastic album from ATTLAS!
Stream ATTLAS – Out Here With You on Spotify:
---
ATTLAS begins the journey on Out Here With You by showing listeners "Morning Fields."
The vocal that comes in to say "ready" marks the beginning of the story. The sounds that permeate "Morning Fields" remind me of someone tuning the world to find the right frequency of their favorite radio station. What comes next are serene, ethereal tones that will wash your worries away in a matter of seconds.
"Polar Concept" arrives next carrying along with the theme of peaceful tones with layered vocal samples. Taken from Cindy Goes To A Party, "I was just thinking out loud I guess" acts as a bridge to the melody before the bassline arrives in booming fashion. It's energetic yet serene with stunning synths throughout.
Then, ATTLAS dives deeper into the realm with darker, bassier elements on "Uour."
Sputtering synths and glitchy sounds make "Uour" feel like it would be the perfect addition to the background of Blade Runner or another cyberpunk-influenced movie. Just as the darkness takes hold you get a moment to breathe with a break in the track when the piano notes arrive. Suddenly you're floating among the clouds looking at a majestic view, but within seconds you're thrown back into the madness of the world. What a roller coaster of emotion this one is.
Remember that floating feeling found in moments on "Uour"? That's what dominates the intro for "Seabreeze." Its beat takes the backseat to a far more atmospheric soundscape. I can only imagine that if the feeling of "hope" sounded like something, it would be this. The track is wistful, yet still remains fun, and bright. "Seabreeze" builds quickly but isn't punchy, it's comforting, sort of akin to those feelings when you're first falling in love and your heartbeat is racing. You can't help but have a smile on your face when this track plays, it's just warm and cozy.
"Thunderstorms from the Balcony" helps usher in the second half of Out Here With You while putting nature's influence on display.
This track reintroduces the vocal samples to listeners but is dominated by a fantastic piano melody set against pouring rain outside pattering against the window. "Thunderstorms from the Balcony" is simple, stripped back, yet exactly what we all need right now amidst the madness of the world. Listen to this while you're having your morning coffee or a cup of tea, it will immediately put your mind at ease.
"When We Were the Same" arrives next and is a slow burner that builds throughout its seven-minute runtime. But the ride ATTLAS takes us on here is worth every second. The kicks in the track keep it on pace, almost like driving down the highway with mile markers passing by the window as you progress. The melodies in this one will run through your mind, it's heavy on the piano but also feels like a perfect fit for those moments where you've been talking to yourself for hours and are lost in deep thought.
ATTLAS keeps listeners floating on "In a Cloud" before taking them on another standout tune on the album, "Ponds."
You'll be drifting to the heavens when listening to "In a Cloud." The vocal samples return once again and its uplifting melody that's accentuated by pauses will run through your mind as each worry slowly melts away. As someone who loves live instrumentation, I'd love to hear this get played out in that fashion, it just grips my soul.
Carrying the theme of slow-burning tracks that features soothing piano sounds is "Ponds." My mind thinks of it being as a back and forth between the piano and electronic elements as if they're having a playful conversation with each other. The piano notes call out and the electronic elements take the lead. It's a tune rooted in nature as it evokes thoughts of wandering around the forest while discovering hidden details you'd never see without taking the time to look closer.
"Mgt" follows suit with "Ponds" but brings us to a deeper level of the soundscape to explore. Much like the previous track (and well, the rest of the album) it builds slowly as it puts listeners in a zen-like state. The synths that come in mid-way take hold and begin to drag you back up to the surface.
ATTLAS closes Out Here With You with its title track that clocks in at a whopping 10+ minutes.
Considering that songs have gotten shorter and shorter over the years, it's a breath of fresh air to see some lengthy tunes still championed by creative artists. "Out Here With You" is a dynamic track in the progressive realm that brings a new twist on every turn with each passing drop. It's a love-letter to blissful electronic music and the melodic synths permeate the track to help you lose yourself in the music.
You know that feeling when you know the finish line is coming up yet you don't want the journey to end? This song encapsulates those exact emotions as ATTLAS toys with different elements that are constantly building and evolving. The bassline keeps it steady and as layers begin to get stripped back one-by-one, marking the close of this masterpiece of an album from the maestro. You have now reached your final destination.
---
ATTLAS – Out Here With You – Tracklist:
Morning Fields
Polar Concept
Uour
Seabreeze
Thunderstorms from the Balcony
When We Were the Same
In a Cloud
Ponds
Mgt
Out There with You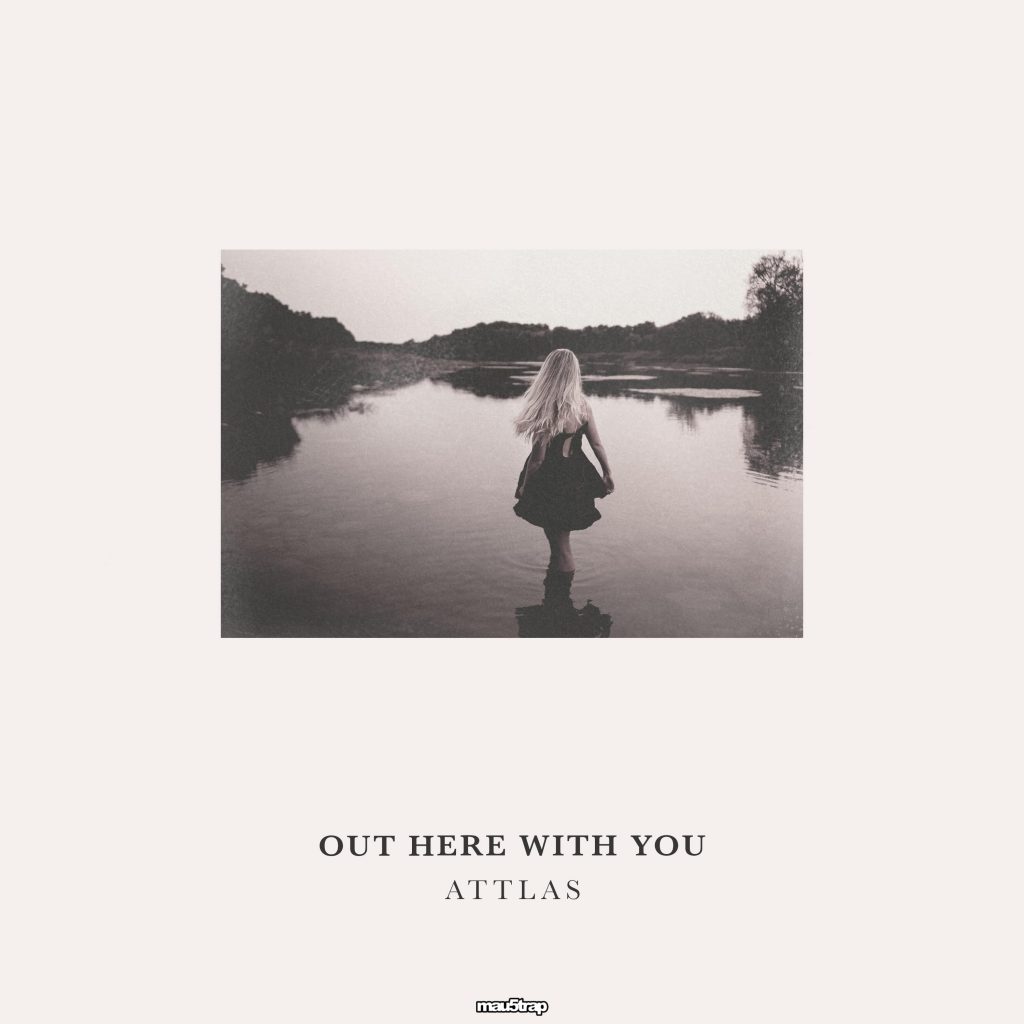 ---
Connect with ATTLAS on Social Media:
Facebook | Twitter | Instagram | SoundCloud