Krewella releases their genre-bending album The Body Never Lies on Mixed Kids Records as they gear up for their North American Tour.
---
As one of the biggest names in the scene, Krewella never seems to disappoint with their unique style. Since first coming together a decade ago, they've written some of the most beloved electronic tracks and taken over some of the biggest festival stages in the world. Last year saw the duo continue to thrive with releases like "No Control" with MADGRRL and "Never Been Hurt" with BEAUZ, while 2022 brought forth "I'm Just A Monster Underneath, My Darling" – all of which got their fans hyped for their third studio album.
Now, as Krewella gears up for Ultra Music Festival this month and sets off on a huge North American tour, they've unveiled their third studio album, The Body Never Lies. Out now on Mixed Kids Records, this album sees the duo blend genres and showcase their unique style as they continue to take over the scene with their hard-hitting tunes filled with depth.
Krewella opens their album with eerily nostalgic beats and echoing vocals on, "Ashes to Ashes, Dust to Dust." As the track continues on, it picks up speed it fades out with a clock ticking and a repetitive chiming before breaking into the second tune, "Traces." This song takes you into a trance-like state with stunning moody vocals that radiate with heartfelt lyrics as they allude to the album title.
After injecting some hard dance elements in "No Control" with MADGRRL, "In The Water" hits as a hard drum and bass track can to keep the pace up for the rest of the album. The haunting vocals tie in"the body never lies" and as the track picks up, Krewella takes control of souls with a massive drop. The beat pulsates out as "War Forever" refreshes with a guitar riff. This firey track begins slow and picks up with undeniable angst yet heartfelt lyrics until the track ends. Then "You Don't Even Have to Try" brings the album back to a darker drum and bass area before the track ends with an aggressive beat and instrumentation.
"Drive Away" has lyrics that really hit home for anyone who has needed an escape, and they layer in elements from Indian culture to set this song apart from the rest. Krewella utilizes similar instrumentation for the drop in "6 Feet" to continue the exploration of this darker realm. Then, the album ends with another helping of drum and bass on "I'm Just a Monster Underneath, My Darling." This one has a throbbing bassline and vocals that evoke an emotional and relatable feeling throughout its runtime.
The Body Never Lies is an album that serves as a testament to Krewella's unique style. Make sure to stream the album on Spotify or your favorite platform, and let us know what you think of the new album or if you'll be making a stop on the tour in the comments!
Stream Krewella – The Body Never Lies on Spotify:
---
Krewella – The Body Never Lies – Tracklist:
Ashes to Ashes, Dust to Dust
Traces
No Control (feat. MADGRRL)
In The Water
War Forever
You Dont Even Have to Try
Never Been Hurt (feat. BEAUZ)
Drive Away
6 Feet
I'm Just a Monster Underneath, My Darling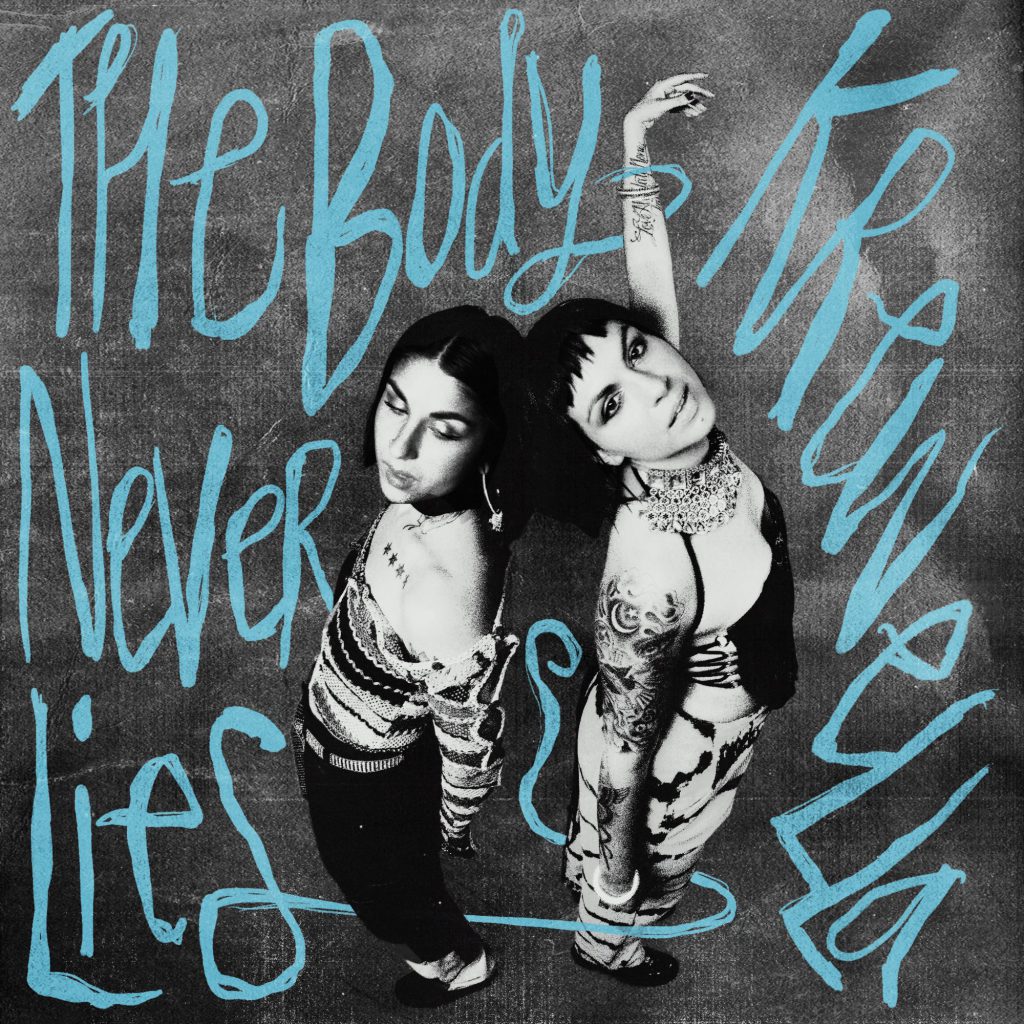 ---
Follow Krewella on Social Media:
Website | Facebook | Twitter | Instagram | SoundCloud | YouTube | Twitch