GRAMMY award-winning duo Bob Moses concoct a tasteful blend of dance pop and soulful soundscapes on their latest album The Silence In Between.
---
It's been nearly four years since dance phenoms Bob Moses stunned listeners with their last full-length album, Battle Lines, and fans have been itching to get a taste of the duo's next full-length project ever since. 2020 saw the release of Desire, a six-track EP that let listeners catch a feel for where the duo was headed sound-wise, followed shortly after by the gorgeous and emotive Falling Into Focus live album. Soon after, the duo would launch their string of singles leading up to their latest LP, The Silence In Between, out now via Astralwerks.
Bob Moses began teasing their latest full-length release with their single "Love Brand New," an emotionally charged yet vivacious tune chock full of brooding synths and explosive percussion reminiscent of '80s synthwave. Following that up, the duo released "Never Ending," a more subdued track erring on the side of melodic house while still keeping the tempo upbeat and the dancefloor-friendly feel alive. Finally, the progressive atmosphere permeating through "Time and Time Again" gave listeners their last glimpse into The Silence In Between before eventually releasing it in full.
The Silence In Between is everything fans of Bob Moses could have expected from a full-length project and then some.
Listeners probably could have "Seen It Coming," but the opening track is a visceral testament to the album's flawless sound design, building slowly before erupting into a fusion of punchy drums, ethereal pads, and minor chord progressions. Followed up by the album's singles, the next new track comes on "Back to You." The lyrics on this tune relent of a toxic ex-lover and the karma coming their way; the beat is slow and steady with concise instrumentation – as if to give this person nothing extra than the cold hard truth that everything you do comes back to you eventually.
The album is met with a new vitality on "The Rush." Its pulsating four-on-the-floor beat makes it impossible to not move your feet along with it. Sonically, it's like stumbling into a hole-in-the-wall nightclub only to find yourself swept away by the rush of late-night, dancefloor-induced euphoria. Alternatively, the distorted synths and haunting spoken-word vocals on "Broken Belief" feel like the crash after the night ends, and the memories of love and heartache that you were trying to dance away all come rushing back to you at once.
The album comes to a head on "Believe," where any feelings of sadness and anger are discarded, and all that remains is utter yearning for the one who left you. The melodic beat carries forward with a relentlessness that mimics "the silence in between" two lovers who have lost their way, with the only way forward being to forge a path back to one another. Despite it all, they make you believe – in life, in love, in partnership – and that speaks louder than silence ever could.
On The Silence In Between, Bob Moses curates a listening experience that is nothing if not soul-stirring. The production is clean-cut, yet never void of feeling; each lyric and vocal packs a punch of emotion that cuts right to the core, with minimal excess or fluff. Poignant and filled with passion, this album shows a side to Bob Moses that is more palpable than ever before.
Dive into the latest album from Bob Moses by streaming it on Spotify or your preferred streaming platform, and let us know which track you're loving the most from The Silence In Between.
Stream Bob Moses – The Silence In Between on Spotify:
---
Bob Moses – The Silence In Between – Tracklist:
Seen it Coming
Love Brand New
Never Ending
Time and Time Again
Back to You
Hanging On
The Rush
Broken Belief
Ordinary Friend
Believe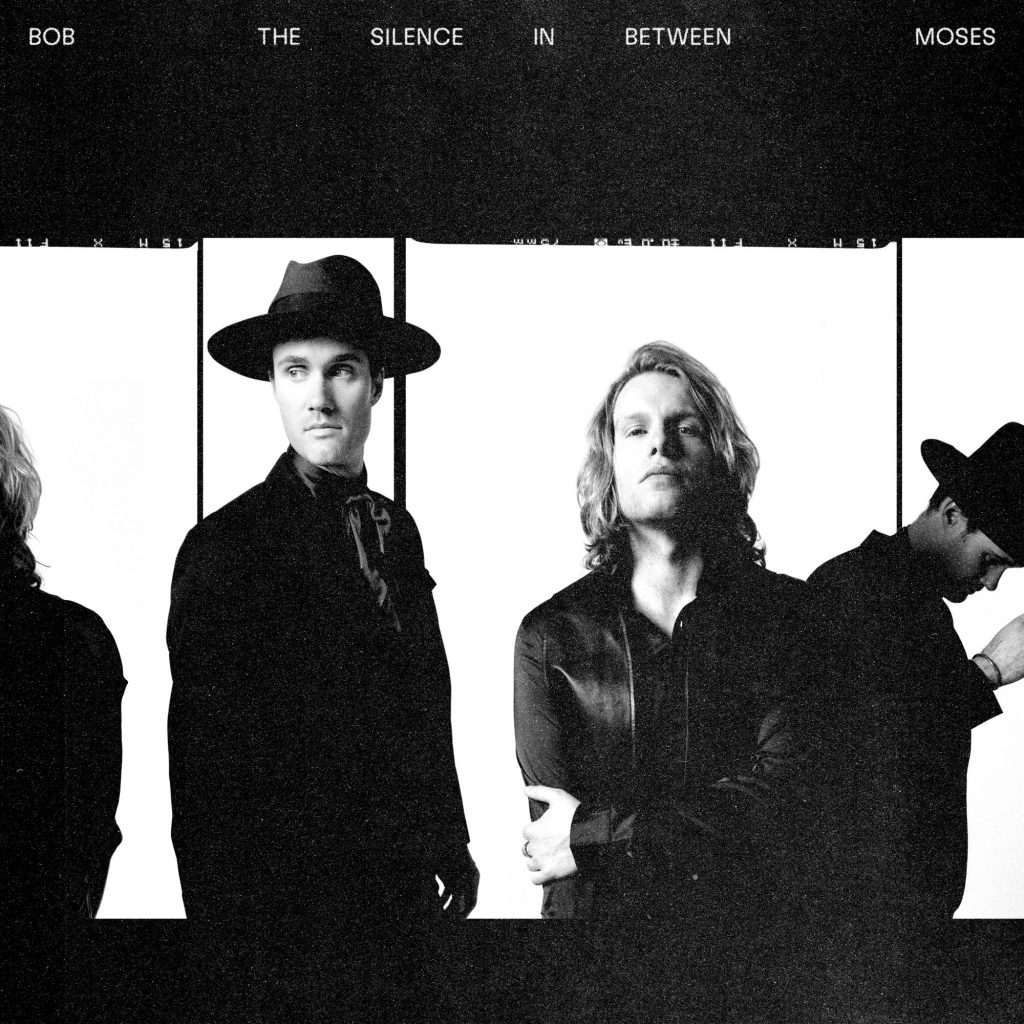 ---
Follow Bob Moses on Social Media:
Website | Facebook | Twitter | Instagram | SoundCloud | YouTube | Twitch