Electronic duo Bob Moses takes their Desire album and other works to the next level with their latest project: Falling Into Focus.
---
Since Bob Moses can't "wow" us at live shows this year, they really went above and beyond to give their fans something truly special beyond the release of their album Desire. Rather than being a release of even more new songs, they delivered Falling into Focus — Live 2020, a multifaceted goldmine of the duo's beloved tracks.
The cornerstone of the project is a breathtaking live performance atop an abandoned radio tower in Topanga, California, accompanied by a live album of the concert on Spotify. The 70-minute film is yet another collaboration with creative director Owen Brown, who also directed the stunning interactive video for Bob Moses' and Zhu's "Desire." When these guys get together, it's magic — music, visuals, and messages come together to fully submerge you into a seamless experience.
Falling Into Focus is a creative masterpiece that showcases the versatility of Bob Moses' music.
The Falling into Focus — Live 2020 film begins at what can only be described as the epitome of a golden hour. They chose the exact 70-minute slice of the day that contains golden hour, sunset, dusk, and night. Each track can function as a relaxing daytime jam, an emotional soundtrack to sunset self-reflection, and an addictive beat to keep you dancing all night. The film starts with a single echoing note, piercing through the air and echoing off the mountains, signaling the beginning of the incredible musical journey ahead. 
As the day approaches night, colorful lights shine all around the radio tower. Even if you're at home looking at a computer screen, you'll be able to feel that mystical, magical feeling of being in awe of an illuminated stage at a festival. The first track in full darkness is the title track of their latest album, Desire, which is sure to give you goosebumps. The duo play through the entire album before diving into their earlier works, playing tracks from Battle Lines, Days Gone By, and All in All. The film wraps up by coming full circle back to a live band version of "Desire," tying the perfect bow on the project.
This live show experience is extremely well-thought-out and every detail is worth your attention and appreciation. To watch Falling into Focus the right way, I recommend turning off the lights, getting it on the biggest screen you have, activating the rave cave, or just lighting a candle and fully immersing yourself in the experience. Watch it below, listen to it on your favorite platform, and let us know what you think in the comments!
Watch Falling Into Focus — Live 2020 on YouTube:
---
Bob Moses – Falling Into Focus (Live 2020) – Tracklist:
Love We Found – Live 2020
The Blame – Live 2020
Desire – Live 2020
Hold Me Up – Live 2020
Outlier – Live 2020
Ordinary Day – Live 2020
Heaven Only Knows – Live 2020
Talk – Live 2020
Back Down – Live 2020
All I Want – Live 2020
Tearing Me Up – Live 2020
Enough to Believe – Live 2020
Desire – Band Version – Live 2020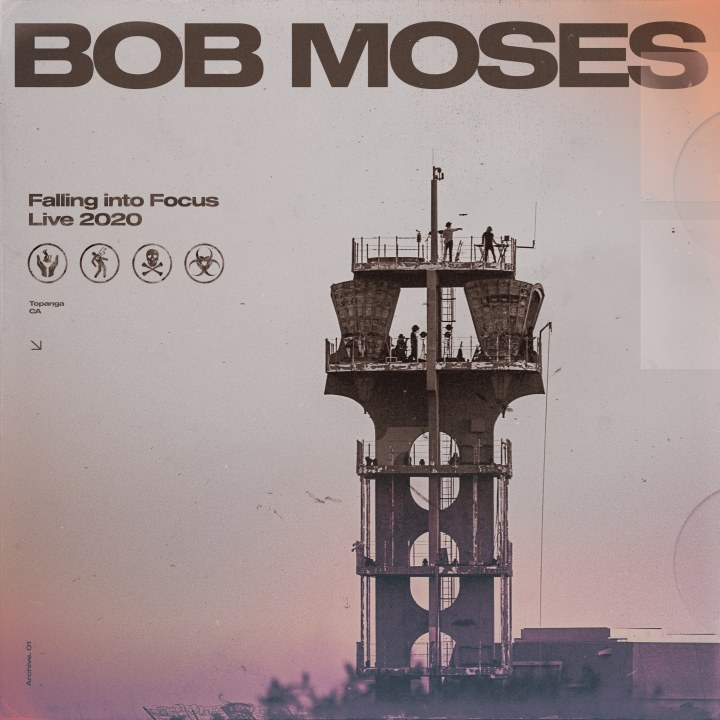 ---
Follow Bob Moses on Social Media:
Website | Facebook | Twitter | Instagram | SoundCloud | YouTube | Twitch