The latest project from Somatoast, Creation is Creation, is bursting with light-hearted, vibrant sounds you'll want to hear again and again.
---
Somatoast is a tastemaker who continuously amazes with the array of soundscapes he creates. His growing fanbase can't get enough of what he's all about, whether it's more 'psy-dub' infused tracks, dreamy electronic ones, glitch-laden tunes, or anything else in between. Releases such as "Persnickety Swivet," Thicc Magic, and Dreamhop Jazzy Time are just a handful of projects that perfectly exemplify each and every element and sound that this talented producer creates. Now, he's back with his next release on Gravitas Recordings, Creation is Creation.
Creation is Creation is an exemplary body of work from Somatoast that's heavily influenced by nature and everything that comes with it and surrounds it. From lush, tall trees to the way the sun peeks through a forest at golden hour, he's locked down those sights, sounds, and emotions perfectly to create a listening experience that's immaculate to its core. This album consists of six brand new Somatoast tracks, as well as four remixes from some incredibly talented producers.
Throughout the album's entirety, Somatoast paints a multitude of nature-filled worlds and gives off feelings of different seasons. He starts the journey off by "Tapping In Boyd Hill," a smooth, elegant track that is sure to have listeners floating through a forest during golden hour. From there, he takes listeners to the brink of "Dawn" before offering up some magic on "Creation Is Creation" and "Kokoa." The chilled-out elements on "Icicle" will leave anyone who tunes in feeling the cold, winter air, while "Ooh Yeah" offers up brighter elements that uplift the mind, body, and soul.
The imagery that Somatoast creates within his sounds is otherworldly and only adds to his immense talent and creative mind. Picking one stand-out track is next to impossible because each and everyone has something special and unique about them, and the remixes from Lapa, Edamame, Kaya Project, and Skysia add further dimensions to these remarkable tunes.
If you've yet to indulge yourself in this tastemakers sounds, there's no better time than now. Stream Creation is Creation on Spotify or your preferred music platform, and let us know which track is your favorite in the comments!
Stream Somatoast – Creation is Creation on Spotify:
---
Somatoast – Creation is Creation – Tracklist:
Tapping In Boyd Hill
Dawn
Creation Is Creation
Kokoa
Icicle
Ooh Yeah
Tapping In Boyd Hill – Lapa Remix
Kokoa – Edamame's Flip
Kokoa Hill – Skysia Remash
Dawn – Kaya Project Remix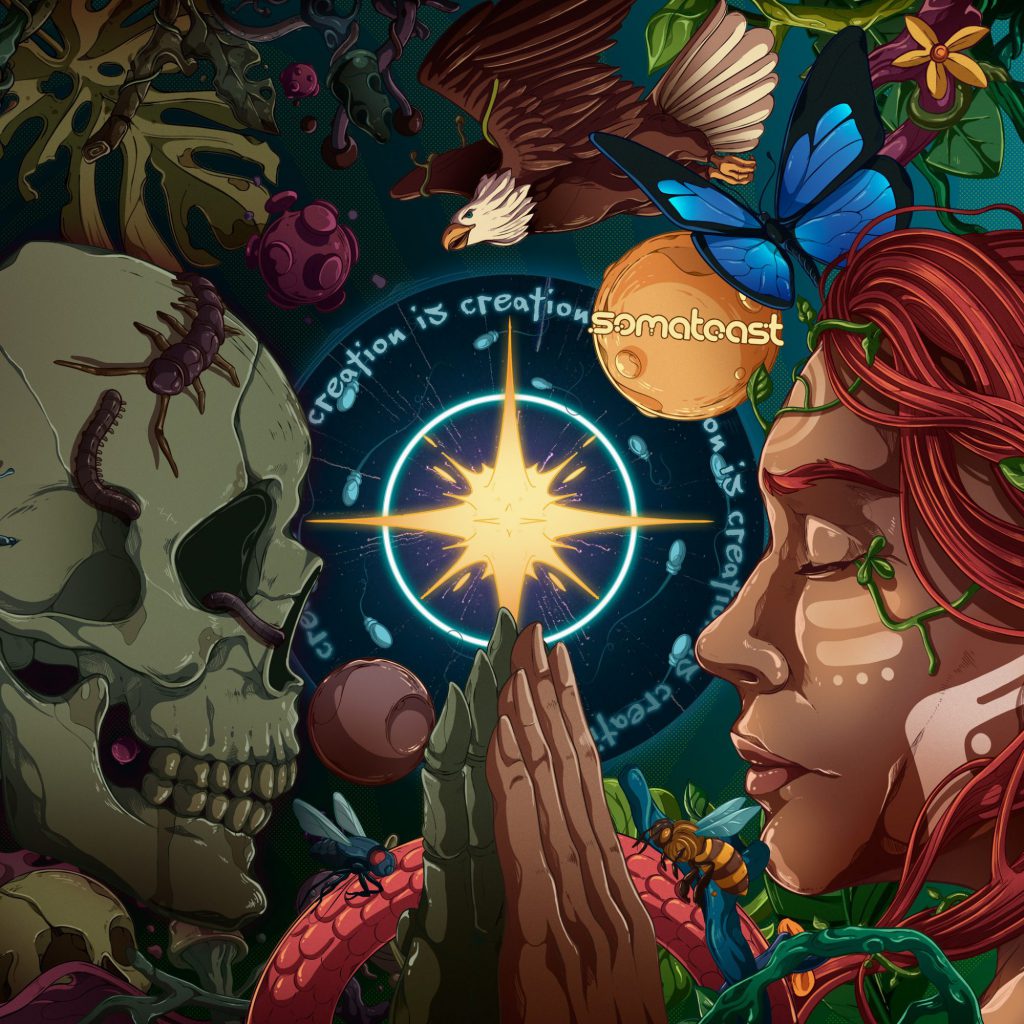 ---
Connect with Somatoast on Social Media:
Website | Facebook | Instagram | SoundCloud | YouTube