Said The Sky returns with his highly anticipated sophomore album, Sentiment, a 15-track album that will get you through your darkest days.
---
Said The Sky is known as a certified sad boy. He creates emotionally charged tunes that pull at your heartstrings. Whether it's "Run Away" featuring Car, "Potions" with Slander and JT Roach, or "All I Got" with Kwesi, his music makes you feel something, and that's the beauty of his work. It's been three years since his debut album, Wide-Eyed, and his dedicated fans were hungry for new music. 
Throughout 2021, Said The Sky began to deliver, releasing new material including "We Know Who We Are," featuring Olivver the Kid, "Treading Water," and "Go On Then, Love" with The Maine. This was him slowly giving fans a glimpse into his evolved style, which incorporates more acoustics and alternative rock influences. For any artist, it's natural to experiment and play around with a new sound and head in a different direction in which you started. Said The Sky is currently on that journey, and he's sharing it with everyone on his newest album, Sentiment, via Lowly. 
For this project, Said The Sky is pivoting from the masses and creating his own lane, which is highly admirable. The 15-track album is a colorful collection of tunes that feature pop-punk, alt-rock, and acoustic elements. Sentiment opens with the gentle acoustic sounds of "Gold," which effortlessly complement Caly Bevier's vocals – and the focus remains on her until the very last second of the song. 
Sentiment also sees Said The Sky join forces with a stacked roster of pop-punk royalty, including Motion City Soundtrack on "Blue Eternal," State Champs on "Legacy," and We The Kings on "It Was You." Although his collabs with Motion City Soundtrack and State Champs possess the glorious influences of pop-punk, "It Was You" continues to stand out from the crowd with its perfect blend of alt-rock and future bass. This song checks every box, including Travis Clark's heavenly vocals, the acoustic guitar, and divine drops. An honorable mention includes the bone-chilling vocals that echo and harmonize during the drops.
Additional tracks like "Stay" with LiL Lotus, "Emotion Sickness" with Will Anderson and Parachute, and "Walk Me Home" with ILLENIUM and Chelsea Cutler lean heavy on the acoustics, and the dance music influences feel secondary on Sentiment. "Walk Me Home" is the dance music version of A Day To Remember's "If It Means A Lot To You" with Sierra Kay. The majority of this tune is acoustic until the bridge, and then the band comes in guns blazing for the last minute as Cutler finishes out the song with her angelic vocals. 
Overall, Sentiment offers listeners a wide range of tunes and will help get people through their most trying times with its powerful, emotionally charged lyrics and excellent production quality. The evolution of Said The Sky continues to be exciting as he explores the hybrid sound that marries alt-rock and dance music – and the potential magic his upcoming album tour will bring only catapults that excitement further.
At first, Sentiment can feel jarring but give it a chance. Listen to it more than once. It's different and new, but the risk Said The Sky took paid off. Grab a box of Kleenex, stream or download the album on your favorite platform today, and share your thoughts in the comments below!
Stream Said The Sky – Sentiment on Spotify:
---
Said The Sky – Sentiment – Tracklist:
Gold (with Caly Bevier)
We Know Who We Are (with Olivver the Kid)
Go on Then, Love (with The Maine)
Spider (with Boy In Space)
Move with Purpose (with Olivver the Kid)
Stay (with LiL Lotus)
Emotion Sickness (with Will Anderson, Parachute)
Bittersweet Melody (with FRND)
Holdin' My Own (with Jack Newsome)
It Was You (with We The Kings)
Blue Eternal (with Motion City Soundtrack)
Legacy (with State Champs)
Forgotten You (with Olivver the Kid)
Treading Water
Walk Me Home (with ILLENIUM, Chelsea Cutler)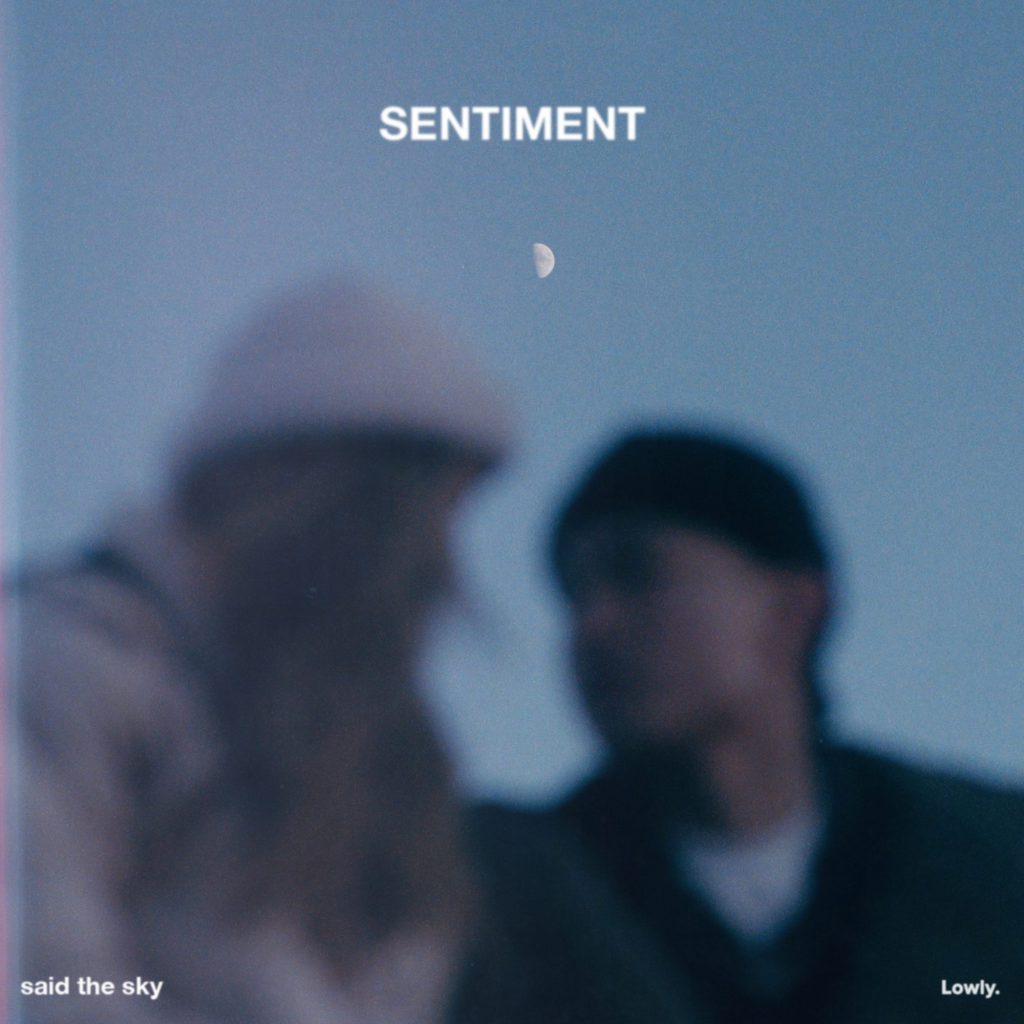 ---
Follow Said The Sky on Social Media:
Website | Facebook | Twitter | Instagram | SoundCloud | YouTube