Multi-talented artist Mr. Oizo collaborates with Phra of Crookers to release the nine-track VOILÁ EP on Ed Banger Records/Because Music.
---
Whether he's producing music, making films, or taking the stage behind the decks, Mr. Oizo continues to show that he has a passion for creating art. Now, he's made a grand return to Ed Banger Records/Because Music with his latest body of work, the VOILÁ EP. For this release, Mr. Oizo looked to Italian rapper Phra, a member of renowned DJ duo Crookers, to explore the realm of hip-hop and give it a solid electronic twist.
Bucking the trend of EPs with just a handful of tunes, VOILÁ clocks in at a whopping nine in total, each with its own unique flair and lyrical flow. Mr. Oizo's signature style is put on display throughout its runtime through the backing beats that are brimming with irregular rhythms and funky elements. Phra, who previously collaborated with Mr. Oizo on a number of tracks including "No Tony" and "Dolce Vita," shows off his own dynamic abilities as he raps over the beats to perfection.
Early standouts include "Foie Gras" and "Hits Me," while "Hot In Her" samples and twists elements from the now-classic Nelly track "Hot In Herre" from the early 2000s in an Italoizo way. But that isn't all that Mr. Oizo and Phra had in store as a few other artists have joined in on the fun for this release as well. Fellow Italian rapper Frah Quntale joins in on "Sylvie" and "Serenata Barbecue," while Dio MC arrives on "Borrachos" to add some extra flair to that tune as well.
Listen to the VOILÁ EP on Spotify or your preferred platform, and let us know what your thoughts are on the latest release from Mr. Oizo and Phra in the comments.
Stream Mr. Oizo and Phra – VOILÁ on Spotify:
---
Mr. Oizo and Phra – VOILÁ – Tracklist:
Foie Gras
Sylvie feat. Frah Quintale
Date 2 
Un Attimo
Hot In Her
Borrachos feat. Dio MC
Easyjet
Serenata Barbecue feat. Frah Quintale
Hits Me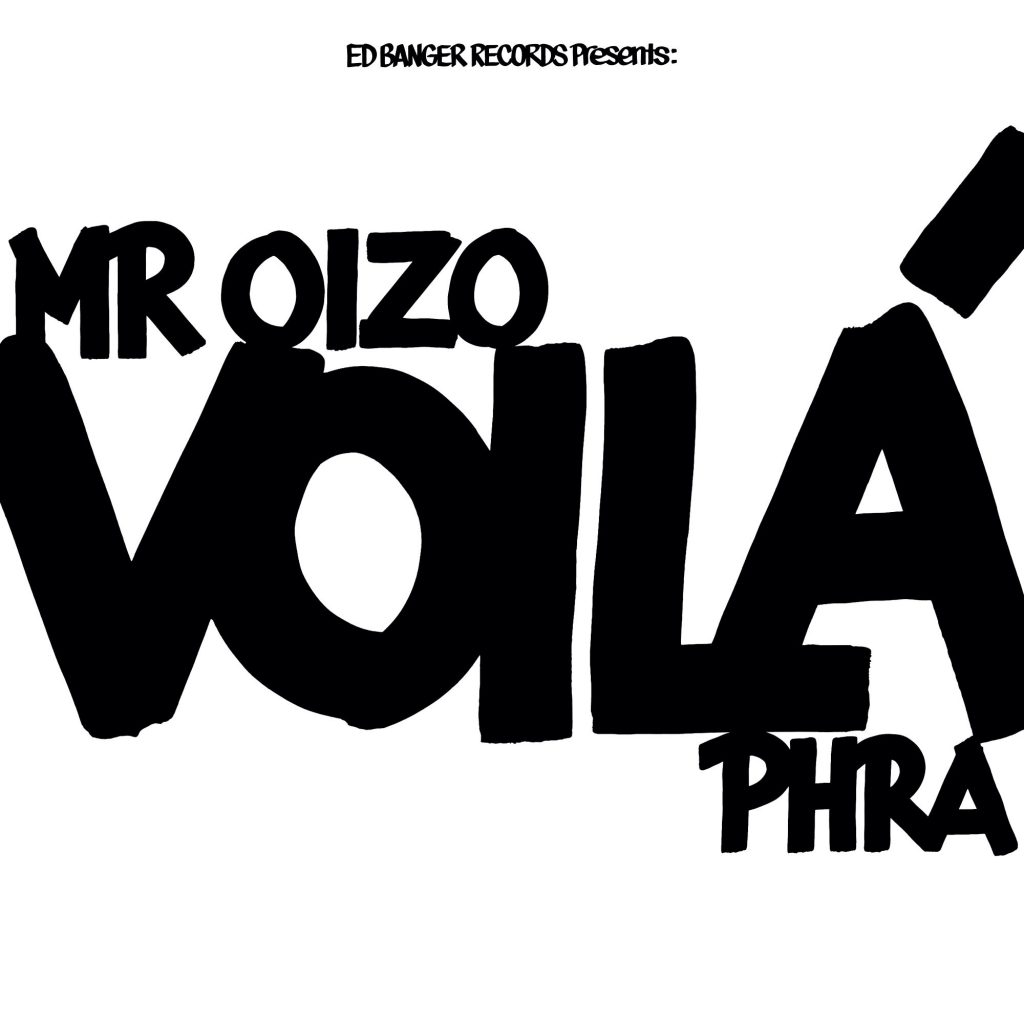 ---
Follow Mr. Oizo on Social Media:
Facebook | Twitter | Instagram | SoundCloud