Said the Sky releases a video for "Go On Then, Love" to end his heart-wrenching trilogy that follows a turbulent love triangle.
---
Said the Sky has been on just about everyone's radar over the past few months, from playing some of the biggest festivals in the country to his dream show headlining Red Rocks in his hometown of Denver. He has emerged as more than just a musician, but as a storyteller through his recent music video trilogy, which tells a tumultuous story about a group of friends and a couple caught in a love triangle.
We meet the main three main characters in the original video, "We Know Who We Are." Following the three, we see their struggles in the second part with "Treading Water." Now, the third part, "Go On Then, Love," has been revealed to tie this tear-jerker of a story together. It features Said The Sky's iconic sound and vocals from a pop-punk band out of Arizona, The Maine.
After following this roller coaster of a relationship, the final video shows the slow downfall of this love triangle. In the beginning, they start happy, and as the video continues, we see the fighting until the three of them end up alone in the end. Said the Sky hits every emotion throughout the track, and The Maine offers a powerful yet different sentiment to this track as the vocals emphasize an emotional yet mourning tone. The hazy setting and dark tones of the cinematography emphasize the tension between the three characters in the songs.
Be sure to buckle up to watch the final, moving part of the trilogy on YouTube, stream or purchase "Go On Then, Love" on your favorite platform, and let us know what you think in the comment section.
Watch Said The Sky feat. The Maine  – Go On Then, Love on YouTube:
---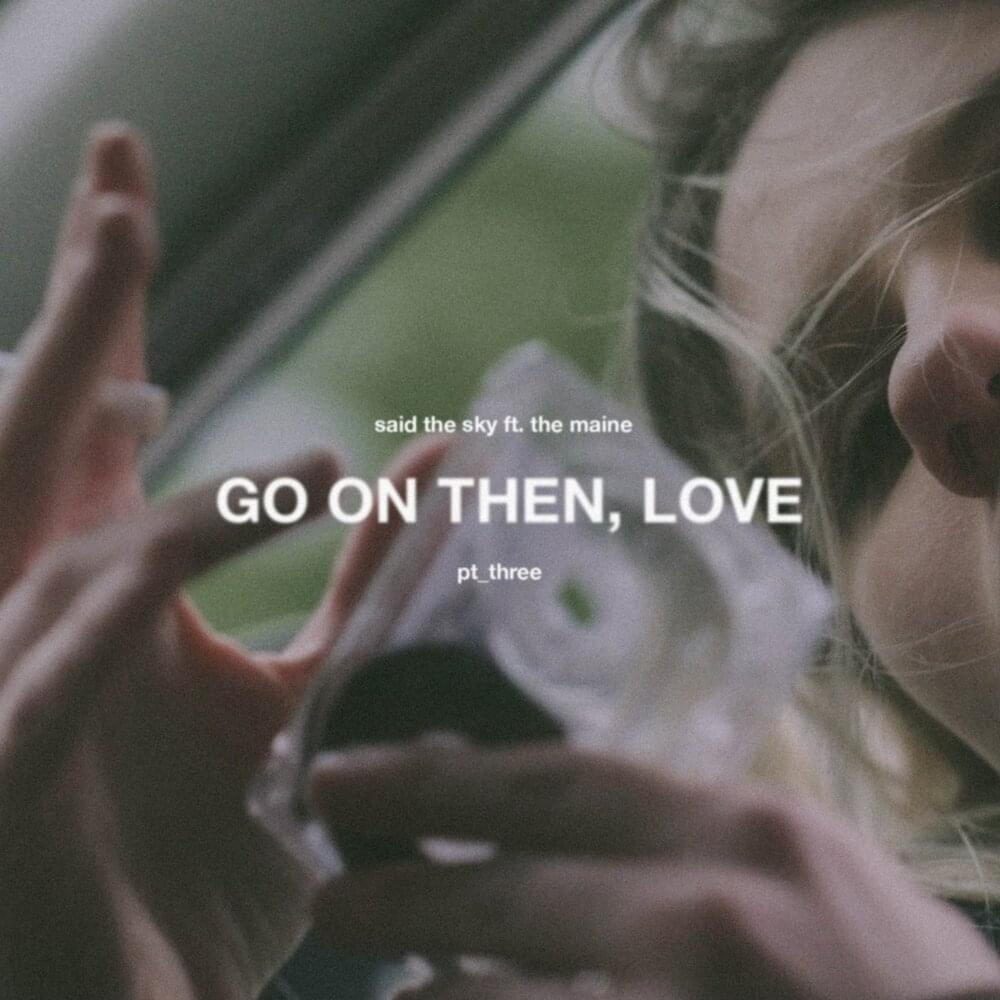 ---
Follow Said the Sky on Social Media:
Website | Facebook | Twitter | Instagram | SoundCloud | YouTube