Sully and SuperAve. have become the duo that bass lovers didn't know they needed with their new collaborative EP on WAKAAN, Interflow.
---
It's been all gas and no breaks this year for the underground bass scene and among the array of artists quickly rising to the top are Sully and SuperAve. The pair's successes both began around 2019 when artists like Liquid Stranger and Zeds Dead dropped their tracks in their Lost Lands sets. Similar to many producers, 2021 brought them plenty of individual victories from releases to bookings and now to finish the year strong they've teamed up for the first time on their two-track Interflow EP on WAKAAN.
When considering Sully and SuperAve.'s individual tracks, the similarities in their sound design couldn't be more apparent. Combining unique melodies with heavy, wonky bass beats is a style the two have perfected and demonstrate perfectly together on Interflow. The first track "Mug," opens up with some vocal samples that create anticipation in the buildup. It then drops into some wonky basslines that only get nastier with the second drop.
You may have unknowingly heard a preview of the next track, "Slip Up," in SuperAve.'s The Block is Hot Vol. 1 mix that was released on his SoundCloud almost a year ago now. This tune is undoubtedly a sound system slapper with its punchy drums and sickening bass. The unique melody and heavy bass on "Slip Up" is true to both Sully and SuperAve.'s production styles. The perfect follow-up to the first track, this tune only makes us wish there were a third.
Since Sully and SuperAve.'s styles flow so well together, it's no wonder why they chose the name Interflow for their project – these tracks flow incredibly well together. The time and dedication this pair put into this release is evident in the complexity and attention to detail in the sound design. We can only hope to hear more collaborations from Sully and SuperAve. in the future, and we can't wait to see their individual victories to come in 2022 and beyond.
Be sure to take a listen to Interflow on your preferred platform to hear the madness for yourself!
Stream Sully & SuperAve. – Interflow EP on Spotify:
---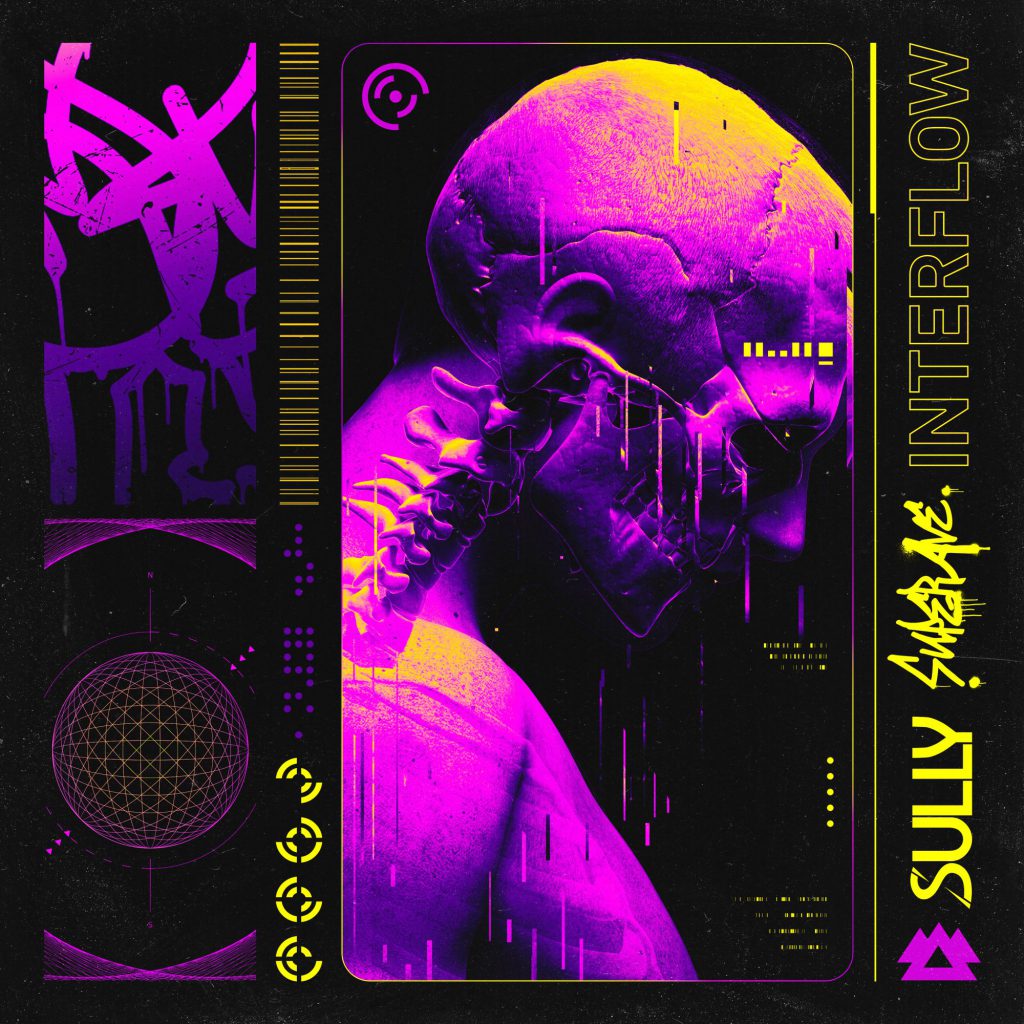 ---
Follow Sully on Social Media:
Facebook | Twitter | Instagram | SoundCloud
Follow SuperAve. on Social Media:
Facebook | Twitter | Instagram | SoundCloud