Bassrush returns with an electric edition of The Prophecy, featuring rising stars such as Hi I'm Ghost, Rated R, Jalaya, and more.
---
Known for showing love to the rising stars and established artists alike, Bassrush continues to put its stamp of approval on all things bass in the scene today. Beyond their curated shows, they show even more support with the label that consistently delivers fresh releases for the world to consume. Their love language of praise also allows fans to be exposed to new artists, just as they hit the gas on their music careers.
Now, after four previous gem-filled volumes of The Prophecy, Bassrush now returns with the fifth volume of the beloved series. Aimed at underground artists of all kinds who truly shine throughout all the chaos, the latest edition delivers eight fresh tunes to feast your ears on. While slightly shorter than some previous volumes, The Prophecy: Volume 5 still packs a punch with gifted artists such as Hi I'm Ghost, CHACKK, Rated R, Jalaya, WHZLY, and more.
Hi I'm Ghost's "Forever" kicks off the compilation and creates a sense of anticipation as it builds up before crashing down with an epic drop. This tune keeps you on your toes with a repetitive synth and vocals that fade in and out, taking listeners hostage while they rock along and hope for more. Boss Mode and Axillon's "Higher" is unrelenting, with a beginning so intense, you can't turn away. The production ramps up, with little breathing room before the second drop really brings in the heat.
CHACKK is an artist who continues to show he has no limits, especially after dropping a tune on Rude Service's Full Stack Vol 5 compilation. Now he's delivered another heater in the form of "Sensor Failure." This track amps listeners up with mechanical sounds and a distorted wind-up before releasing the pent-up energy with a sweet glitch-filled drop. Another standout on this volume of The Prophecy arrives from the mind of Jalaya with his track "Knocked Up." He showcases his impeccable production talents and delivers a stunner that is sure to enamor all who hear it. The minimalistic, glitch-like sounds complement each other beautifully on this tune.
Bassrush seems to never miss with the curated tunes found in The Prophecy – and this volume only further proves that point. Press play to check out the sounds on Spotify and get ready to open your eyes and ears to the greatest of the underground. Download or stream The Prophecy Vol. 5 on your preferred platform and leave a comment below to let us know what your favorite track was!
Stream Bassrush – The Prophecy Vol. 5 on Spotify:
---
Bassrush – The Prophecy Vol. 5 – Tracklist:
Hi I'm Ghost – Forever
Boss Mode, Axilon – Higher
PURGE – Holla
CHACKK – Sensor Failure
Rated R, Cyclops – Shots
NOTO, GOLD (feat. GOLD) – Gratitude
Jalaya – Knocked Up
WHZLY – Stutter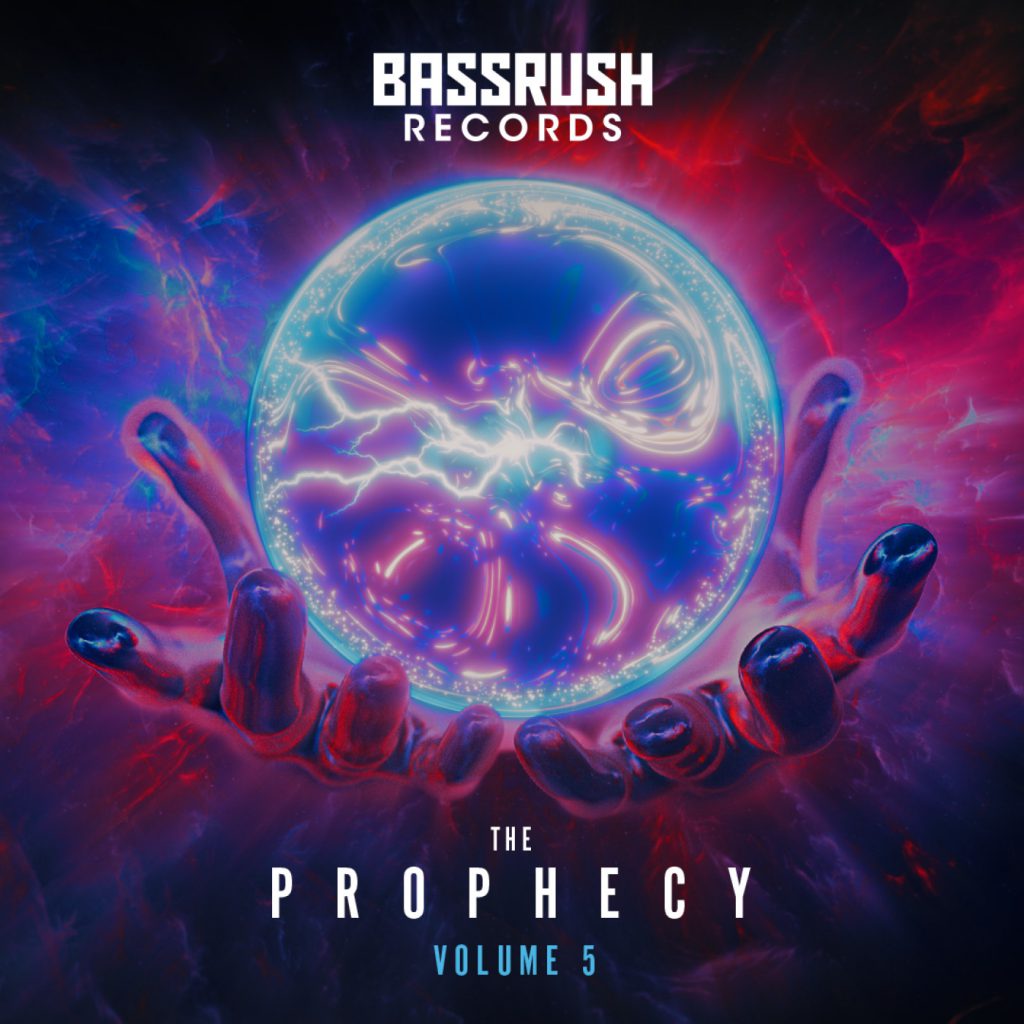 ---
Follow Bassrush on Social Media:
Website | Facebook | Twitter | Instagram | SoundCloud