Artists from Confession and Night Bass took San Diego's Petco Park through a Sunday service journey filled with bass house vibes.
---
Having stopped in San Francisco and Phoenix just a few nights before, two of the most beloved artists in the house scene, Tchami and AC Slater, made their way to San Diego's Petco Park for the latest edition of their Confession vs. Night Bass North American tour. The two imprints and artists are well-loved in America's Finest City, and it showed as fans came out for a Sunday night full of thumping bass house kicks.
This collaborative tour celebrates the recently released Confession x Night Bass: The Album, a ten-track album full of divine tunes for all house lovers to enjoy and dance to. Initially blurred on the announcement flyer, San Diego was honored to host the battle between the two labels as Capozzi, Taiki Nulight, Blossom, Bijou, and Habstrakt joined the two bosses in the limelight and left their all on the stage.
Capozzi, Taiki Nulight B2B Blossom, and Bijou open up Petco Park in style and get the groove going for fans in attendance.
There's just something about hearing the thumping sound of a house kick through the streets of Downtown San Diego. You look left and right and see people in festival attire, all heading in the same direction as you are – toward the source of the thumping bass. Petco Park's Park at the Park became the city's holy mecca of house music for the night, where house producers Capozzi, Blossom, Taki Nulight, and Bijou opened up the stage with their dynamic and unique styles of house music.
As the day progressively started turning into night, the crowd at the venue began to grow even more. One of the first sets that started to kick things up a notch was Bijou and his g-house style, which has found a home on both imprints in the past. San Diego was grooving to his set as he played his new single "Bless Up," which was released on the compilation.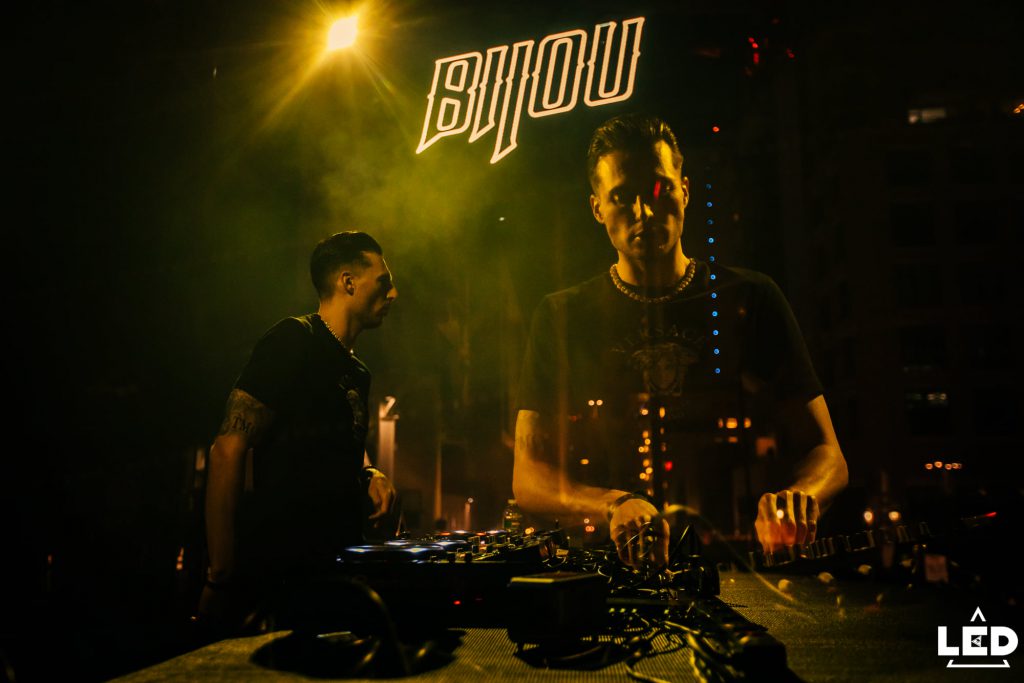 Habstrakt, AC Slater, and Tchami close out the night and bless San Diego with amazing sets.
Then, Habstrakt took the stage for his debut on the Confession vs. Night Bass tour. The French DJ and producer made his presence known by delivering an energetic set that brought everyone into a frenzy. Habstrakt played his tunes such as "Free," "The One," and "De la street," and the crowd roared when he brought Tchami out for his remix of "After Life," featured on the new compilation album. His signature sound is beloved by many in the scene, and one would understand why that is after hearing his set that night.
Night Bass boss AC Slater was up next to take the decks and fuel the fire that has been burning at Petco Park.
AC Slater's style is easily recognizable by bass house lovers in attendance, and the energy continued to swell when he took the stage. "It's a Night Bass Thing" was yelled as the beloved artist played his track with Taiki Nulight. AC Slater didn't forget to play his classics, such as "Fly With Us" with Chris Lorenzo, but he also threw in some newer releases like his recent collaboration with Tchami, "Only One."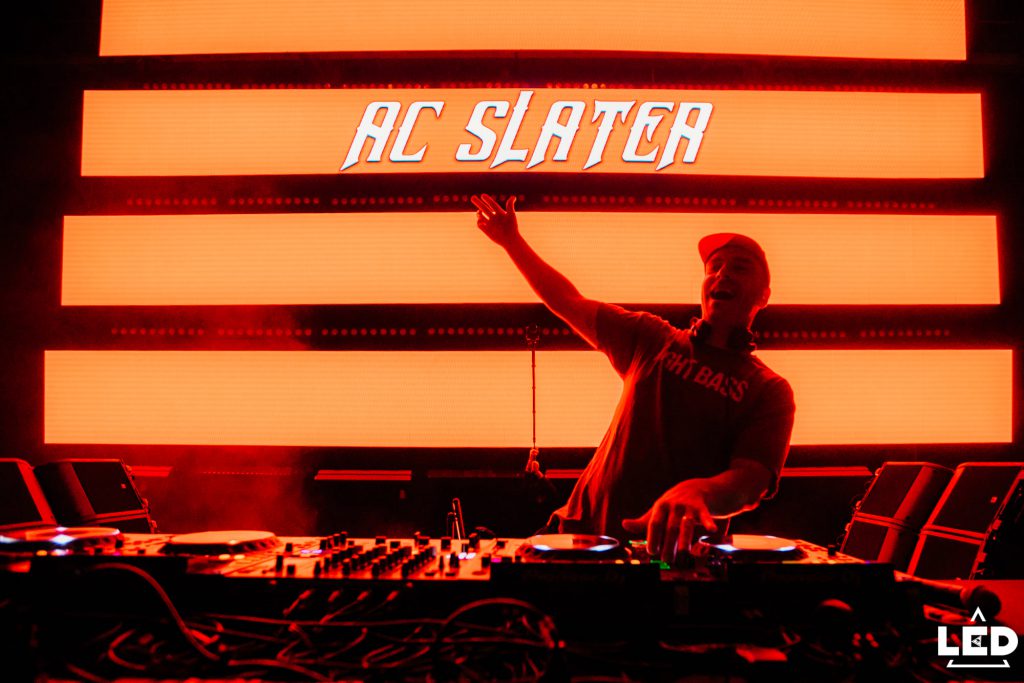 Last, but not least, was Confession's founder Tchami, who was ready to give San Diego a sermon.
Filled with his originals, remixes, and other tunes from Confession, Tchami's set felt like it was the most packed with diverse tunes, which all mixed smoothly into one another. Going from his remix of AlunaGeorge's "You Know You Like It" to "Summer 99" with Malaa and everything in between, the French producer delivered tunes that showcased his old sound and also his new and ever-evolving one.
The Confession vs. Night Bass tour was an unexpected treat for fans of both labels when it was announced, yet it delivered something special both musically and in event form. These two labels have gained plenty of attention in the house music realm, and it was clear after attending this showcase that fans are eager for more to come in the future.
---
Follow CONFESSION on Social Media:
Website | Facebook | Twitter | Instagram | SoundCloud
Follow Night Bass on Social Media:
Website | Facebook | Twitter | Instagram | SoundCloud | YouTube