Tomorrowland is officially expanding to three weekends this summer and dropped the details on tickets and global journey travel packages.
---
It's been quite some time since the People of Tomorrow could make their return to the beloved stomping grounds in Boom, Belgium. Tomorrowland has faced a number of hurdles over the past few years with the pandemic continuing to rear its head – but the new year has brought brighter days ahead along with it and there is even more magic on the agenda in 2022. Not only does the renowned festival plan to make its return on July 15-17 and July 22-24, but a third weekend has been added on July 29-31 to help mark its 16th edition.
This year's theme for Tomorrowland is 'The Reflection of Love' and the passion-fueled emotion will certainly permeate the festival grounds when attendees flock to Belgium this summer. While the lineup has yet to be revealed (but is coming soon), more information has surfaced for the People of Tomorrow who are making their plans to head to the festival in July. Those who had purchased passes to the 2020 edition don't have to fret because their passes will carry over into 2022, but limited tickets and ones for the newly announced third weekend are set to be released with the upcoming sale.
One of the easiest ways to attend Tomorrowland is through the Global Journey Travel Packages. These packages create a seamless experience for those planning to head to Boom as they assist with transportation to the festival and accommodations, as well as options for anyone wanting to explore Belgium or the rest of Europe. If you're not traveling too far then standard weekend passes and DreamVille accommodations might be the move for you to make.
If you hadn't previously locked in your Tomorrowland experience then you'll want to pre-register for the festival ahead of its on-sale date. Pre-registration begins on February 2 at 15:00 CET (6am PT) via their website, with the first 20 people from each country getting the chance to purchase up to four tickets through a dedicated link before the Worldwide sale begins.
Tomorrowland 2022 On-Sale Dates:
Global Journey Travel Packages: go on sale on February 12 at 17:00 CET
Worldwide Pre-Sale: starts on February 19 at 17:00 CET
Worldwide Ticket Sale: starts on February 26 at 17:00 CET
---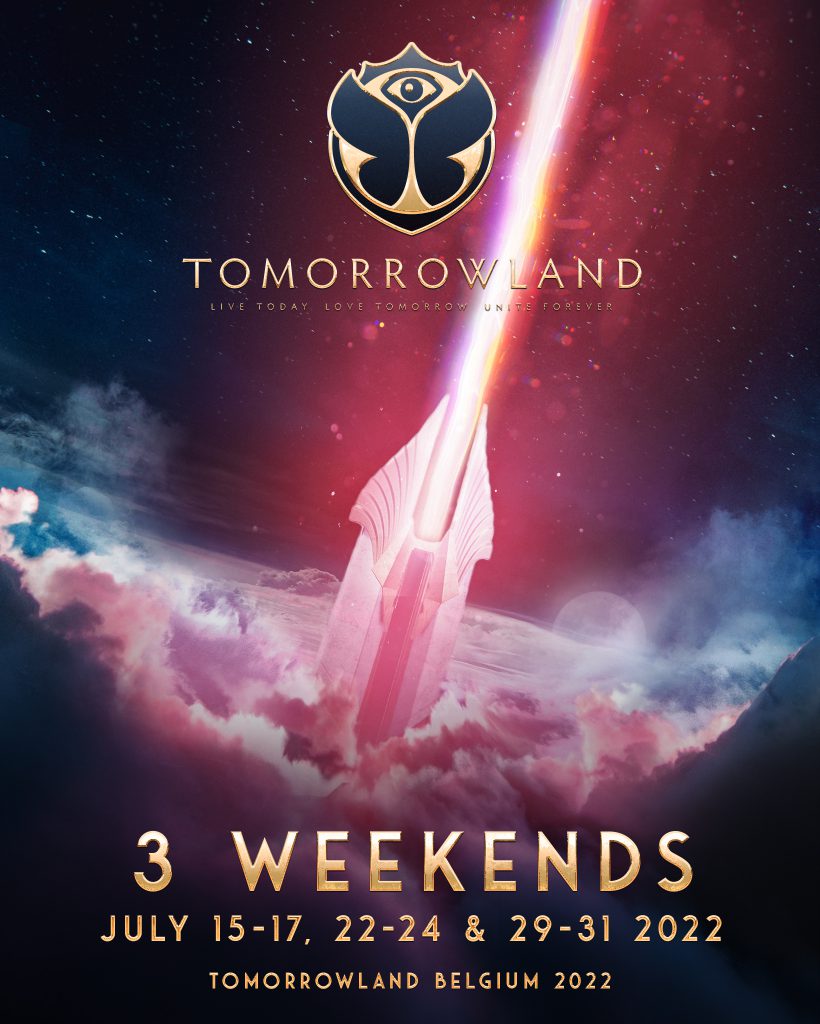 ---
Connect with Tomorrowland on Social Media: