Mirror Maze is ready to make his mark in the scene and that rings loud and clear throughout his debut EP on Intrinzic Music, Reflect.
---
One of the artists who has recently grabbed the attention of many in the dance music scene is Mirror Maze. The up-and-coming producer has absolutely smashed each and every release, including "Technicolor" with sumthin sumthin and "Double Take." Before the year began, Mirror Maze teased fans with "Piece of Mind" with Sarah Woolley, a single from his forthcoming, debut EP, Reflect. This track was only a taste of what was to come with the rest of the EP, and today, it's being released in its entirety via Intrinzic Music.
Mirror Maze has had immense growth as an artist over the last year, and that's very clear with the collection of sounds that make up Reflect. On top of the new sounds that this artist has pushed forward with on this EP, he also switches up the genres throughout the project. Featuring four tracks, Reflect is bursting with different energy and emotions and highlights Mirror Maze's pallet for sound and creation.
No two tracks are the same on Reflect and the versatility Mirror Maze possesses is going to take him very far in his career. "Camera Obscure" is glitchy, trippy, vibrant, and distorted in the best possible way. "Reflect" is a standout on the release with its fast breaks and addictive bass that will leave you hooked. The aforementioned "Piece of Mind" is sure to give listeners instant goosebumps with Sarah Woolley's vocals, while "Catalyst" with VCTRE and sumthin sumthin will have the energy high and blood pumping through your veins.
Mirror Maze has been making waves and moving mountains, and Reflect is only the beginning of what's set to be a massive career. Stream the EP now on your preferred music platform and enjoy the magical sounds.
Stream Mirror Maze – Reflect on Spotify:
---
Mirror Maze – Reflect – Tracklist:
Camera Obscura
Piece Of Mind (feat. Sarah Woolley)
Catalyst w/ sumthin sumthin & VCTRE
Reflect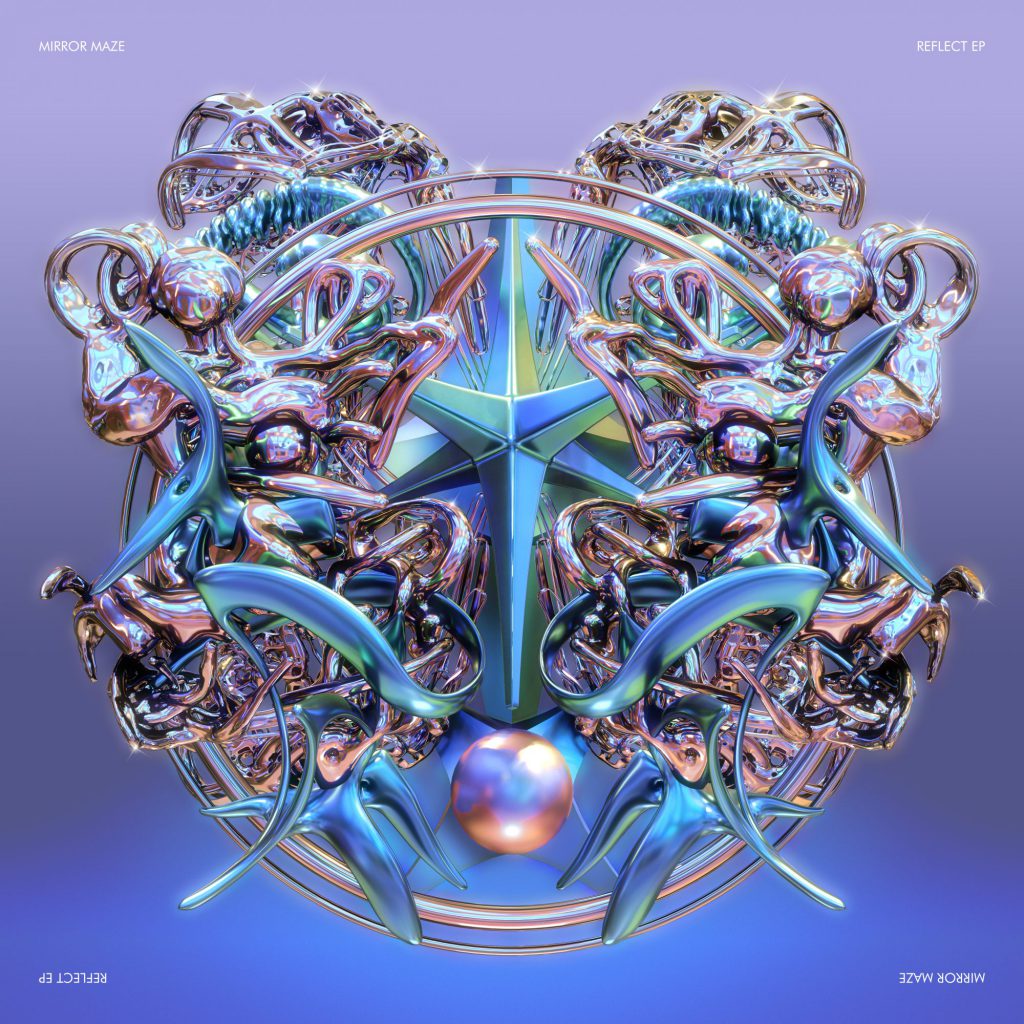 ---
Connect with Mirror Maze on Social Media:
Facebook | Twitter | Instagram | SoundCloud