NGHTMRE returns with his first EP in five years, UNSOUND, which features four collaborations with Ray Volpe, Deadlyft, and more.
---
NGHTMRE is a fan favorite within the scene. He's a well-rounded producer who thrives off genre-bending and taking risks. He ended 2021 on a good note with the release of "Shady Intentions," with fellow bass behemoths Zeds Dead. Despite the overflowing success with singles, it's been five years since NGHTMRE released an EP. Since then, he's evolved and grown, and now he's finally giving us a taste of it with his newest project, UNSOUND, on Gud Vibrations.
"I think the EP has a perfect balance of heavy, festival-ready tunes, as well as some more easy listening melodic," NGHTMRE said when asked about UNSOUND. "Everyone who worked on this EP is incredibly talented and I think deserves more recognition for their work. I hope this EP brings to light some of the amazing underappreciated artists who helped write this music."
The EP kicks off with "Signal," a collab with rising talent Ray Volpe. These two artists play off each other so effortlessly on this tune. The drops on this track are bananas, especially since each drop progressively gets better and better as it builds off the first one. 
Next is "Euphoria," featuring Rosie Darling, which is the dark horse of UNSOUND. At first, this one came off as incredibly sappy, but the more you listen to it, the more you'll fall in love with it. Rosie Darling shines like a star on this track. The lyrics are romantic and dreamy and remind you of when you felt on cloud nine thanks to another human. The drops are melodic and slow tempo, and it's a true standout on the EP. 
NGHTMRE experiments with a touch of retro sounds on "Sweetest Thing" with RNSOM and Davis. It's full of lighthearted piano chords, fun, distorted synths, and bubbly drops that make it feel more mainstream than the rest of the tunes found on this EP. "Ring The Alarm" with Deadlyft feels the most authentic to what we've heard from NGHTMRE over the years. This track is the perfect balance of a dreamy bassline with trap-influenced beats. The best part about this song is the buildup. It's a delightful treat and a proper send-off for this new era of NGHTMRE.
UNSOUND is a solid appetizer for what NGHTMRE has in store for us this year. Download or stream the EPon Spotify or your favorite platform, and be sure to share your thoughts in the comments below!
Stream NGHTMRE – UNSOUND on Spotify:
---
NGHTMRE – UNSOUND – Tracklist:
Signal (with Ray Volpe)
Euphoria (feat. Rosie Darling)
Sweetest Thing (with RNSOM and Davis)
Ring The Alarm (with Deadlyft)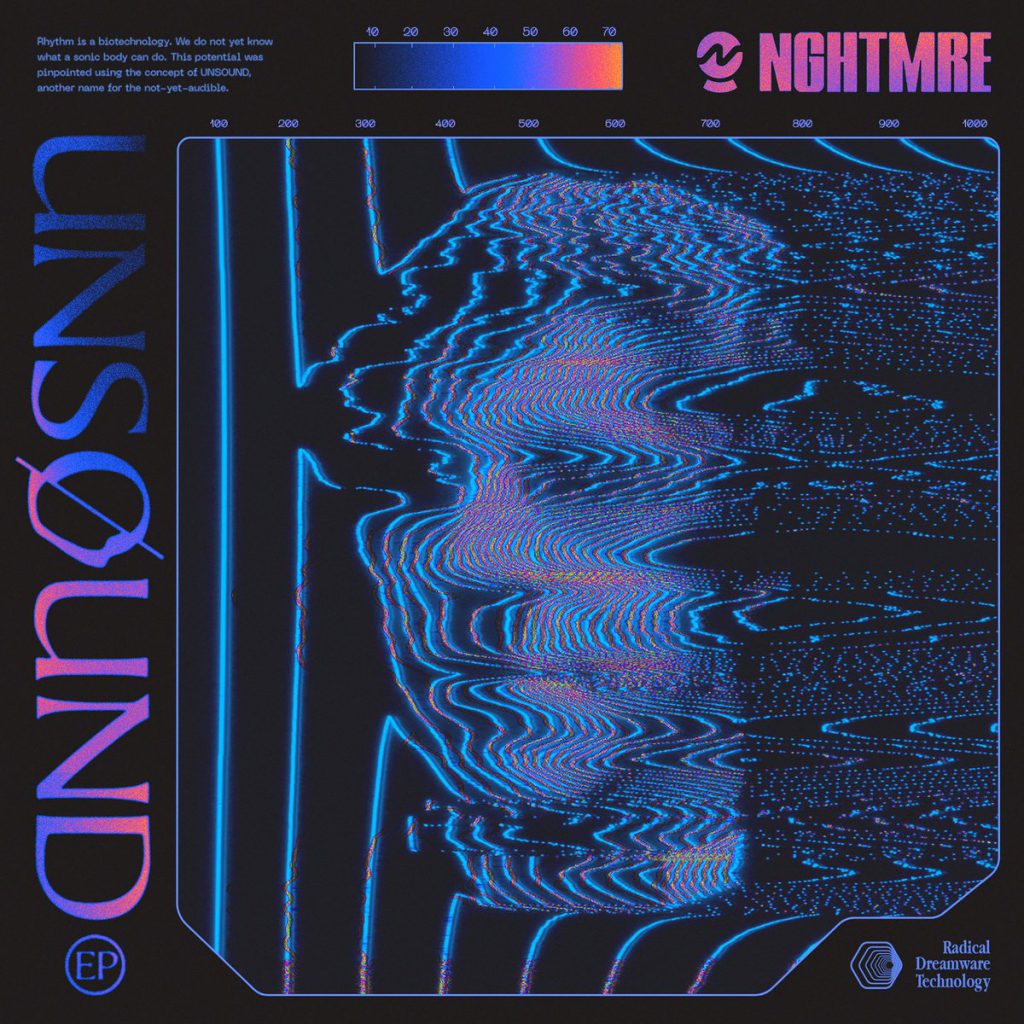 ---
Follow NGHTMRE on Social Media:
Website | Facebook | Twitter | Instagram | SoundCloud | YouTube