Defunk is bringing the heat this weekend with his latest project, Dimensions, a five-track collection of high-quality bangers.
---
There are a handful of artists who bring a wide variety of genres outside of electronic music into their own production. One who does this seamlessly is Defunk, a Canadian producer with a knack for funky, soulful, and bass-filled sounds. While this tastemaker typically creates more bass-leaning tracks, he likes to break those barriers and weave in blues and more into his projects. Last year, Defunk teased fans with "Chase The Vibe" from the Dimensions EP, which is now finally out in its entirety for your listening pleasure.
Dimensions, which is out now via Westwood Recordings, is an exemplary reminder of how talented Defunk is as well as highlighting the boundaries he pushes with his sound. Lead track "Smokin'" with Zeale is the epitome of a wonky, dubstep banger and will have listeners transcending higher and higher with each passing beat. Defunk combines brain power with ero808 on "Sorry," to craft up a smooth and energetic track with lyrics you'll find yourself singing right before the drop comes in. "Diamond" is funky and tastefully distorted and the final track "IMMA" is a beast of a track with a bass that'll rattle systems (and bones).
Defunk is an absolutely incredible and skillful artist who pours his all into everything he creates. It may be winter but this EP is on fire and listeners will be pleased to find a multitude of energies and genre-blended goodness across its five tracks. Whether you're trying to chase the vibe this weekend or simply just kick back and enjoy some good sounds, Dimensions is just what you need.
Listen to this release from Defunk on your preferred music platform and let us know which track was your favorite in the comments!
Stream Defunk – Dimensions on Spotify:
---
Defunk – Dimensions – Tracklist:
Defunk x Zeale – Smokin'
Chase The Vibe
Defunk x ero808 – Sorry
Diamond
IMMA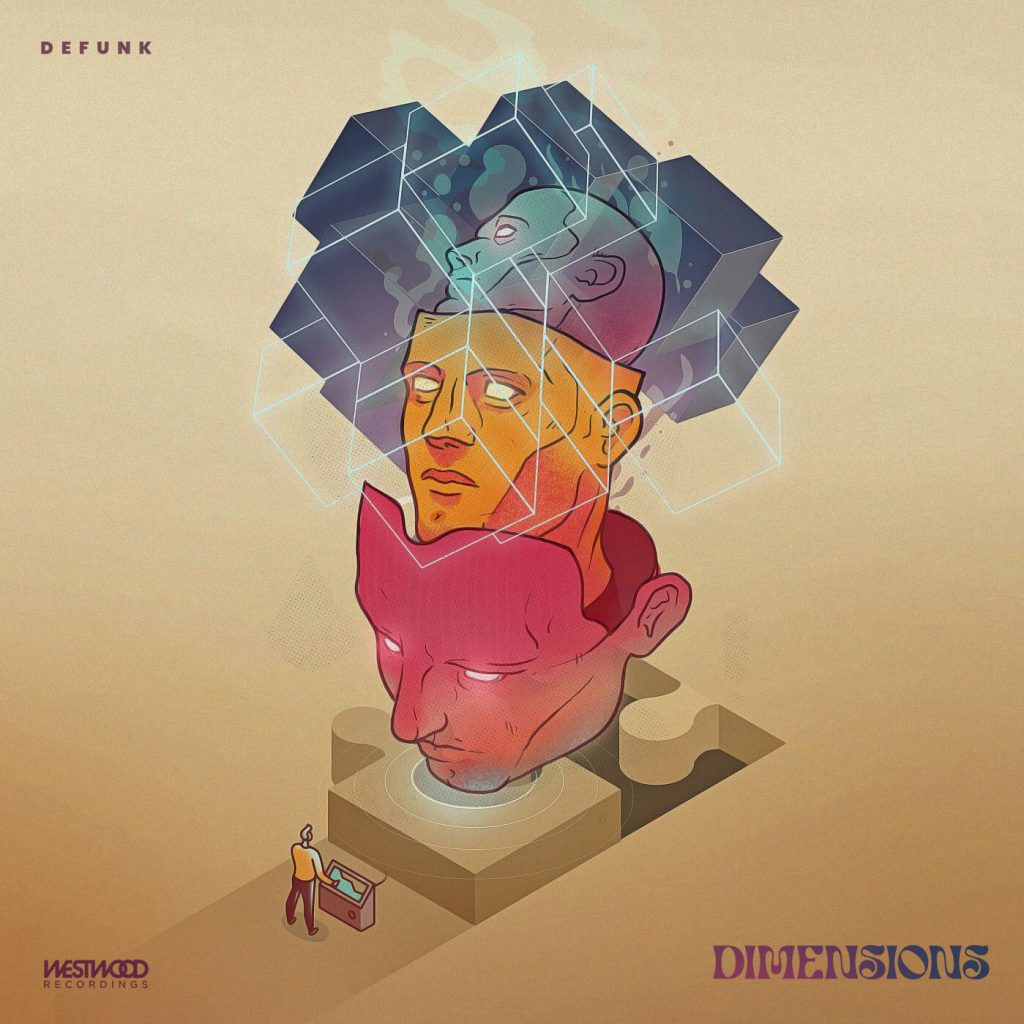 ---
Connect with Defunk on Social Media:
Facebook | Twitter | Instagram | SoundCloud