Emerging electronic duo STAR SEED delivers a sonic soundscape of deep grooves and ethereal melodies on their new EP, Digital Forest.
---
Sometimes finding a certain sound that takes you to a different realm provides the greatest escape and comfort in a world of uncertainty – and STAR SEED does just that. This up-and-coming experimental electronic duo formed just in 2020 but has a whole discography of tunes that showcase their unique, captivating sound. Their debut EP on Ophelia, Innerspace, put their name on the map and featured collaborations with artists like Tsu Nami and Charity Vance, which shows off a multitude of genre-blending and sound experimentation techniques.
Specializing in modular synthesis and drum machines to curate their music, STAR SEED's sound has a carefully curated, yet smooth groovy blend that generates layers of soundscapes. To kick off 2022, the duo released their sophomore EP Digital Forest, a selection of three diverse tracks that are filled with deep grooves and melodic-style synths that tell listeners an otherworldly story.
The titular track builds up from cascading melodies into deep house grooves, with ethereal-like vocal synths. "All I'd Ever Need" brings singer-songwriter Meggie York into the mix and offers smooth, poetic lyricism across a creative use of trap-style beats and chopped samples. The final track "Don't Forget" sees STAR SEED team up with Vaance for an energetic, upbeat vibe that features a passionate drop with a captivating vocal hook and clever use of beat looping.
The collective energy of Digital Forest captures the title effortlessly, mixing futuristic sounds and styles with the creative design of soundscapes and forming a musical environment with just a song. Follow STAR SEED on socials below, stream Digital Forest on your favorite platform, and let us know what you think of the new EP in the comments!
Stream STAR SEED – Digital Forest on Spotify:
---
STAR SEED – Digital Forest – Tracklist:
Digital Forest
All I'd Ever Need (feat. Meggie York)
Don't Forget (feat. Vaance)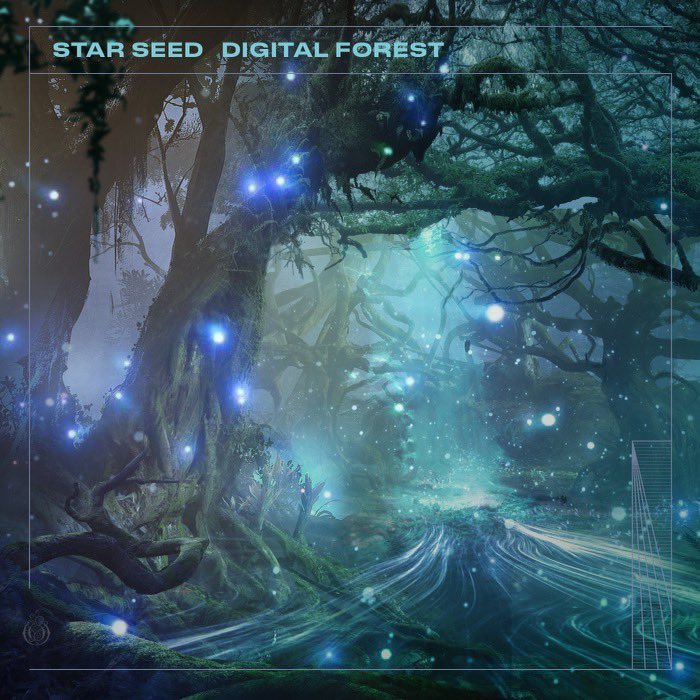 ---
Follow STAR SEED on Social Media:
Twitter | Instagram | SoundCloud | YouTube