Rob Marion is back on Box of Cats with a two-track EP that shows off his experimentation and features sounds that will make you melt.
---
Los Angeles-based producer Rob Marion is a fresh face making waves in the music industry. Blending hippie-style beats with his Southern California surfer image, he's innovating as he continues to release fresh tunes for the masses to consume. Since first releasing his debut track "Body Drop" on Box of Cats' Litterbox X compilation, he has been proving himself as a one-of-a-kind producer. Now, he is back on the label again with an all-new EP featuring two totally toasty tracks.
Rob Marion brings out the foodie in all of us with the first track, "Butter Brain." This one will melt the brains of listeners through his cascading synths, warbled bass, and robotic vocals echoing about breakfast. The glitchy undertones radiate throughout the tempo as they contrast with the smooth, swirling rhythm.
On the flipside, "Time For That" follows with a lounge-infused beat and radiating electric organ. Fitting with the first tune, he incorporates similar robotic, repetitive lyrics in this one to further add depth – but he twists it up with varied tempos to take listeners on a journey straight to the club. The synths remain choppy, yet elegantly overlay the hypnotic, funky soundscapes as he creates a perfect tune that anyone can dance to.
Rob Marion may be new on the scene, but he's certainly developing a style and setting himself as an artist who is quickly becoming one to watch in the coming years. Make sure to give his latest tracks a listen on Spotify or your favorite streaming platform and let us know what you think in the comments.
Stream Rob Marion – Butter Brain / Time For That on Spotify:
---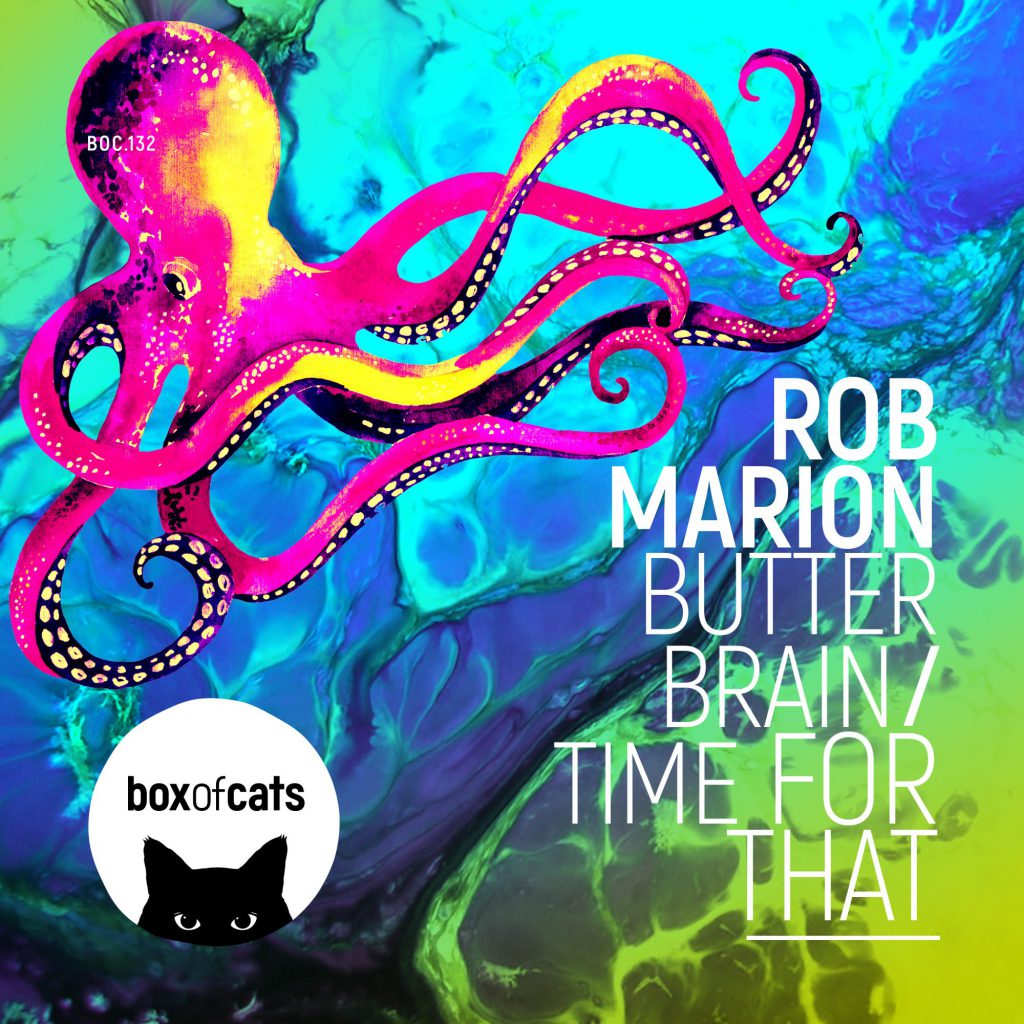 ---
Follow Rob Marion on Social Media: