Corrupt (UK) kicks off 2022 with his newest project, the two-track Siren EP that's landed on Dr. Fresch's House Call Records.
---
Corrupt (UK) has landed himself right in the middle of the new wave in the house music scene that has emerged over the past years. Since breaking onto the scene he's unleashed a flurry of songs in the form of original productions. Further, Corrupt (UK) has lent his skills for official remixes or collaborations with artists like Habstrakt, Neon Steve, Wax Motif, and more. Needless to say, he's made quite a footprint in the house genre.
The UK-based producer dropped some notable releases on a few of the scene's most beloved labels, including Steve Aoki's Dim Mak, Insomniac Records' IN / ROTATION, and AC Slater's Night Bass, dropping singles and appearing on compilations alike. Moving right along into the new year, he's wasted no time by dropping his newest project, the two-track Siren EP, via House Call Records
Corrupt (UK) launches into the eponymous track "Siren," and right off the bat, it's clear where the name comes from. The song's faint horns ring like a call to the dancefloor, or as a warning to the mesmerizing elements of the song and its knowing capability of keeping you hypnotized. In between the deep basslines and the crisp hi-hats, the producer builds the anticipation in a way that doesn't ever fully explode, but still satisfyingly captures the innate desire to follow the purrs of the beats.
The following track "Same Drum" features Whiskey Pete and lands on a darker end of the spectrum with its alluringly deep elements. It's equally as enthralling as its predecessor, pulling together a staccato of synthy pulses that stand out even amid the stark percussion. Its minimal melodies only serve to highlight how Corrupt (UK) flexes his dexterity with manipulating beats and ability to keep anyone glued to the dancefloor.
Check out Siren EP on Spotify, find it on your favorite music platform, and let us know what your thoughts are on this release from Corrupt (UK) in the comments!
Stream Corrupt (UK) – Siren EP on Spotify:
---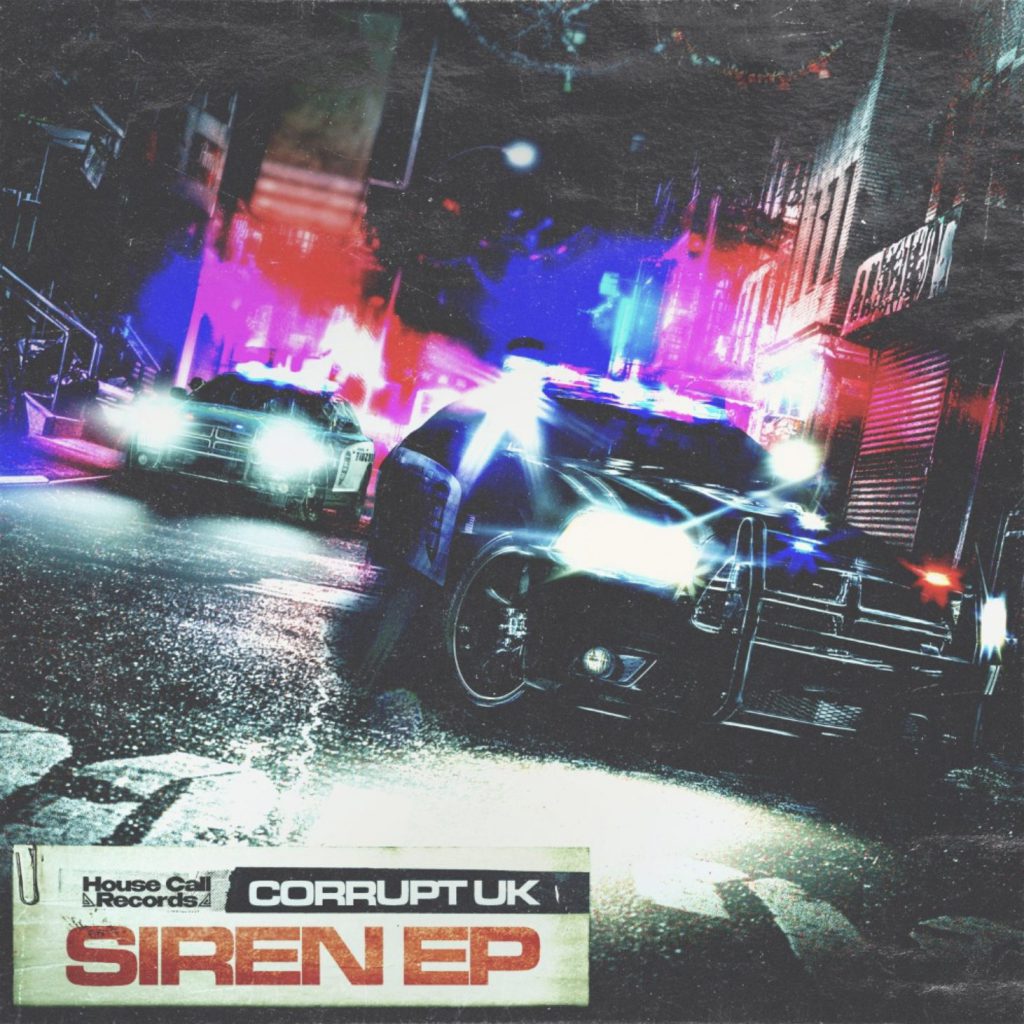 ---
Follow Corrupt (UK) on Social Media:
Facebook | Twitter | Instagram | SoundCloud