Excision returns with his latest album, Onyx – a 17-track body of work on Subsidia that puts him in a league of his own.
---
Excision is a household name within the bass community. It's safe to say that bass music hasn't been the same since his arrival on the scene as he's gifted the scene with countless tunes and sets that have melted faces. And much like many of his counterparts, success wasn't handed to him on a silver platter. Instead, he busted his bum to develop the massive following he has today that continues to grow bigger with each passing year.
From his one-of-a-kind visual productions and his imprint Subsidia to his impressive, curated festivals, Lost Lands and Bass Canyon, Excision has firmly placed himself at the top of the bass scene. His shows have become a rite of passage for many and even if you're not a bass lover, you'll never forget his productions. Further, Excision has continued to impress with recent releases that have graced his discography that including collaborations like the Evolution EP with Wooli, "Necromancer" with Dion Timmer, and "Unbound" with Sullivan King.
That being said, it's been four long years since Excision last released a full-length album for his faithful following to consume. But the new year brings new sounds from the bass behemoth, and now he's officially unveiled his fifth album, Onyx. This fresh release features 17 tracks, including previously released singles such as "Demisaur" with Kai Wachi and "Salvation" with Dion Timmer and Alexis Donn, that will jolt anyone listening with renewed energy in 2022.
Download or stream Onyx on Spotify or your favorite platform, and be sure to read on for our thoughts on this stunningly chaotic masterpiece.
Stream Excision's – Onyx on Spotify:
---
Onyx features a wide variety of vibes, including unforgiving headbangers, experimental bass full of lovely wubs, and emotionally driven tracks that pull at your heartstrings.
The album opens with the eerie sounds of "Decimate," a hair-raising intro that's haunting and reminiscent of Jurassic Park. Instantly you'll think it's a T-Rex approaching until a machine begins to speak. It recites the following orders, "Commencing evolution sequence. Unauthorized life forms located, eliminating all Apex predators." Right off the bat, Excision gives us a fun easter egg with the subtle nod to his previous album, Apex.
As the machine powers up, you can feel the energy boiling over until the drop kicks in and you're snatched by the filthy, viciousness that is found within this track. It demands your attention and solidifies that Excision isn't here to play nice – he's here to wreck your entire existence for the next hour.
"Hypnosis" with Hairitage is just what the doctor ordered, along with "Osiris" and "Plague Doctor" as well.
The drops on "Hypnosis" are funky and highly addicting. You can tell that Excision created space for Hairitage to be the main character and show off his skills. The gritty rock-inspired buildups are delicious, and the '90s-inspired lasers instantly trigger the feeling of nostalgia.
"Osiris" is a lone wolf that stands out from the pack. It's a colorful combination of different musical elements, including a flute, a guitar that's shredding like no other, and an earth-shattering drop that's delayed and slowly paced out. With this one, expect the unexpected. You may think you know the direction "Osiris" is heading, but Excision does a brilliant job at keeping us on our toes.
"Plague Doctor" would've been The Undertaker's theme song if he were still active in the WWE. It's dark, mysterious, and terrifying. Much like "Osiris," Excision leverages the guitar, delayed tempo, and haunting choir-like vocals. All in all, it's fun to see how Excision embraced his fearlessness and decided to experiment more on Onyx.
"Cough Drop," "Demisaur" with Kai Wachi, and "Clockwork" with Kompany are all bananas in the best way possible.
Excision knows how to carry his weight, and that's what he did on "Cough Drop." The drop is funky and rhythmic, but the real magic happens around the 1:15 mark. As the drop unapologetically blares on, Excision builds on top of the drop with a delicious collection of distorted synths, and it's stupid how incredible it all works together. "Demisaur" and "Clockwork" make it impossible to resist the ugly bass face. Both of these collaborations are out of this world and full of heat, especially the final drop on "Demisaur."
"Temporary Blue" featuring Natalie Major and "Salvation" with Dion Timmer and Alexis Donn are the strongest songs on Onyx.
It's refreshing to see a powerhouse like Excision use his platform to create music that we can relate to on a more intimate, personal level. As much as we want to ignore the cruelties of the last two years, we all suffered. Collectively, we all struggled with keeping ourselves sane and hopeful. "Temporary Blue" is a gentle reminder that there's always light at the end of the tunnel, even if we can't see it.
As Natalie Major sings, "Searching for the other side, I know that I can make it through, cross my heart, I'll stay alive, I'm just temporary blue," it affirms that our feelings are momentary. This isn't forever. Keep fighting. Keep going. Don't give up. Her vocals are nurturing and encouraging on top of the vortex drop that swallows you whole. "Temporary Blue" is an unexpected treat, one that left me forever grateful.
"Salvation" is filled with grace and compassion. It's a gentle reminder that our story isn't over, and we still have the opportunity to grow and evolve into the better version of ourselves. The last two years have felt like a never-ending dumpster fire in which humanity forgot the importance of caring for one another. It feels like society is at odds with a line drawn in the sand, and the gray area no longer exists. "Salvation" eliminates that pressure and judgment we've all experienced during this wild era.
The lyrics imprint on your spirit and hit on an emotional level. Alexis Donn's stunning vocals feel comforting and understanding, and you can feel her sincerity pierce through effortlessly. All in all, "Salvation" is a song we desperately needed, and I'm proud that Excision, Dion Timmer, and Alexis Donn found the courage to be vulnerable and honest on this track.
In closing, Excision set the bar extremely high for future 2022 releases.
You can tell Excision poured his heart and soul into Onyx and that risk paid off. He's truly a pioneer who values the delicate details and holistic picture. Everything he does connects to something, somehow, and this body of work is a stunning masterpiece that exceeded expectations. Well done, Excision. You should be proud.
---
Excision – Onyx – Tracklist:
Decimate
Hypnosis (with Hairitage)
Our Fire (with Sullivan King)
Osiris
The Last Elder
Cough Drop
End Of The World (with Dion Timmer and Donna Tella)
Back to Life (feat. Sarah de Warren)
Demisaur (with Kai Wachi)
Clockwork (with Kompany)
Encounter (with Dion Timmer)
Salvation (with Dion Timmer and Alexis Donn)
Run This
Plague Doctor
Temporary Blue (feat. Natalie Major)
Reborn
Crusher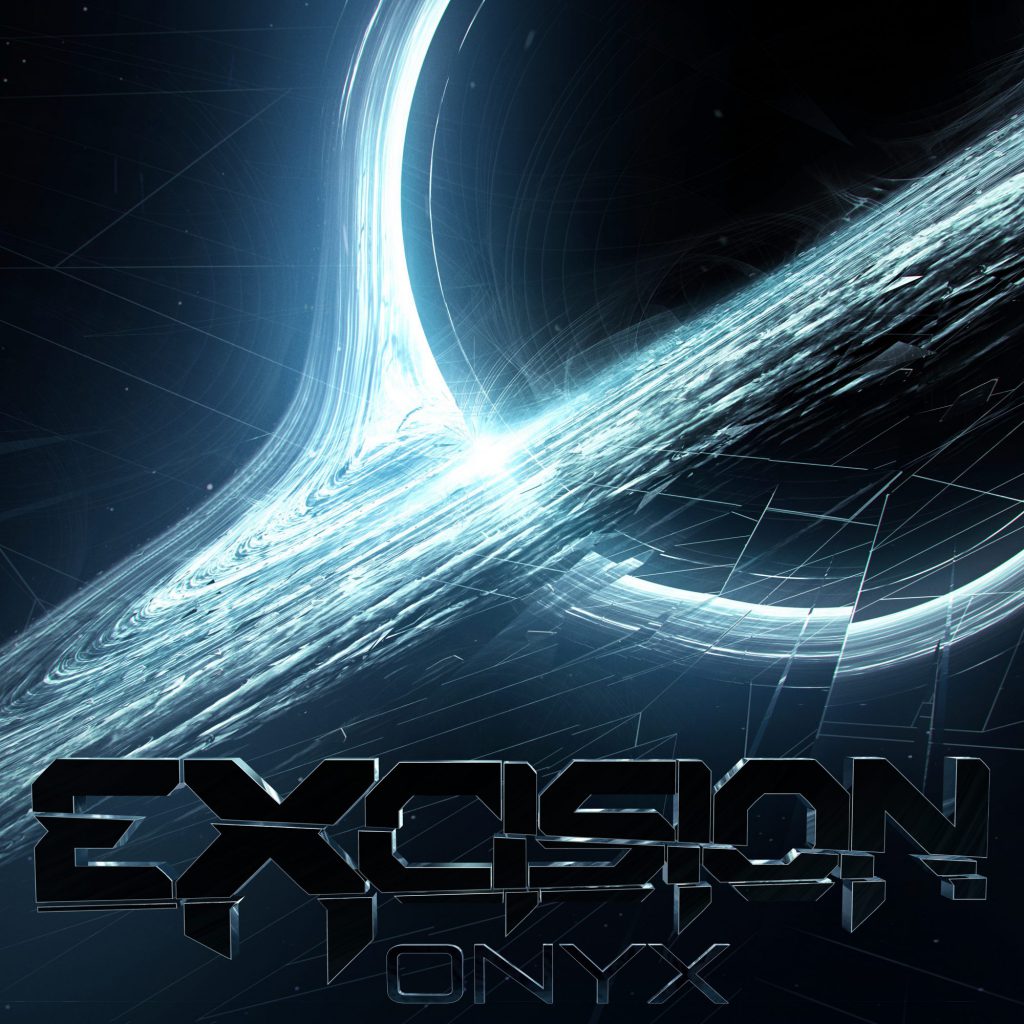 ---
Follow Excision on Social Media:
Website | Facebook | Twitter | Instagram | SoundCloud | YouTube