Franky Wah delivers his latest two-track EP Dopa La Vida / Mandé as he continues to rise through the ranks of progressive house royalty.
---
Franky Wah continues to carve out his place amongst the best in the game. From cutting his teeth early on to recently honing his skills as a progressive force on Anjunadeep, he refuses to fade into monotony. As we enter the new year, that can only mean one thing from this multi-faceted, genre-blending artist – new music.
Fans from around the world have come to know Franky Wah's beautifully balanced sound as he walks the line between progressive and melodic house, his latest body of work, Dopa La Vida / Mandé, takes listeners on a journey into the future. This two-track release also marks a major milestone for the UK-based producer as he lands on John Digweed's renowned imprint Bedrock Records.
Franky Wah shines a light on his immense progressive energy as "Dopa La Vida" lays down a dark, minimal groove perfect for those late nights that blend into the morning. He puts his production prowess front and center, expertly delivering a driving low-end while a glittering, arpeggiated synth carries the melody through undulating vocal cuts. Ghostly, atmospheric chords permeate the track as the tension builds higher before unleashing into an incendiary drop that is sure to have you two-stepping in no time at all.
"Mandé" exposes an even deeper side to Franky Wah's freshly minted minimal progressive sound. Electrified synth stabs and bubbling bass cuts carry the energy throughout, and we again find ourselves amongst expertly crafted melodies. Beautiful percussive elements go hand in hand with his dark yet easily danceable vibe, yet this track helps him showcase a new level for his masterful productions.
Check out Dopa La Vida / Mandé for yourself on Spotify or your preferred platform and let us know what you think in the comments below.
Stream Franky Wah – Dopa La Vida / Mandé on Spotify:
---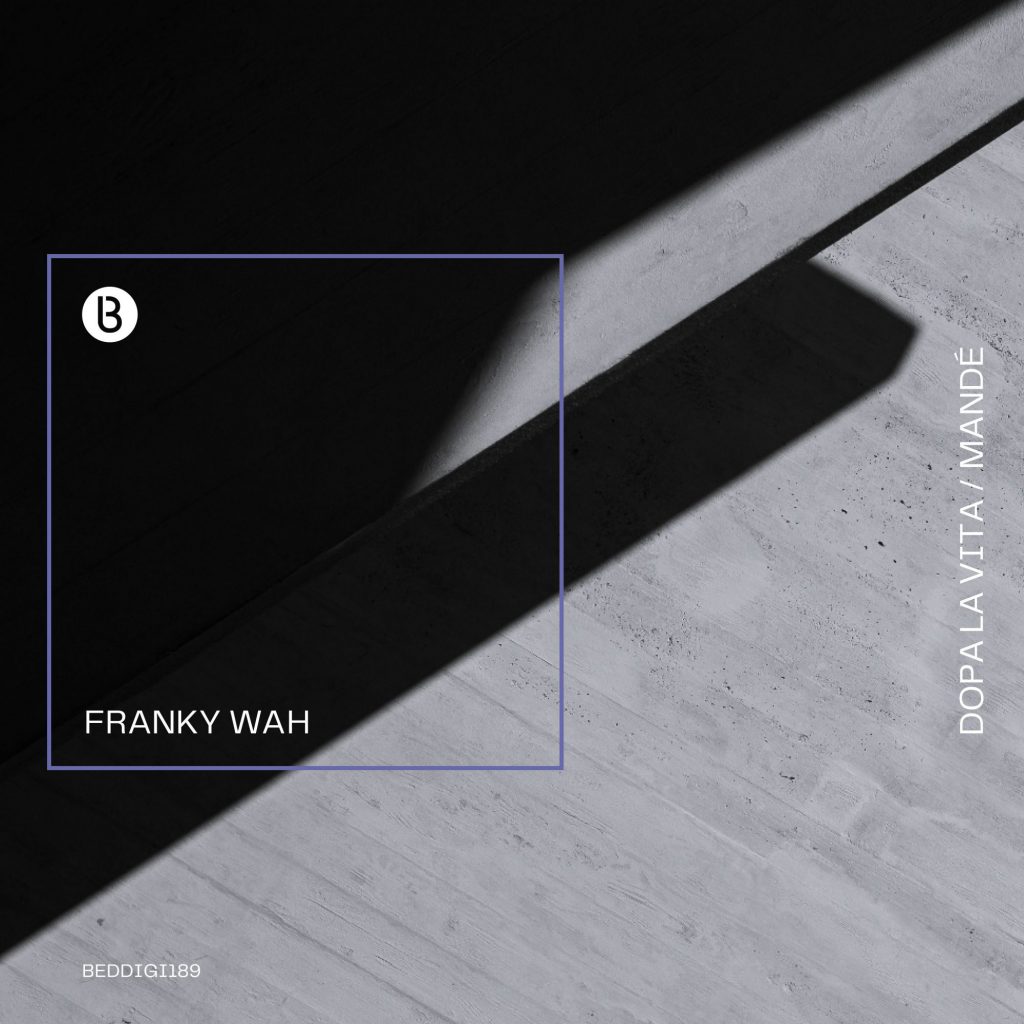 ---
Follow Franky Wah on Social Media:
Website | Facebook | Twitter | Instagram | SoundCloud | YouTube