Ternion Sound's "Dovetail" has been rinsed out in sets all over and now three artists have put their own spin on the firey banger.
---
Renowned bass trio Ternion Sound certainly needs no introduction when it comes to their sound. As soon as their name comes up in conversation a multitude of tasteful and impeccable tracks instantly come to mind. These three have been making waves with their signature frequencies over the course of their career and will only continue to push forth new and exciting things, all while staying true to the sound.
2021 was an epic year for the masterminds that make up Ternion Sound. Not only did they put out endless amounts of new music like their most recent EP, Illusory Contours on Manuka Records, but they also played shows all over the country including Wobble Rocks and, of course, Infrasound, where they rinsed out countless top-tier bangers. One of the tracks they played during their set at Infrasound was a remix of "Dovetail" that caught the attention of their fans – and today it has been released alongside two others for everyone's listening pleasure on Dovetail Remixes.
Since its release in 2019, "Dovetail" has quickly become a classic and favorite track to hear played out in a set as its aggressive, wobbly basslines always hype up any crowd witnessing the madness. To add more fuel to an already fire track, Bukez Finezt, Kursa and Reso have put their own little twist on it. While Kursa gets a little distorted and glitchy, Reso comes in swinging with fast breaks to pick up the energy. Bukez Finezt, in proper fashion, brings nasty, heavy bass center stage to take the tune to the next level as well.
Each artist did an exemplary job of bringing their own signature styles to "Dovetail," and added a new and exhilarating flair. Fans have eagerly been awaiting the Bukez Finezt remix, and having not only that one, but two other remixes to enjoy is a feeling too wonderful to fully describe. Listen to the remixes of "Dovetail" on Spotify or your preferred music platform and let us know which one was your favorite in the comments!
Stream Ternion Sound – Dovetail Remixes on Spotify:
---
Ternion Sound – Dovetail Remixes– Tracklist:
Dovetail – (Kursa Remix)
Dovetail (Bukez Finezt Remix)
Dovtail – (Resa Remix)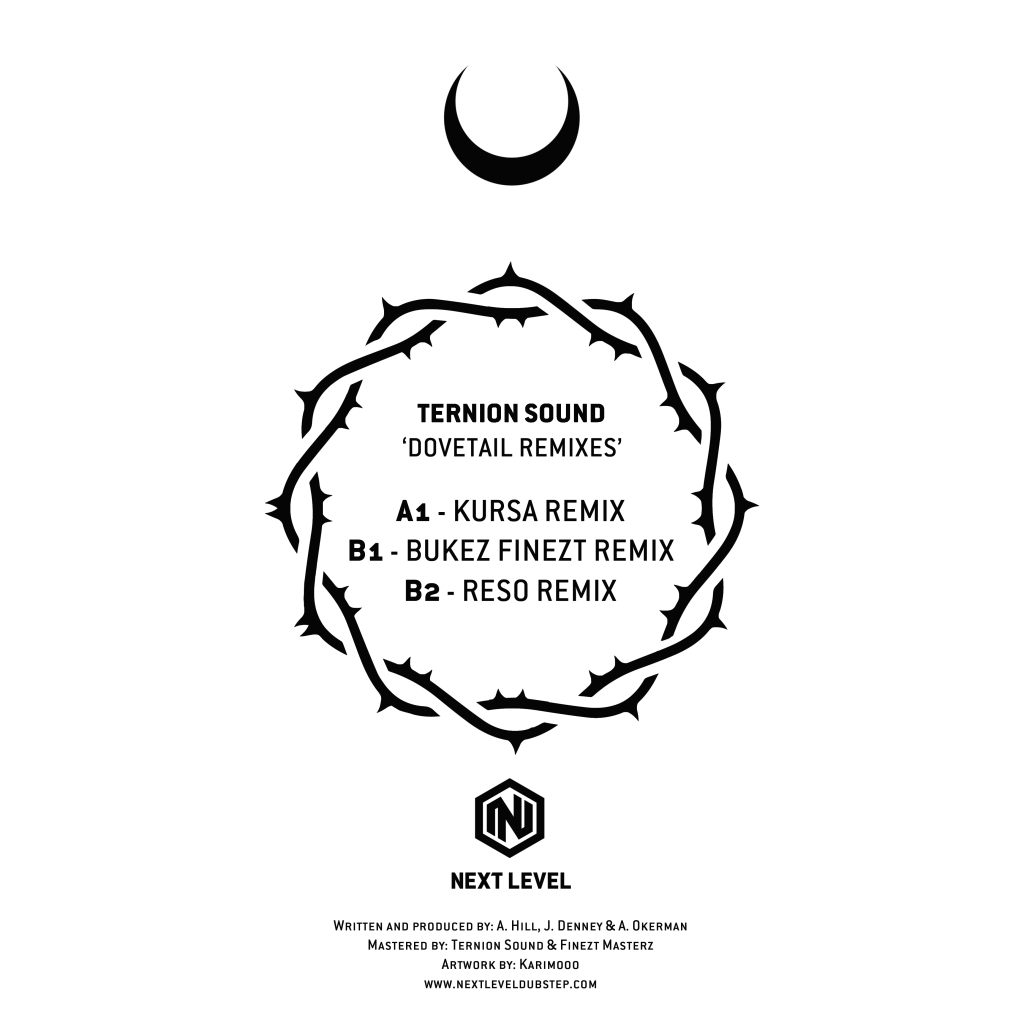 ---
Connect with Ternion Sound on Social Media:
Facebook | Twitter | Instagram | SoundCloud