Bass maven Hairitage heads into the new year with a bang and returns to Kannibalen for his third EP on the imprint, Wax Gibbons.
---
If you have attended any bass-heavy sets this year, chances are you've heard a Hairitage track or two. Originally hailing from Ontario, this artist has taken the bass scene by storm with his unmistakable sound and high-energy heaters that have ravaged main stages around the country. It's not just his fans who are obsessed with his tunes – Excision, Jantsen, Black Tiger Sex Machine, and countless other industry heavyweights have actively supported Hairitage's meteoric rise in bass music. Having released on Never Say Die, Subsidia, Ultra, and Kannibalen, Hairitage is unsurprisingly falling on everyone's radar.
Here to put a face to some of the most popularly rinsed mystery tracks in bass music, we're proud to reveal Hairitage's latest EP, Wax Gibbons. Out now on Kannibalen, this release is chock-full of the familiar favorites that have found their way into nearly everyone's bass sets this year. Spanning from juicy wobbles to scorching genre-benders, Wax Gibbons is the eclectic producer's most impressive work to date. Whether it's the computerized blips and sexy breakdowns in "Don't Stop" or the subterranean wubs in title track "Wax Gibbons," this EP has a little something for every fan of bass music.
Check out Wax Gibbons on Spotify, stream or download the EP wherever you find your sounds, and read on for a review of our favorite tracks!
Stream Hairitage – Wax Gibbons EP on Spotify:
---
While every track on Wax Gibbons shines in its own right, there were a couple standout tracks that we're keeping on repeat.
If there's one track we've heard nonstop this year, it's "Double Dippin." Kicking off with a stabby chord progression, this tune descends into a riotous storm of shredded basses and echoing snares. Its boisterous energy is amped up with layered vocal chops and momentary silent breaks broken by isolated synths. "Double Dippin" is punchy, flavorful, and quite frankly rude in the best way possible, and we can't get enough of it!
"Ravestab" is our next top contender and is yet another tune we're not mad about hearing so often. Having graced many of the sets we've seen this year, it slices and dices with menacing jabs and high-pitched synthwork carrying the infectious rhythm. The latter half of this tune includes a slow and sexy rendition of the track's first drop, showcasing Hairitage's godly flow with each passing second.
Headbangers, don't worry – Hairitage didn't forget about you! Topping our list of Wax Gibbons favorites is "Geeked," but don't let the uplifting intro fool you. This one brings the heat with rapid-fire synth work and a pulverizing bassline that is certain to bring out the mosh pits and high knee action. So many of the heavier bass tunes choose loud, aggressive sound over danceable rhythm, yet Hairitage perfectly balances both elements in this flavorful dubstep anthem.
An accumulation of his diverse production style, Wax Gibbons is exactly what we've been searching for in bass music. This EP is a testament to Hairitage and his inevitable takeover. As this year comes to an end, we're thrilled to see what more Hairitage has in store for 2022.
---
Hairitage – Wax Gibbons EP – Tracklist:
Double Dippin
Ravestab
Don't Stop
Wax Gibbons
Shoot Em
Geeked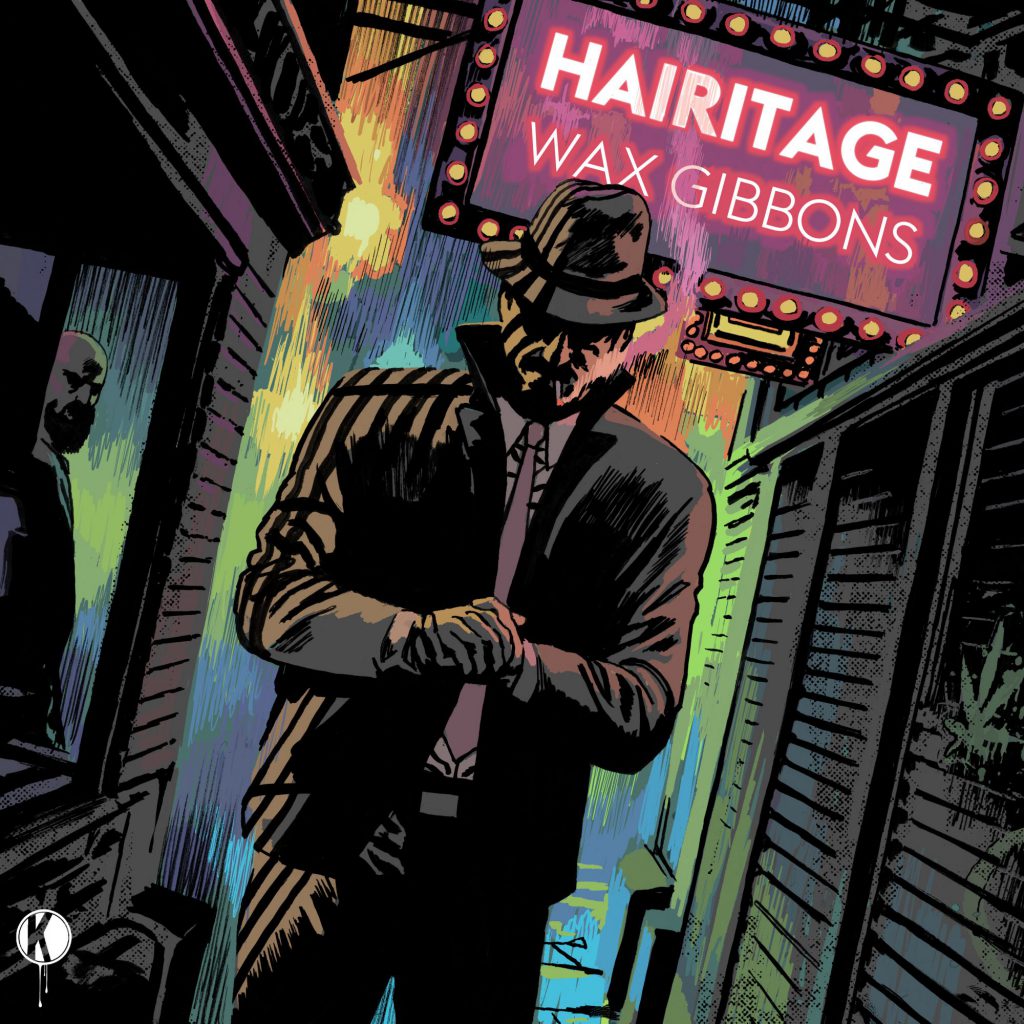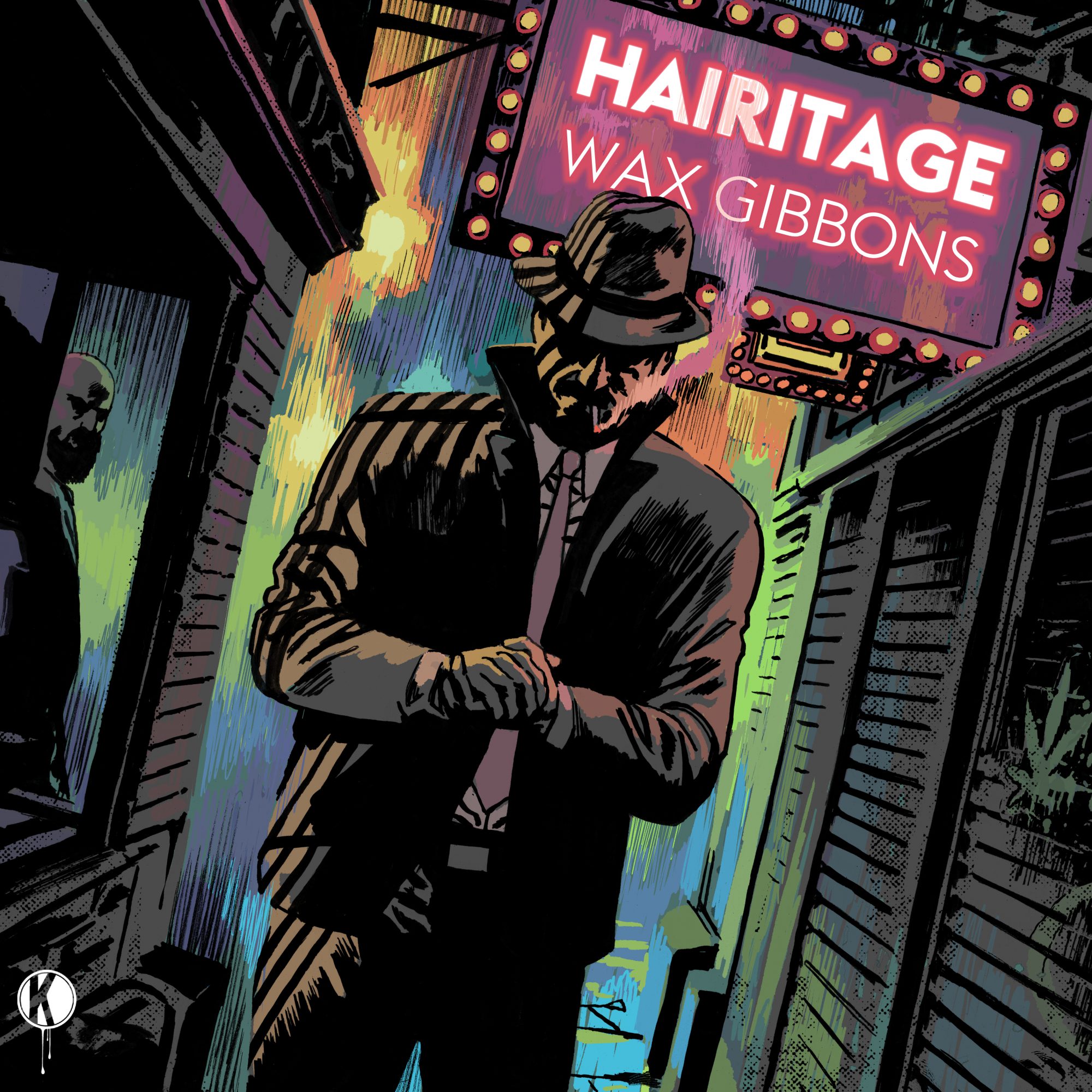 ---
Follow Hairitage on Social Media:
Facebook | Twitter | Instagram | SoundCloud