GRAMMY-nominated DJ and producer ILLENIUM descent upon San Fransicso for four nights of incredible production for his Ascend Tour.
---
Thanksgiving week this year seemed more hopeful than that of 2020. Though we aren't out of the woods yet with the pandemic, gatherings with loved ones and shows were returning. Venues like San Francisco's Bill Graham Civic Auditorium re-opened their doors to the biggest names in electronic music and fans readily flocked back. For ILLENIUM, this meant a homecoming for four nights – two Ascend sets showcasing his new album and two throwback sets.
Having not missed seeing ILLENIUM in San Francisco since 2017, my heart was set on catching an Ascend set. So on Wednesday, November 24, I headed back to Bill Graham for the first time in almost two years for what was going to be an amazing night. Thankfully there was no line to get in and I arrived in time to see opener SoDown.
Hailing from Boulder, Colorado, SoDown played a really fun and diverse set. We heard everything from punk, Billie Eilish, a remix of Etta James' "At Last," and of course bass music. He also played live saxophone, which was really cool. Having not heard of SoDown before, I had a great time watching his set and the crowd grow from the balcony.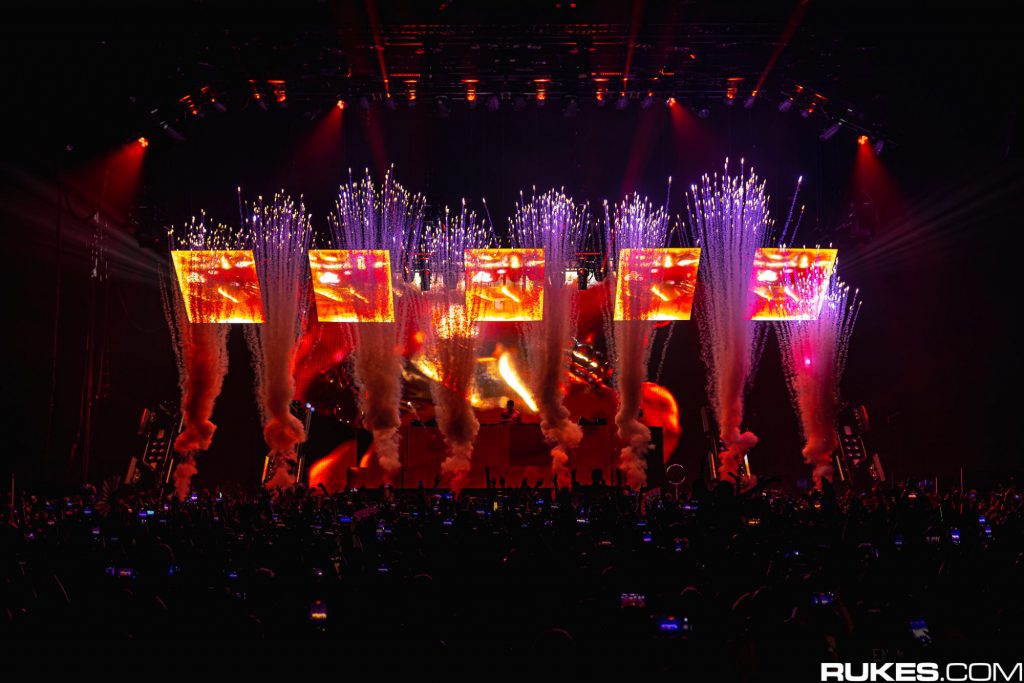 I made my way down to front of house right before ILLENIUM was set to take the stage.
I didn't want to miss the chance to see the new production elements that ILLENIUM brought with him from the best vantage point. Here, his audiovisual team sat on two-tiered risers, ready to make the magic happen. To the left was a standing area for family and friends.
ILLENIUM got right to it with one of his captivating and cinematic intros, this time being a mashup of "Leaving," "Lonely," and "Hold On." He's an artist known to have a penchant for producing emotional tracks and there was no shortage of feels as "Sideways" and "Blame Myself" came on. My heart swelled as the crowd sang along and I was reminded of how much I love his music.
Throughout the nearly two-hour set, we heard a range of genres from heavier bass to pop-punk and even trance. Some favorite moments were hearing a VIP mix of "Crawl Out of Love" and a medley of "Nightlight" into "Sad Songs" into "Good Things Fall Apart." Again, something about this trio hit differently when everyone was singing at the top of their lungs.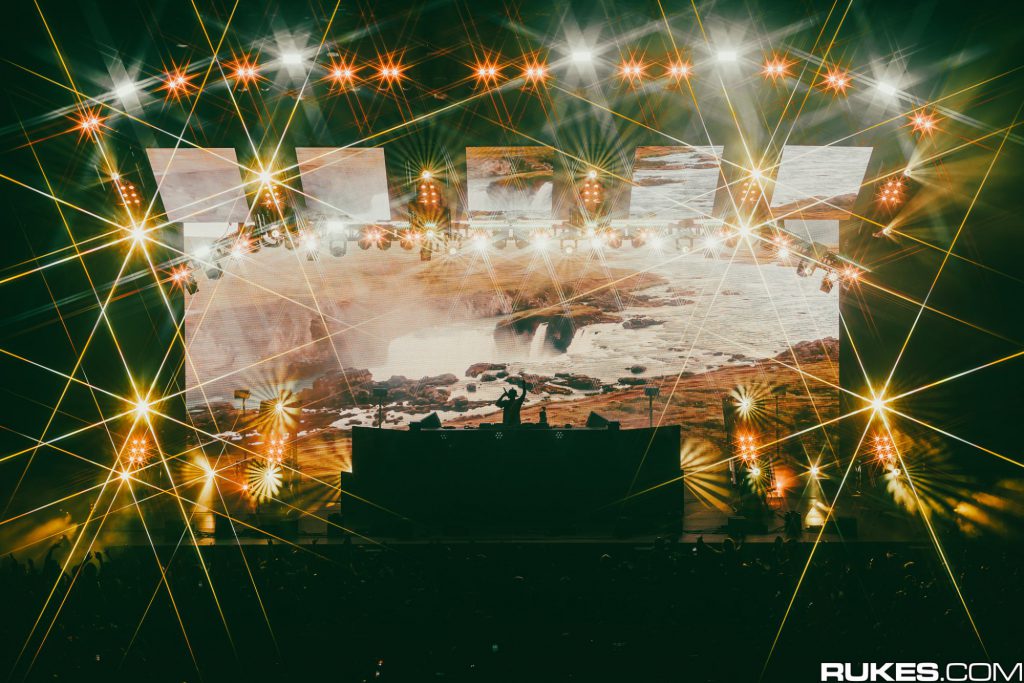 Perhaps the most impressive part of the night was the production itself.
I had never seen so much pyro inside Bill Graham as flames and sparks shot into the air. The visuals and lighting were so polished and clean. Even as ILLENIUM deviated from the planned set, his team was on it. I was stunned by how beautifully everything came together – the screens above the stage that extended the visuals, the lighting rigs, and of course the lasers. It was one of the best productions I've seen in a while.
ILLENIUM filled his set with beloved tracks from his previous albums and ended the night with an uplifting outro as confetti rained down on the crowd. He graced the stage for "Fractures" as his encore. Despite having felt some disillusionment around crowds and being an ILLENIUM fan in general, seeing this set brought the magic back and re-ignited my love for his music, being present and letting those emotions wash over me.
---
Follow ILLENIUM on Social Media:
Website | Facebook | Twitter | Instagram | SoundCloud | YouTube | Twitch