LICK creates a roller coaster of sounds for listeners by venturing out from the norm with his newest album, BEYOND THE VOID.
---
Known for his dark and mystifying midtempo, LICK is an artist that demands to be heard. This rising DJ and producer has grown to be loved far and wide, especially after capturing many with his album DARK VIBE ORDER which was dripping with his captivating, hypnotic sounds. With releases on major labels such as Deadbeats and Subsidia, along with appearances at festivals including Electric Forest and HARD Summer, he's only further cemented his place in the scene. Now, the beloved artist returns to ALT:Vision with a new album to showcase his creative capabilities, BEYOND THE VOID.
BEYOND THE VOID features 10 tracks that see LICK take listeners on an adventure, exploring other genres and showing off a new side of him we didn't know we needed. But solo tracks wasn't all that was in the cards for him on this album, as he also collaborated with fellow producers to help with the completion of some tracks, including Calivania on "IN THE DARK," Dia Frampton on "PART OF ME," and SHSTR for "FADE."
Some standout tracks on the album that really captures the dynamic nature that LICK brings to speakers include "ASTRAL," which brought the highly desired drum and bass to satisfy our needs. While short, it acts as the perfect intro with its synths and bouncy elements. Another outstanding tune is "MEMORIES," which brings some wave into the mix. Even without any vocals, the song makes listeners feel a shift in mood as if going through an emotional experience fully created by LICK. The percussion carries them through this nostalgic experience, with the drop finally creating what feels like the resolution of peace of mind.
A nice surprise sprinkled into the album is "ESCAPE." This one begins with a melodic beat and smooth vocals that lead to the buildup. The soothing vocals are sure to lure you in with the promise of an escape before catching you by surprise with an intense switch-up. It's exactly what the song needed, especially with the second drop giving everyone a dose of harder beats to keep them on their toes.
Then, the journey of an album comes to a close with "CRACKS." LICK and Slowpalace created quite a track to bring closure as they bring forth a majestic buildup, seducing vocals, and plenty of euphoric elements as well. This track builds up the intensity before finally breaking free with a heavy trap drop that will allow listeners to let go and fall through the cracks themselves.
BEYOND THE VOID was well worth the wait. While LICK first blew minds with the dark midtempo, he's now ventured out to show off his other skills yet still maintains his heavily emotion-filled sounds. Check out this album on Spotify or your preferred platform and let us know which tune you loved the most in the comments.
Stream LICK – Beyond The Void on Spotify:
---
LICK – Beyond The Void – Tracklist:
Astral
Eliminate
Etak
Memories
In The Dark with Calivania
Part Of Me with Dia Frampton
Escape with Nytrix
Purge with Holly
Fade with SHSTR
Cracks with Slowpalace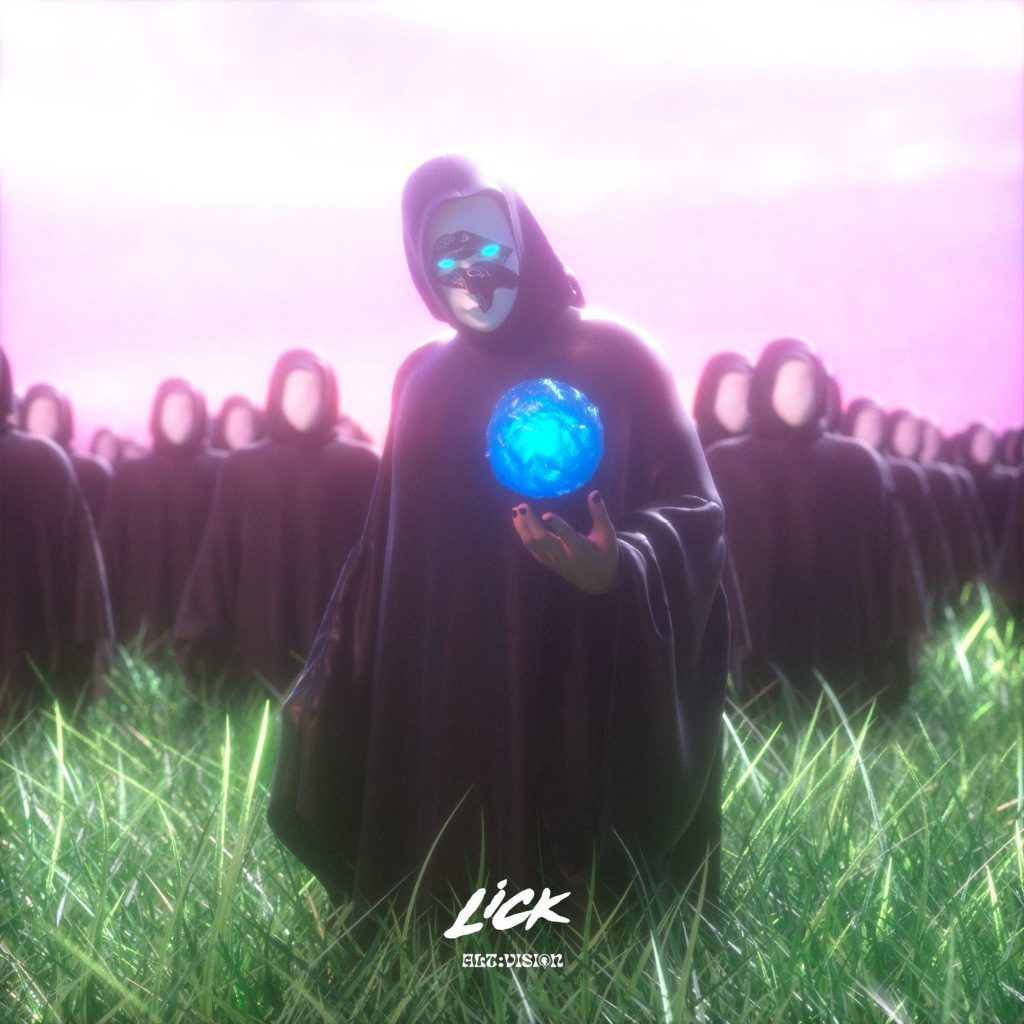 ---
Connect with LICK on Social Media:
Facebook | Twitter | Instagram | SoundCloud | YouTube