A sold-out edition of Audiotistic Bay Area has proven once again that the dance music community in NorCal is very much alive.
---
Since landing in the Bay Area a few years ago, Insomniac's Audiotistic has continued to morph into a behemoth of its own. Past editions featured the brand's signature blend of dance music and hip-hop on stacked lineups, and this year's edition continued that trend with two days of major names coming to the area as well.
'In fact, in the days leading up to Audiotistic Bay Area this year, it was clear that supply and demand was in full force. With many members of the Bay Area EDM community clearly experiencing FOMO or making a last-minute decision to attend, secondhand ticket prices skyrocketed in the week leading up to the festival. Social media was flooded with people looking for tickets and scalpers were charging up to double the cost, all of which made me fully aware that the weekend was going to be packed with people.
Although Mountain View's Shoreline Amphitheater has been hosting events since 1986, it seems as if they are never adequately prepared to handle the thousands of attendees that frequent the venue. With only two lanes of traffic in each direction, it's just a complete mess trying to get to the parking lots. The only way to truly avoid the neverending dirt lot of despair is to park off-site, which is what I did on both days. The walk itself takes about 20 minutes, but that's well worth it to save from the stress of the traffic getting in.
Everyone's spirits were high upon arrival as we were herded through a series of gates for will-call, ID checks, ticket scanning, and security.
Lines moved fairly fast, which was both surprising and great considering that the festival was sold out, and it seemed as if the RFID wristbands helped that process along. The wristbands also helped cut down on scammers who sell fake tickets to unsuspecting ravers, which is a fairly big problem for the scene as a whole.
True to past editions of Audiotistic Bay Area, the production elements at the festival were fairly simple.
With only two stages, there wasn't a whole lot to do or see with more focus being placed on the artists who were playing the festival. Interestingly enough, this year's stages reminded me of previous HARD Summer and DOTD stage designs in being no-frills – just a series of LED panels, lasers, pyro, and a few banners for branding purposes. Sound-wise it was on-par with any other Insomniac hosted event, which is always a treat considering the massive lineup for both days.
On the first day of the festival, I was able to get a solid dose of bass music from artists like Eprom, Rusko, and Svdden Death.
Although Eprom wasn't initially on my must-see artists at Audiotistic, I am grateful that I was able to catch his set. His sound is unique and has a very distinct style to it that sounds like glitching robots. Eprom's set kinda reminded me of the episode of Spongebob, where Mr. Krabs asks "Could Play That Song Again?" and makes a series of beep beep boop bop.
Then again it could have just been the fact that I was standing right behind that totem. Either way, Eprom continues to tear up the West-Coast bass scene and you should watch out for future collabs with the likes of G Jones like this one that just dropped.
Other notable mentions, go to Gammer and Kayzo, whose high energy sets got the crowd wild and incited a few singalongs. Also can't forget local hero, Svdden Death who seamlessly mixed multiple tracks to create one heavy as hell set.
 

View this post on Instagram

 
Throwing it back was a classic set from Rusko, who continued to prove he's one of the best.
Hearing Rusko play "Woo Boost" again brought back memories from when I was freshly eighteen and going to local shows in San Jose and San Francisco. After Auditotistic Bay Area this year, Rusko solidified himself in my heart as one of my favorite bass artists.
Closing out the night was none other than Frequency 2.2's hosts Zeds Dead (Dead Beats) who played a number of fan favorites such as "You Know" with Oliver Heldens as well as their newest track "Lift You Up" with Delta Heavy. Their set was the perfect way to end the night, and while the entire day was a success, the beats from the second day were already beginning to call my name.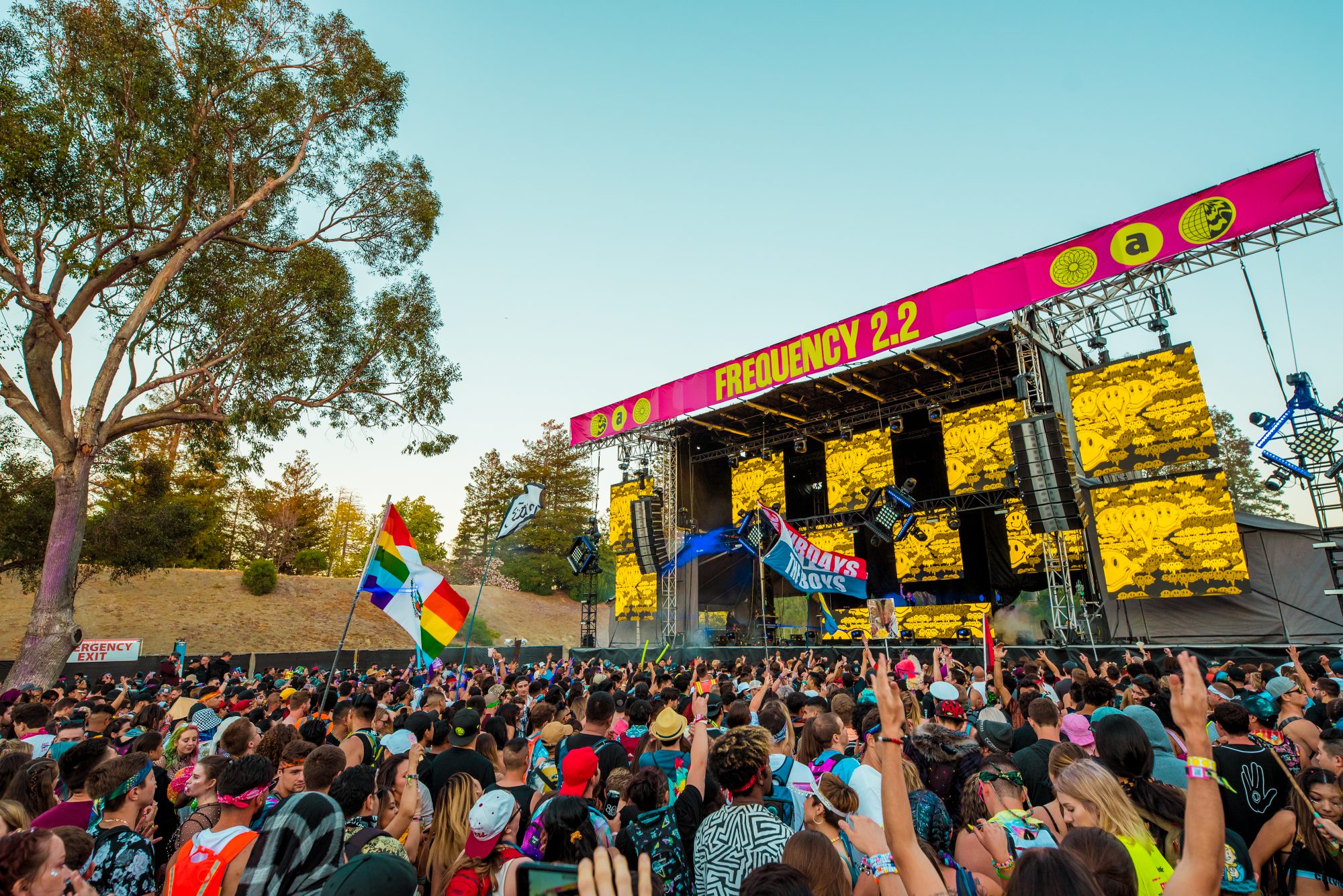 As an avid house fan, the second day promised sets from a few of my favorite Dirtybirds – Claude VonStroke, Will Clarke, and Dateless B2B Lucati.
With so many artists from the powerhouse label, it practically became a Dirtybird BBQ/Quarterly reunion full of friends from the label. Everywhere I turned I saw my fellow birds moving and grooving to funky tech-house tunes and the string of sets definitely got me dancing the day away the entire time. This lineup also got me extra excited for the upcoming edition of Dirtybird Campout in October, and I'm already counting down the days until I reunite with the rest of the flock there.
Other notable mentions from the second day go to Chris Lorenzo, Solardo, CamelPhat, and of course Chris Lake. I can't help, but hop around to "Operator" and the sets that Chris Lake continues to throw down wherever he plays are stacked with floor fillers that really hit the spot.
All in all, this year's edition of Audiotistic Bay Area was one of the best experiences that has hit NorCal as of late.
Audiotistic achieved their goal of bringing a diverse, stacked lineup to the area and it really hit the spot for a mid-summer festival in the Bay Area. While a venue that knows how to properly handle the influx of traffic would be preferred in the future, I think that overall they did a fantastic job at bringing ravers from the area together for two days of dancing. I can't wait to see what the next edition of Audiotistic Bay Area brings to the table!
---
Connect with Audiotistic on Social Media: