Los Angeles-based artist 28mm offers up sweeping soundscapes on his latest body of work, the three-track Lapse EP.
---
One of the artists in Southern California who continues to put some of the best tracks in the realm of progressive and melodic house and techno on full display is 28mm. Over the past few years, he's dropped some truly fantastic tunes on labels including Emercive Recordings, Understated Recordings, PRGRSSN, and Graydient, all of which have pushed the boundaries of his own storytelling abilities.
Now, after releasing an absolute summer jam in the form of "Air" with Julian Gray and Forts, as well as tunes like "Always" and "Dove Song" with Bianca Varela, 28mm has returned with his latest EP, Lapse. Out now on Understated @ Nite, the newly minted sub-label of Understated Recordings that's focused on melodic techno, this three-track offering will help guide any underground lover to a bliss-like state.
Taking to social media after its release, 28mm said that Lapse is "probably my favorite work I've done this year. I wanted to make an EP that reflected the feeling of energy and adrenaline. 3 club-ready records that are sure to get the floor moving." And after listening to Lapse, it's clear that he succeeded in that mission. "Clarity" leads the charge with lighter, airy elements before the energy begins to swell to keep everyone rolling into the depths of this new world of 28mm's creation.
"Lapse" carries off right where the lead track left off with an immersive soundscape filled with chopped vocal elements, punchy kicks, and spacey sounds to add ambiance. Then, 28mm delivers the finishing blow with some truly serene sounds on "Oversoul." This tune builds in a trance-like manner that will have you floating in the air before landing directly on a packed dancefloor during its breathtaking drop. It's a tune that's the perfect fit for any late-night adventure as you make your way to a desert party to groove out under the stars, give this one a spin, you won't regret it.
Listen to Lapse on Spotify or your preferred platform, and let us know which of these tunes from 28mm you love the most in the comments!
Stream 28mm – Lapse on Spotify:
---
28mm – Lapse EP – Tracklist:
Clarity
Lapse
Oversoul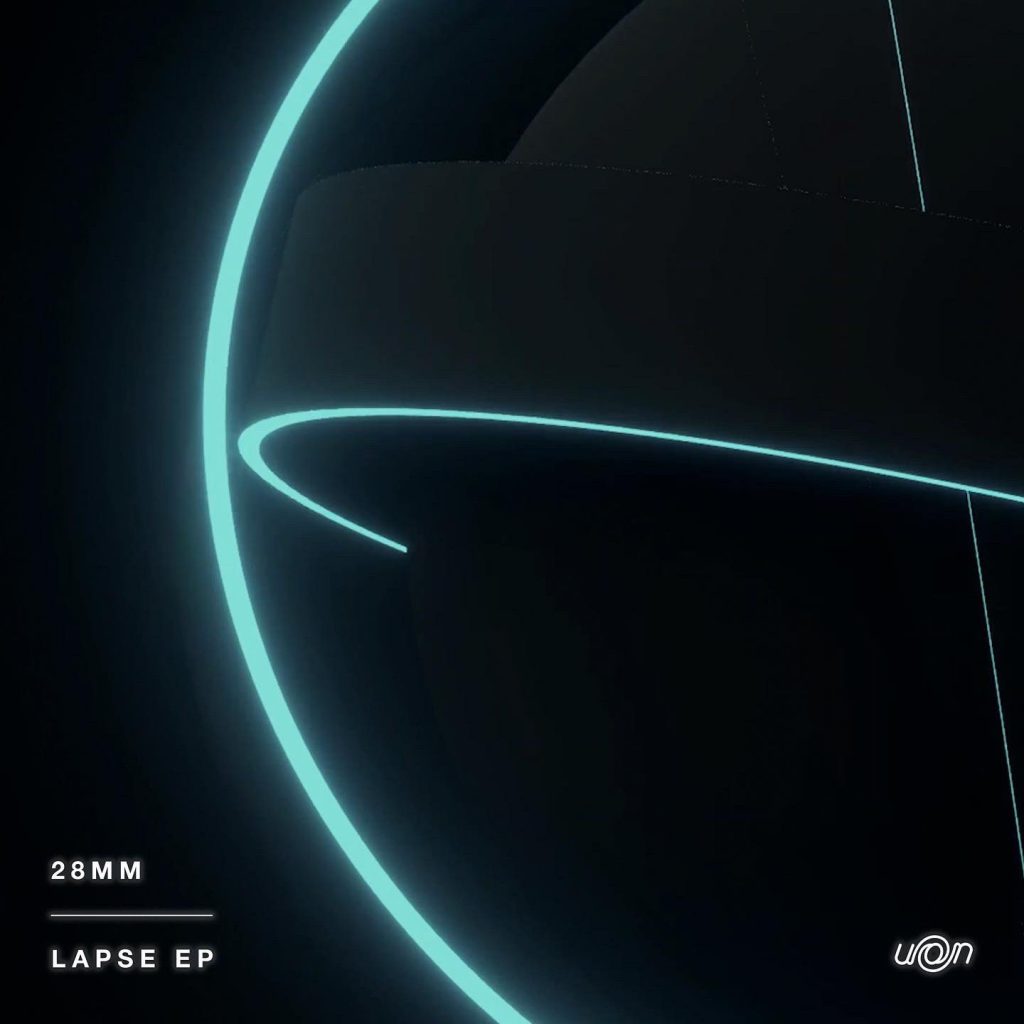 ---
Connect with 28mm on Social Media:
Facebook | Twitter | Instagram | SoundCloud | Spotify