Rising West Coast sensation 28mm continues to prove that he makes magic in the studio with the release of three-track EP, Ultraviolet!
---
If you're someone who loves the sounds of progressive house and melodic techno then there's no doubt that 28mm is an artist who should be on your radar. This Los Angeles-based producer has been climbing the ranks of the scene over the past few years with appearances on labels like Astralwerks and Understated, and now he's landed a debut release on Le Youth's fresh imprint, PRGRSSN.
Dubbed Ultraviolet, this three-track EP puts the skills that 28mm has in the studio on full display as it immerses listeners in stunning soundscapes that will leave them feeling warm inside. Kicking off the release is the title track that features a beat perfectly produced for those lazy days spent basking in the sun. Accentuated by its vocal hooks and a bassline that will leave anyone hypnotized, it's a tune that will have you coming back for a repeat listen.
"Blackbird" arrives next with its warped melody that runs through your mind and takes you on a trip that should only end with a flurry of feet moving on a dancefloor. Whether that's a real dancefloor or one that's imaginary is up to your own desire, but the energy in this tune is undeniable. Finally, 28mm puts a bow on the release with "Never-ending," a personal favorite that features impactful vocals and a driving bassline that will make you wish that this song will… well… never end.
Listen to Ultraviolet on Spotify or your preferred platform, and let us know what you think of this fresh release from 28mm in the comments!
Stream 28mm – Ultraviolet on Spotify:
---
28mm – Ultraviolet – Tracklist:
Ultravoilet
Blackbird
Never-ending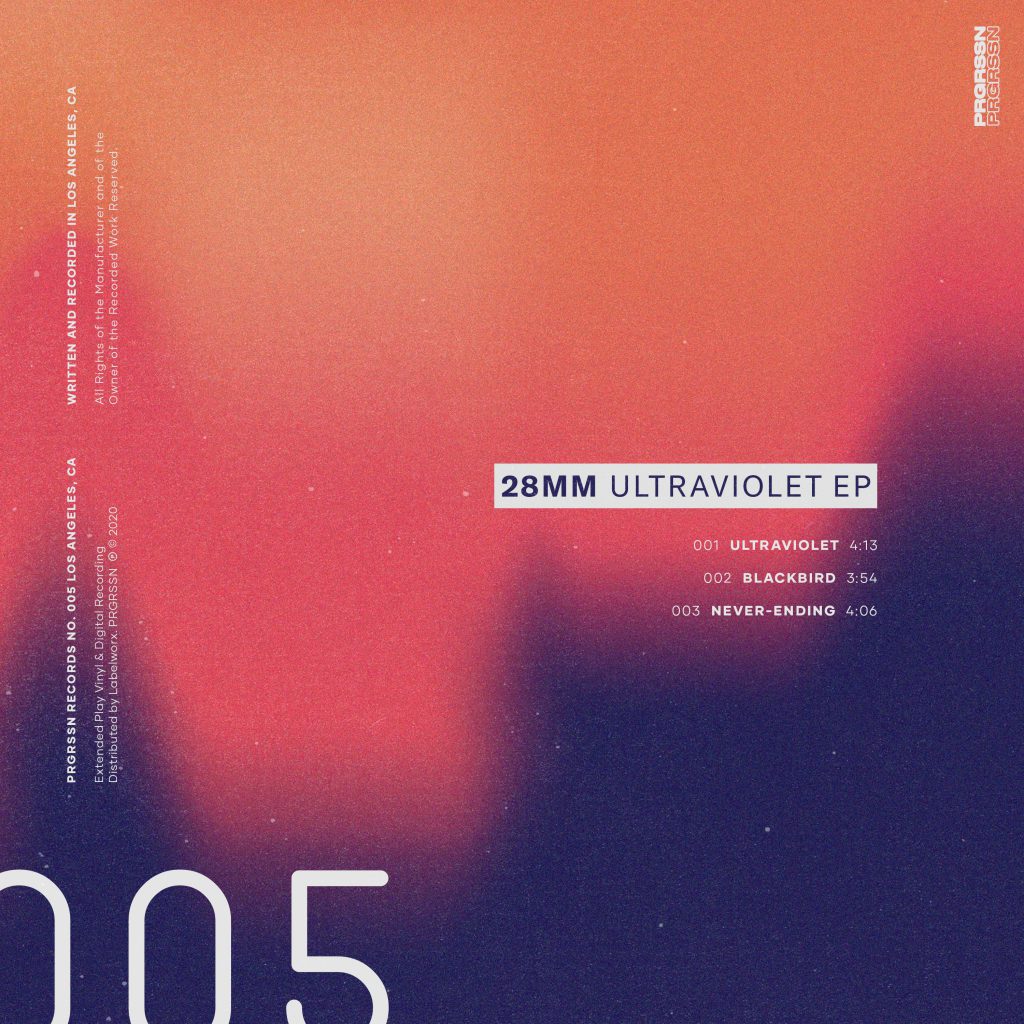 ---
Connect with 28mm on Social Media:
Facebook | Twitter | Instagram | SoundCloud | Spotify