Rising artist Floret Loret takes listeners on a deep dive through unique basslines and unique soundscapes on the four-track In Maroon EP.
---
There's no doubt that underground bass music has been booming this year, and among the slew of talented producers who have seen success in 2021 is Floret Loret. With releases on labels like Deadbeats, mau5trap, and Bassrush, his fresh sound has received well-deserved praise from producers and bass music fans alike. Additionally, he's taken the stage at some of the scene's most beloved festivals such as Okeechobee and Infrasound while also supporting artists such as Minnesota and Tsuruda to take fans on a trip into the depths of his sound. Now, he's setting course on a new journey with the release of the In Maroon EP.
Floret Loret's In Maroon EP gives a unique flavor to experimental bass music. The four tracks found within it act as a perfect follow-up to his recent Undulations EP and bring plenty of ambiance with a heavy dose of bass added in for good measure. When creating this release, Floret Loret surrounded himself with shades of red to further channel the mood and help paint the imagery of a deep red sea.
"Submerged" kicks off the project with a deep and eerie vibe fitting its name. Although it starts with an emotive buildup, this downtempo track leads into a melody that makes you feel like you're twirling through the waves with the bass. Coming in hot with a wonky change of pace is "Blackbox Jellyfish" which brings in some grimy bass as a solid change of pace.
The elements on "Blackbox Jellyfish" help set the tone for the third track, "FishHop," a single released ahead of the full EP that became an immediate favorite with its infectious, bouncy but still heavy beat. It's the kind of bass tune you later find stuck in your head and can't help but move to when it plays. Then, Floret Loret wraps up the EP with a tune that shows off his style and range, "Depths." This track is both dark and beautiful as the deep basslines lead into the midsection that turns ambient, beautiful, and uplifting.
In Maroon not only showcases Floret Loret's range with sounds bass enthusiasts are sure to love, but it is also thoughtfully and emotionally crafted. As he continues to push boundaries in his music, the color-association concept, or experiment, in this project can't go without praise. It really goes to show his dedication to the craft and the lengths he will go to express his emotions through his music. Whether you crave wonkier bass music or have a soft spot for downtempo, you're sure to hear and love both on this project.
Listen to In Maroon on Spotify or your preferred platform, and let us know what you think of this release in the comments!
Stream Floret Loret – In Maroon EP on Spotify:
---
Floret Loret – In Maroon EP – Tracklist:
Submerged
Blackbox Jellyfish
FishHop
Depths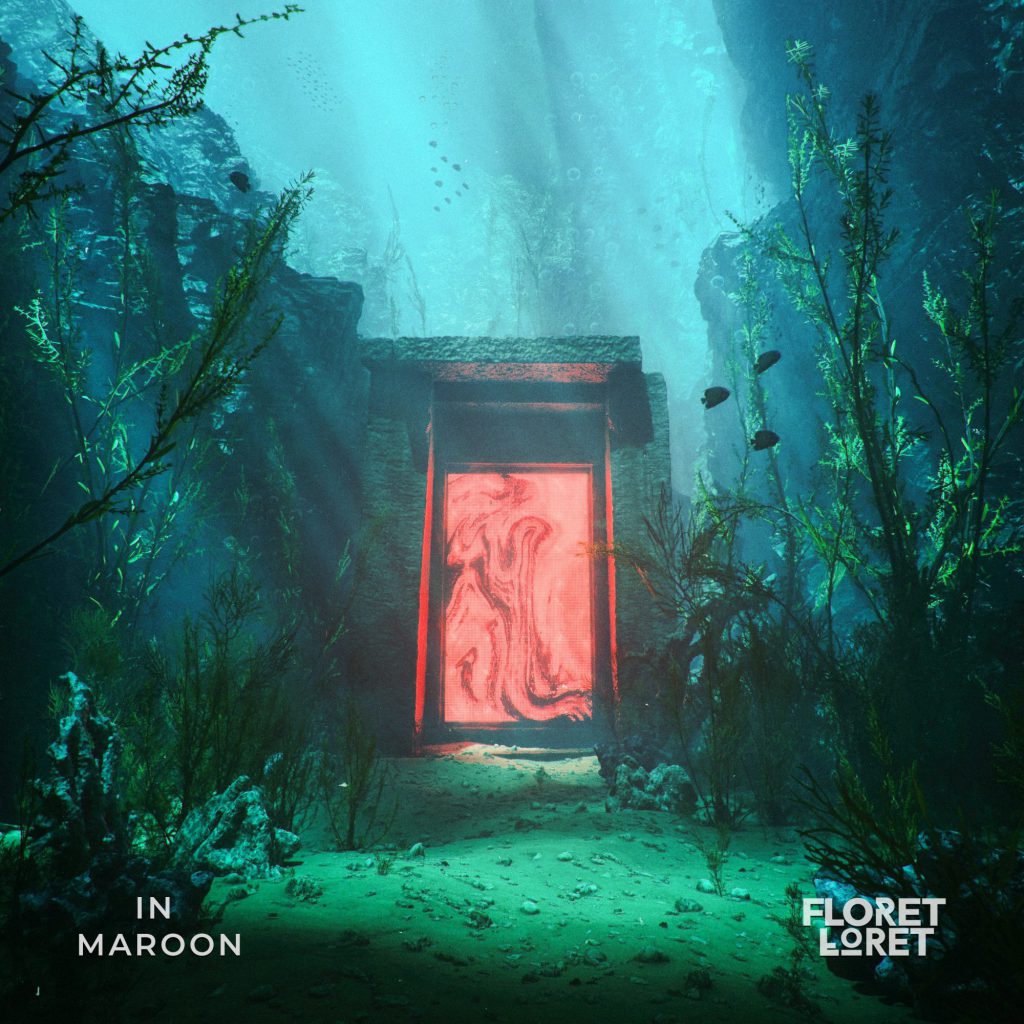 ---
Follow Floret Loret on Social Media:
Facebook | Twitter | Instagram | SoundCloud