On his latest EP, Cloak & Dagger, heavy bass producer Bainbridge tests the limits of our psyches with a torrent of mind-bending bass.
---
Few bass artists have had as rapid and as fruitful a career development as Bainbridge. In the short time that he has officially been releasing under the alias, his unique, grimy sound has landed him on major labels like Disciple, as well as the beloved Subsidia Night: Vol. 2 compilation. In 2020, his track "Skull Busta" landed on the DSV Audio 'Rebirth' compilation, of which 50% of proceeds were donated to the mental health charity SANE. Though his career is still in its early days, the producer has already begun to rack up a hefty list of feats.
With a sound as massive as his, it's only right that his heaviest releases find a permanent home on the heavy bass faction of Disciple Recordings, Disciple Round Table. After making several appearances on the label with his Crusade and Genesis EPs, to name a couple, the producer has officially been signed to the imprint's roster. His secured place on the label leaves no doubt that we can expect many more heavy hitters from him, and his latest EP Cloak & Dagger is Exhibit A.
The term 'cloak and dagger' immediately makes an association with mystery and espionage, and these themes are woven seamlessly into the producer's latest EP. "Into the Ether" beckons us into the EP's madness with an ominous build-up and an eerie voice whispering into our ears – "this is a call to all the immortals under the stars." The unsettling vocals and foreboding build-up snowball into pure sinister chaos before exploding into a frenzy of chunky bass and ruthless snares. The EP's title track, "Cloak & Dagger," follows up the intro and maintains the energy with a splurge of heavy riddim layered under a complex stack of blips and glitches.
The darkness intensifies as we get deeper into the EP, eventually luring us into a place of occult-like villainy on "The Ritual." While the EP's other tracks put emphasis on high-pitched chirps and dynamic production, the tune resides in low frequencies and begs to be blasted through a subwoofer. Riddled through the track are maniacal laughs and more spooky vocals to keep you looking over your shoulder. The evil finally culminates on the EP's closing track "Legion," which sees Bainbridge's wicked sound design reaching its ultimate climax in a whirlwind of head-spinning bass.
Get in on the madness by tuning in to the Cloak & Dagger EP on Spotify below or your preferred streaming platform, let us know your favorite track in the comments, and keep a lookout for the next to come from Bainbridge!
Stream Bainbridge – Cloak & Dagger EP on Spotify:
---
Bainbridge – Cloak & Dagger EP – Tracklist:
Into the Ether
Cloak & Dagger
The Ritual
Legion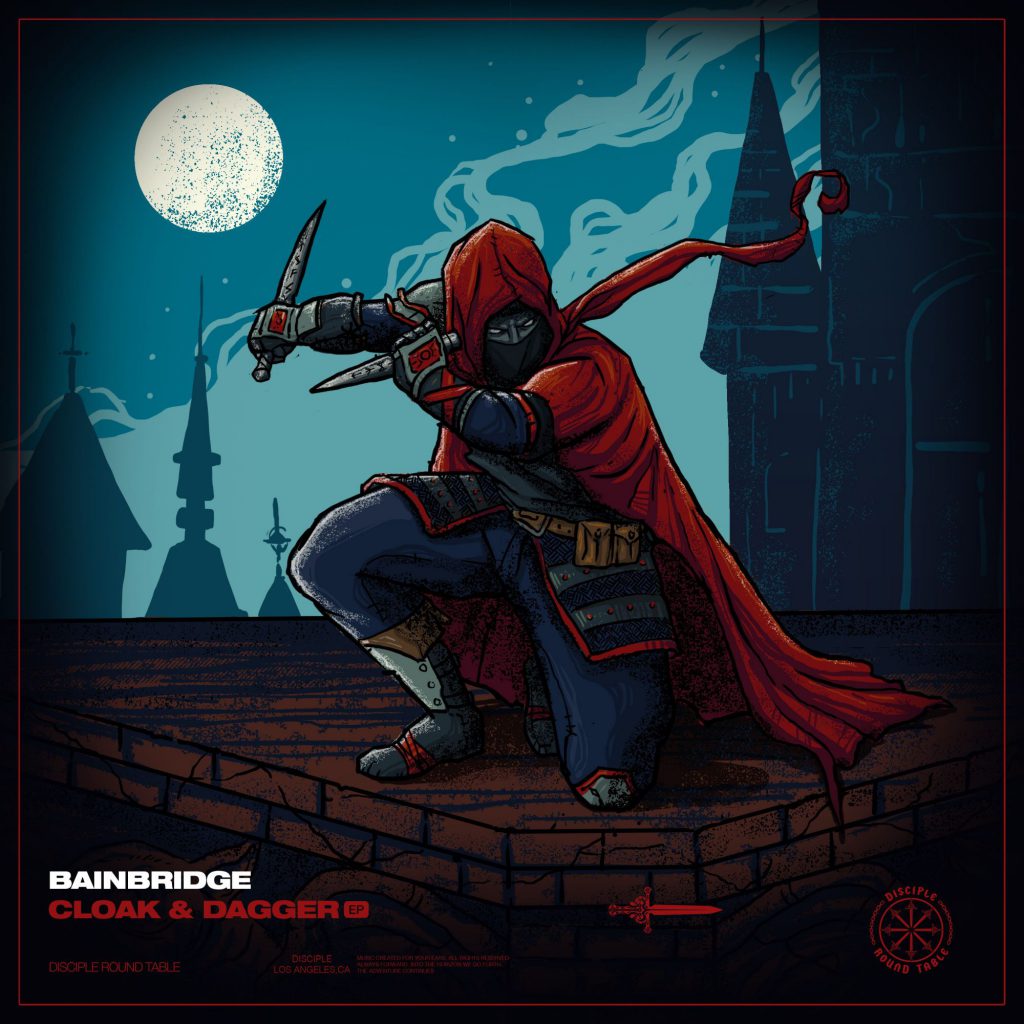 ---
Follow Bainbridge on Social Media:
Facebook | Twitter | Instagram | SoundCloud | Spotify