UK-based label DSV Audio will donate 50% of profits from their new compilation Rebirth to help further support mental health charity SANE.
---
What's better than bass music? Supporting initiatives that promote mental health awareness and donate funds to the movement. What happens when you mix these two things together? You get Rebirth, the dynamic new compilation from DSV Audio. This independent, family-run label is home to some of bass music's rising stars including artists like Jiqui, Detrace, and Dirtysnatcha, all of whom appear on their newest release.
Prepare to be reborn into a rail-breaker, because Rebirth features a mix of heavy bass that is high in energy – and low in mercy. Every track off this compilation brings something new to the table, each with a unique magnitude of ferocity that plays its own role in the high-powered collection of headbanging tunes.
Detrace, a returning name to DSV, starts us off with his gloriously nasty "Get Out." The track features a verse from grime artist NJ, also featured on "Wounded," that provides the perfect pairing to the heavy bass distortion that roars through the track. Bainbridge follows up with the mind-splitting "Skull Busta" that is sure to be heard in future sets by the likes of Excision. Matt Doe and Jiqui join forces on "Doequi," whose experimental glitchiness designates the track one of the highlights of Rebirth.
SpaceYeti and Yoxide showcase utter relentlessness with "Burning Chrome" and "Program Terminated" while Nyptane brings us into the second half of the compilation with "Reckless," which lives up to its name with its dirty drops. "Fakes" finds PR1ME incorporating aspects of hardstyle while DirtySnatcha's "Take You Higher" features an upbeat house-y drop that switches up the heavy vibe. As a whole, this compilation is a force to be reckoned with – all the better that it ultimately lends itself toward a meaningful cause.
Keep in mind while you're listening to this assortment of ragers that not only are you supporting up-and-coming talent, but also actively contributing to a movement that aims to implement structural change surrounding mental health in the bass music industry. DSV will donate 50% of profits from Rebirth to UK mental health charity SANE through JustGiving. Nothing promotes a positive mental state more than doing your part to spread awareness while immersing yourself in some heavy dubstep.
Show your support by checking out Rebirth on Spotify below or by streaming it on your favorite platform!
Stream DSV Audio – Rebirth on Spotify:
---
DSV Audio – Rebirth – Tracklist:
Detrace, NJ – Get Out
Bainbridge – Skull Busta
High Zombie, SHARPS – Contention
MATT DOE, Jiqui – Doequi
SpaceYeti – Burning Chrome
Yoxide – Program Terminated
Nyptane – Reckless
PR1ME – Fakes
Misfit – Armageddon
Case Closed, PERSES, NJ – Wounded
DirtySnatcha – Take You Higher
Spacesuit – Stimulants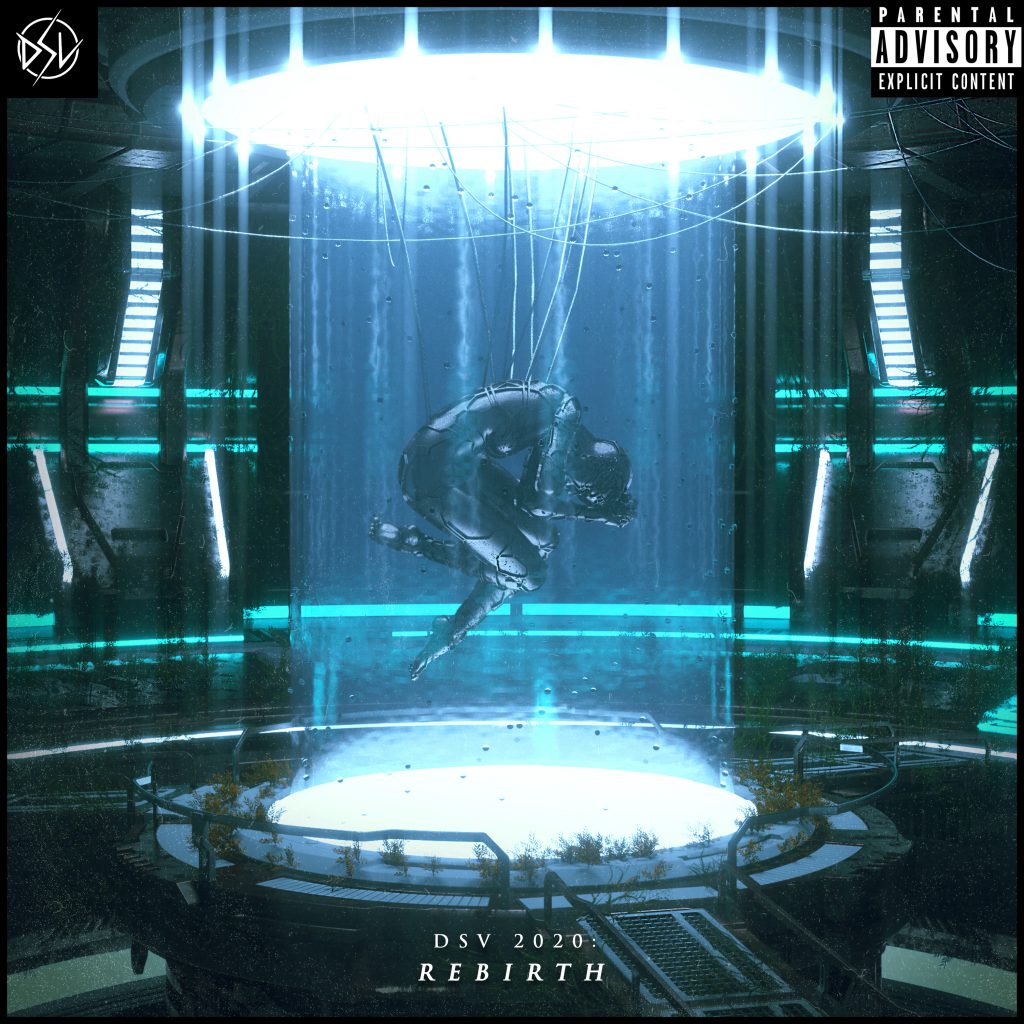 ---
Connect with DSV Audio on Social Media:
Website | Facebook | Twitter | Instagram | SoundCloud