HelaSex reappears on Disciple Round Table with their sophomore EP Trinity, the largest and loudest release yet from the duo!
---
Australian dubstep artists HELA and CyberSex united to become HelaSex and haven't looked back since. Before the new project was born, the two artists churned out a number of incendiary tracks – but when the dubstep scene's new favorite couple merged their projects they became an unstoppable force in the bass universe. Their debut EP, Couple Goals, landed on Disciple Round Table and put their tranquil melodies that effortlessly intertwine with aggressive thrashes of brutal bass on display.
Now HelaSex returns to Disciple Round Table with Trinity, a four-track rollercoaster ride through blistering soundscapes and metal shrapnel bass thwomps. Though it is only their second release with the Disciple imprint, this offering of bass tunes leaves no survivors with each deliciously vicious soundscape they create, making this EP their most rambunctious release yet.
Lulling its listeners with uplifting harmonies before yanking them into a heavy dubstep bloodbath, Trinity is a wild display of HelaSex's sonic versatility from start to finish. And for fans of the melodic and heavy infusion, it might just be one of the more memorable releases that have surfaced so far in 2021.
If you've never heard of HelaSex before, this EP is the perfect introduction. So listen to it below or on your favorite platform and read on for a closer look at each track!
Stream HelaSex – Trinity EP on Spotify:
---
Trinity kicks off with "Patience," a fiery fusion of heartfelt chords and punchy bass.
Whimsical vocals swim in and out of each emotional plucking of strings before dissolving into halted pops of guttural bass. "Patience" builds in sonic complexity with each passing second, toeing the lines of melodic dubstep and searing mayhem. Blending deep growls of bass with uplifting harmonies, this tune will keep you guessing until the very end. Whether you want to cry, headbang, or do both, I'm certain that this track will be a favorite from the EP for anyone who listens.
Up next is "Happy Place," but don't let the seemingly innocent name fool you. Introduced by delicate chimes and peaceful vocalization, the tune takes a hard dive into a cataclysmic abyss of heavy dubstep. Tucked between each annihilating squelch is a harmonic vocal clip, allowing the listener a split second to catch their breath before being thrashed around once more. "Hoodiehoo" follows with ravenous fervor, melting mechanical blips with a rapid-fire of relentless, pounding bass kicks. A brief euphoric interlude cuts back to the diabolical slew of screech and resounding bass, likening this tune to a menacing robotic beast on a rampage.
"Binko" rounds out Trinity with an introduction of lighthearted chimes before diving into a frighteningly large explosion of angry dubstep. Each metallic shriek is backed by ferocious howls of bass that somehow manage to grow in infernal intensity. If you're a fan of MARAUDA's distinct style, "Binko" is undoubtedly the track for you.
Though HelaSex is somewhat of a new project, Trinity proves this dubstep duo is here to shake up the scene and make some waves. Strapped with complex sound design and the ability to meld serene harmonies with devastating thrashes of belligerent dubstep, HelaSex certainly has our attention. If this EP is just a taste of what these two have in store for 2021, we're simultaneously excited and frightened for whatever else is up their sleeves, but we do know one thing – we'll be listening every step of the way.
---
HelaSex – Trinity EP – Tracklist:
Patience
Happy Place
Hoodiehoo
Binko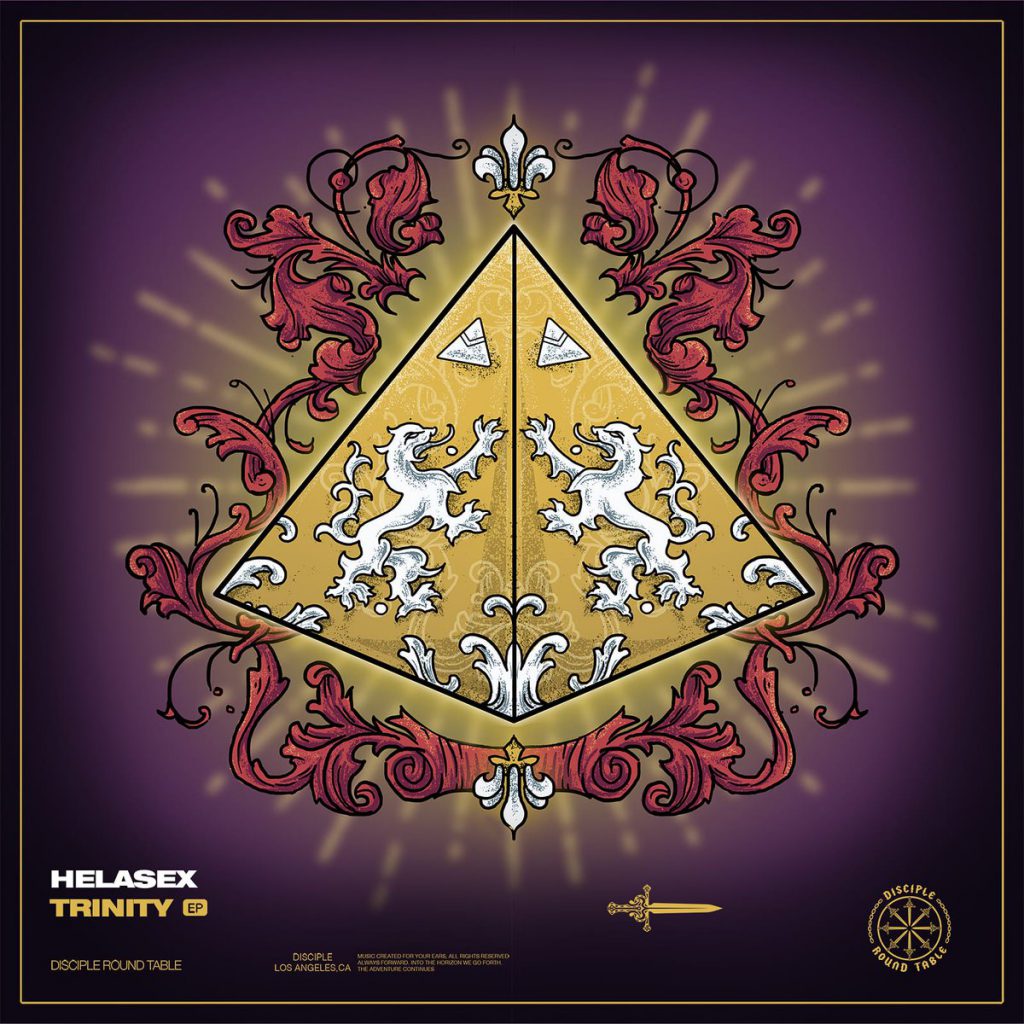 ---
Follow HelaSex on Social Media:
Website | Facebook | Twitter | Instagram | SoundCloud