Anden reflect on recent darkness and moments of inspiration to bring us their debut album, Youth Is Wasted On The Young.
---
When we spoke to Anden just over two years ago, brothers Pete and Tom were reflecting on a breakout year and exciting plans still ahead. While the pandemic thwarted live shows, tours, and festivals, it did not stop the duo from pushing forward. In some ways, the pandemic became an inspiring time for Anden. They kept the new music coming, continually connected with fans through very intimate livestreams, and shared photos and stories of their personal travel around the US, seeking wilderness solitude to decompress and focus.
The culmination of the past year has now arrived in Youth Is Wasted On The Young, Anden's debut album and the first full artist album released on Yotto's Odd One Out imprint. The label boss has become a huge influence for the duo, and the feeling is mutual with Yotto saying, "I'm proud to have them on Odd One Out, I'm very happy to share this album with everyone, and I hope you like it as much as I do. I can't wait to see where these guys take their music in the future."
While deeper, darker, melancholy undertones are common throughout their tracks, some lean into that darkness while others create a beautiful tension with uplifting melodies and vocals. Then there are the various elements of spoken word, unexpected shifts and breaks, and driving rhythms that work perfectly to keep the club bouncing. On Youth Is Wasted On The Young they added even more layers of complexity to each single. Ultimately, it's an album of eight songs, each representing a single moment, but strung together to tell an even more robust story.
Stream Youth Is Wasted On The Young on Spotify or find it on your favorite platform, and be sure to read on for a deeper dive into its tracks!
Stream Anden – Youth Is Wasted On The Young on Spotify:
---
Kicking off the album is its title track, and be warned, because this one will burrow into your brain.
Opening with a deep and dark vibe that is classic for Anden, "Youth Is Wasted On The Young" doesn't take long for the vocals to join in and anchor us in darkness. While the vocals are light and wispy, the theme is anything but. The track is melancholic but driven and takes the listener almost into a dream state where doubts and dreams live side by side. In the middle of the track, single synth chords reverberate lightly in a haunting fashion. It's somehow eerie and hopeful simultaneously – making it the perfect sound for a dark warehouse as the final hour of a rave is pushing towards the sunrise.
"Know You, No You" carries on the theme of the title track: rich, dark tones, wispy vocals, single synth notes with more reverb. The underlying rhythms on this track begin to grow and take over as the track progresses. It feels as though there's a purpose in this one to lift the listener up from the initial darkness into a place of light. The track follows a lot of the soundscape from the previous song, but is no less unique as a result.
If the first two tracks put us in a dream state, "Reality" is here to ground us soundly back on this third rock from the sun.
As the first two tracks presented some melody by way of beautiful but starkly isolated synths, "Reality" brings a more traditional and integrated sound. It also brings a menagerie of words that rhyme with "reality" each presented via individual spoken word. The result is that the music and lyrics are taking the listener on two different emotional journies that seem to connect conscious and subconscious thought. The beat for "Reality" itself is smooth, steady, and induces physical movement. In contrast, the words induce deeper thoughts where some are connected to the music and some are layered above or below.
The previously released and quite popular track "Grouplove" is a direct collaboration with Yotto and has a beautiful feel to it. The track presents a luscious and rich soundscape that retains the dark Anden undertones while layering in some of Yotto's playfulness. As the tune builds, a vocal section is introduced in the middle of the track that is somewhat unexpected, but does a great job shifting focus, if only for a moment.
And this is where someone said, "OK, let's get weird!"
"Chemical" is something very different for Anden. OK, maybe it's not that weird, but it is really unique within the Anden canon. It definitely became my favorite dance track on the album, it's deeply layered and emotive with SOHMI putting the heat on top through her lovely sound. As mentioned earlier, this is another example of Anden putting forth something that isn't easily broken down and categorized while still having a clear thread to their overall style.
While "Chemical" is the most likely track on the album to get terrestrial radio play, "Science & Industry" would be the one getting radio time in the heavens. At the same time, the addition of Jimmy Carter's farewell address certainly brings this one back to Earth. Especially since the portion of that address included here speaks of the challenges we have as humans endangering the only planet we've got.
Despite focusing mostly on weapons and potentially destruction from them, it's clear that even 40 years ago we humans were well aware of the negative impact we were having on our planet. And the rhythm of what sounds like synthesized steel drums creates a tension between the beautiful sound of this song and the message it conveys.
The final tracks return to some classic Anden style and tie up the album in a pretty bow.
"Wide Awake" dips its toe into the techno waters and I will say I'd love to see a little more of this from Anden productions in the future. They've thrown down some techno bangers with filthy transitions at live shows yet they've only teased us with that talent in their own productions.
Closing track "Room 101" harkens back to their Rewind EP earlier this year with a fresh take on some familiar melodies and vocals. This one was also a gift to Anjunafamily as Anden played an early version of the tune on the NY Anjunafamily weekly livestream. We all fell immediately in love with this track and having it officially released on this album is just perfect. It's also fitting that, as the last track, the refrain of "we haven't reached the end" reminds us that there is still so much more to come from Anden.
On the whole, this is such an intriguing album release and quite an ambitious debut from the duo!
Aside from my love of the tracks on this album, I'm thoroughly impressed that each one stands alone, and yet when listened to as an album, there's an even greater and cohesive story being told. Many artists struggle to create that first selection of songs that compile a complete album, hence releasing only singles or EPs. And fewer still release that album with a storyline that is greater than the sum of the tracks. Anden has accomplished both and it feels like they did it very naturally. I'm sure they faced challenges along the way, but the result is fully coherent and absolutely beautiful. I hope you enjoy this album as much as I have!
---
Anden – Youth Is Wasted On The Young – Tracklist:
Youth Is Wasted on the Young
Know You, No You
Reality
Grouplove with Yotto
Chemical with SOHMI
Science & Industry
Wide Awake
Room 101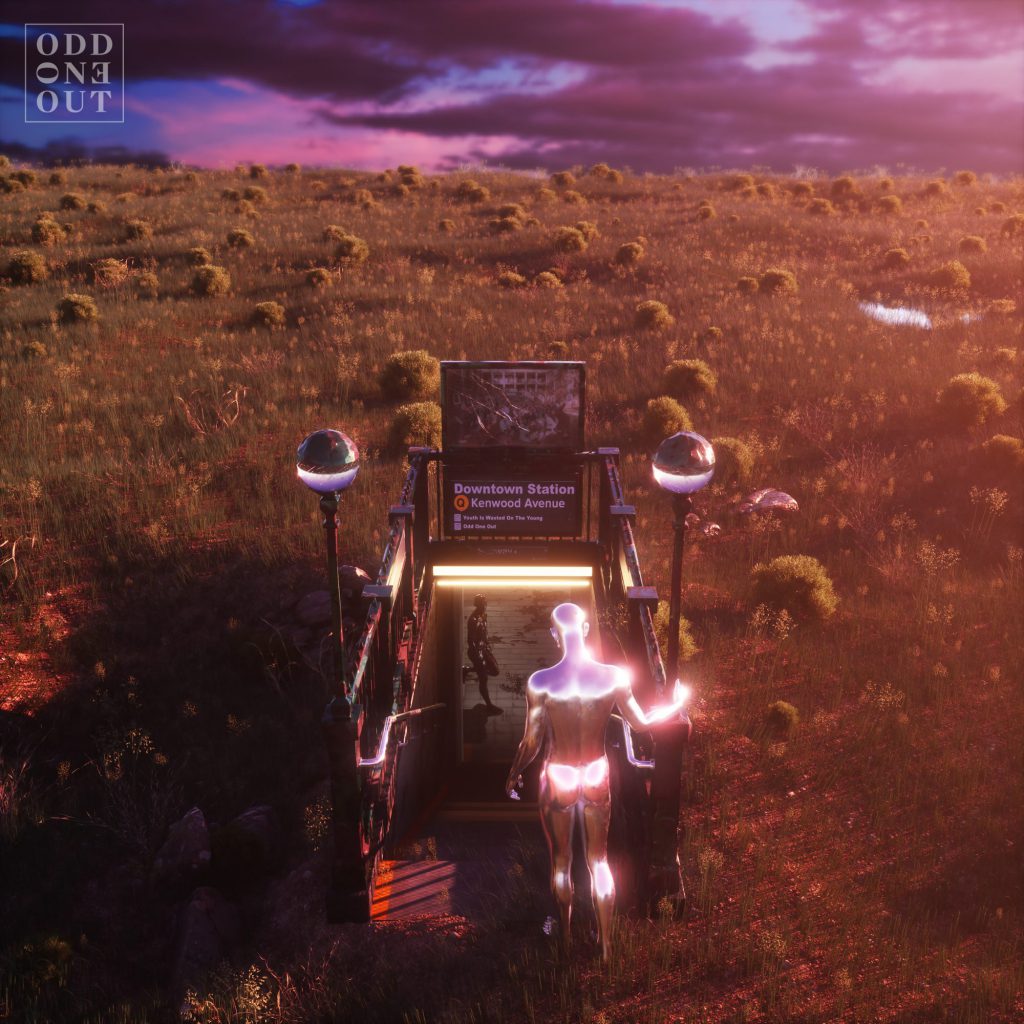 ---
Follow Anden on Social Media:
Website | Facebook | Twitter | Instagram | SoundCloud | Twitch