With a massive year in progress, Anden took some time to chat about their recent Sound Room Live pop-up on Governors Island and more!
---
By all accounts, 2019 has been the breakout year for Anden, and it isn't over yet. They've recorded for DIYNAMIC, Zerothree, and Anjunabeats, produced remixes for Diplo and Mark Knight, hosted radio shows like BBC Radio 1 and Anjunabeats Worldwide and performed live around the globe.
To cap off the outdoor season in NYC, they hosted their Sound Room Live pop-up on Governors Island which allowed more access to house music without the restrictions of a club. The music for the day focused on progressive house and Dezza even did a 10-minute remix of Fleetwood Mac classics that was unexpected and absolutely beautiful. Families, friends, and fans all flocked to the island, and other park-goers stumbled upon (or biked up to) the live music and stuck around for a while.
Looking to gain more insight into this dynamic duo and their Sound Room Live concept, we caught up with Anden at the show. Read on to learn all about their origins, what's still to come, and what makes New York such a special place to them!
Stream Anjunabeats Worldwide 639 with Anden on YouTube:
---
Thanks for chatting with us today Anden! Let's start from the beginning. You started your careers as hip-hop DJs but now reside in the realm of house and techno. What (or who) influenced you on this journey?
Tom: We were listening to commercial music in high school and then got involved with audio editing, video editing, and making mixtapes going into college. I got into dance music when I was living abroad in Australia. The music scene there was a lot more European, with a house music kind of tilt. I started DJ'ing house music while I was there and then fell in love with it. I introduced this to Pete when I got back and found it a lot more fun to DJ than hip-hop. It was still kind of foreign to me; it was new and interesting. And it just made me really excited to bring it back to share with other people.
Pete: When Tom introduced me to it, it didn't quite click for me right away. Maybe about a year later, I moved to Washington, DC and clubs there were doing electronic music. There I was able to actually experience a live show and then it started to make more sense to me. 
Over the past few years, you've gained support from some of the most renowned labels in the scene like DIYNAMIC, Zerothree, and Anjunabeats. As growing artists, what has it been like receiving so much love from these imprints?
P: It's really cool for us because we're, we're fans of the music, too. We love these labels, we like a lot of the music that they're putting out. So for us to be able to contribute to those labels is really exciting. I think the other thing is that all these artists who put out great music, they're real people, too. So some of our really good friends are people that we've met through music, through the labels. So it's cool to have the kind of personal connection to go along with the music as well.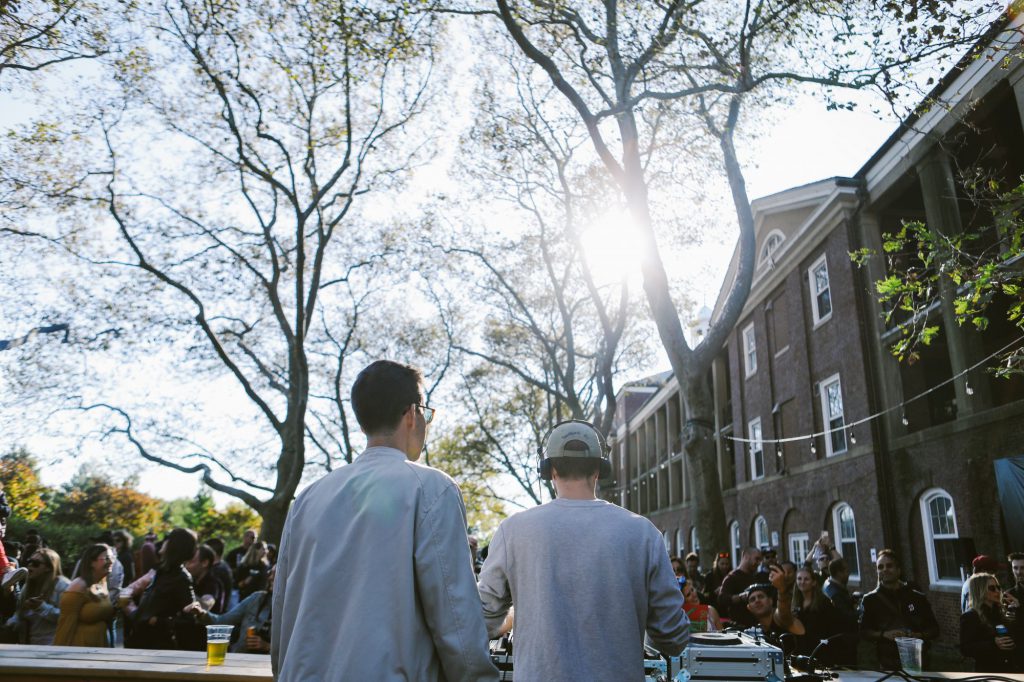 Most recently, you showed off your unique style with a remix of Diplo's track "Hold You Tight". How did that official remix come about and what was your process like to give it that true Anden feel?
T: Six years ago, I went to EDC Las Vegas with a couple of friends including a mutual friend who later became Diplo's tour manager. We stayed in touch and we stayed pretty close. Then Diplo put out this house record at the beginning of the year that included "Hold You Tight" and we thought it was quite a bit different than his normal sounds. Something a little bit more that we could see ourselves playing.
Coming out of Miami Music Week, we were like this would be a cool track to remix. So we reached out to him through his tour manager, Luke and they were down to have us try it out. It's been awesome because we've been playing it in almost every set over the last few months, and he has, too. It was just cool to kind of see that come to fruition. We reached out at the right time when they were thinking about getting remixes together and half the battle of the music industry is being in the right place at the right time. 
You've also had mixes get featured on notable shows like Anjunabeats Worldwide and Diplo & Friends. When you have a mix like this on the horizon is there a certain way you select tracks and is this any different than prep for your live sets?
T: I end up doing the majority of radio shows and creating mixes. I think about it in two different ways. If we're releasing on a label or a big commercial radio show, I want to put more Anden records into it to introduce people to our sound. If I'm doing something that's not as commercialized I kind of want to push our creative boundaries. And so I'll dig a little bit deeper, I'll try to find records that aren't high on the Beatport charts.
Something that I do before any of our live shows is I'll go through and probably listen to 500 to 1,000 new songs. I'll know within the first couple of seconds if it's something that I would include or not. I use this process of just constantly listening to music and then kind of trying to put together something that tells whatever story that we want to share with the people that are listening.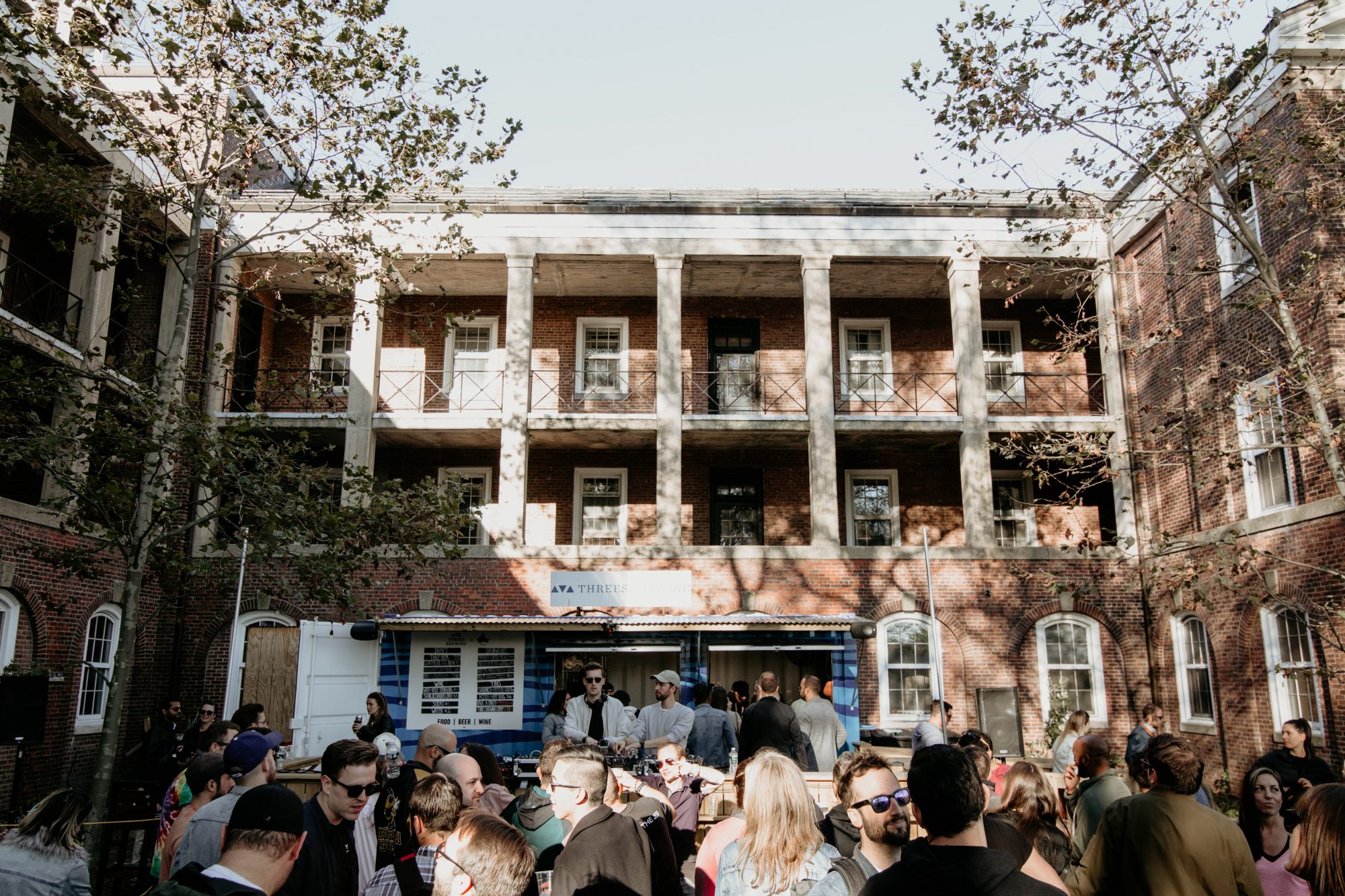 One thing that has remained constant throughout your career has been your love for New York. You're always doing something locally focused. What makes New York and the scene here so special to you?
P: I think there's a certain energy that you get in New York, and it's a bit of a cliche, but cliches exist because they're somewhat true. It's also home for us, too. I think New York is special in both of those ways. But there's a lot of creative people here in New York and there's this idea that everyone has a side hustle, everyone has a day job, but then everyone has this other thing that they're passionate about. For a really long time, this was the side hustle. So New York has been extremely influential for both Anden and Sound Room Live. It's just natural and organic to continue to contribute back to that environment. 
Sound Room Live is an extension of that love for all things local. Can you share the backstory on how these parties got started and how you decide on these venues and lineups?
T: We had a buddy who had a small Australian clothing store in Soho back in 2016. I asked him, do you guys ever throw parties here? He was like, yeah, we occasionally like bring some people in, we get free beer through Pabst Blue Ribbon and we'll just throw like parties after the store closes in the evening. So I was like, could we come in and DJ a party here? And they were all for it.
At the time, it was just kind of like "hey, let's invite some friends down to Soho and just do something that's a little bit different than like the club." The party had 30 to 40 people in it was a lot of fun. This was right about the time when we were putting together a radio show called Sound Room, so we thought we could do a live extension of the radio show and call it Sound Room Live. So we did another party in the same clothing store except almost 80 people showed up. Very quickly, we outgrew this small little, Australian clothing store…
P: Like the size of our living room.
T: Yeah! And then over the last few years, we continued to try and find like unique spaces that are not clubs or predictable spaces. We try and transform them into what feels like a house party, which is something that I don't think really exists in New York, because everyone has apartments. But it's something that I think is at the core of dance music and house music is just this very like social community element. We wanted to try and capture that in these almost like DIY pop up style events.
After the Australian clothing store, we found an old underground nightclub on the Lower East Side that had been shut down for the last 40 years that we were able to rent out for an evening. The last one was at a 19th-century firehouse and we threw the party in the engine bay. Now this one is on Governors Island at what I would consider one of my favorite breweries in the city, Threes Brewery, and just wanted to get something outside and just you know, continue to change the scenery.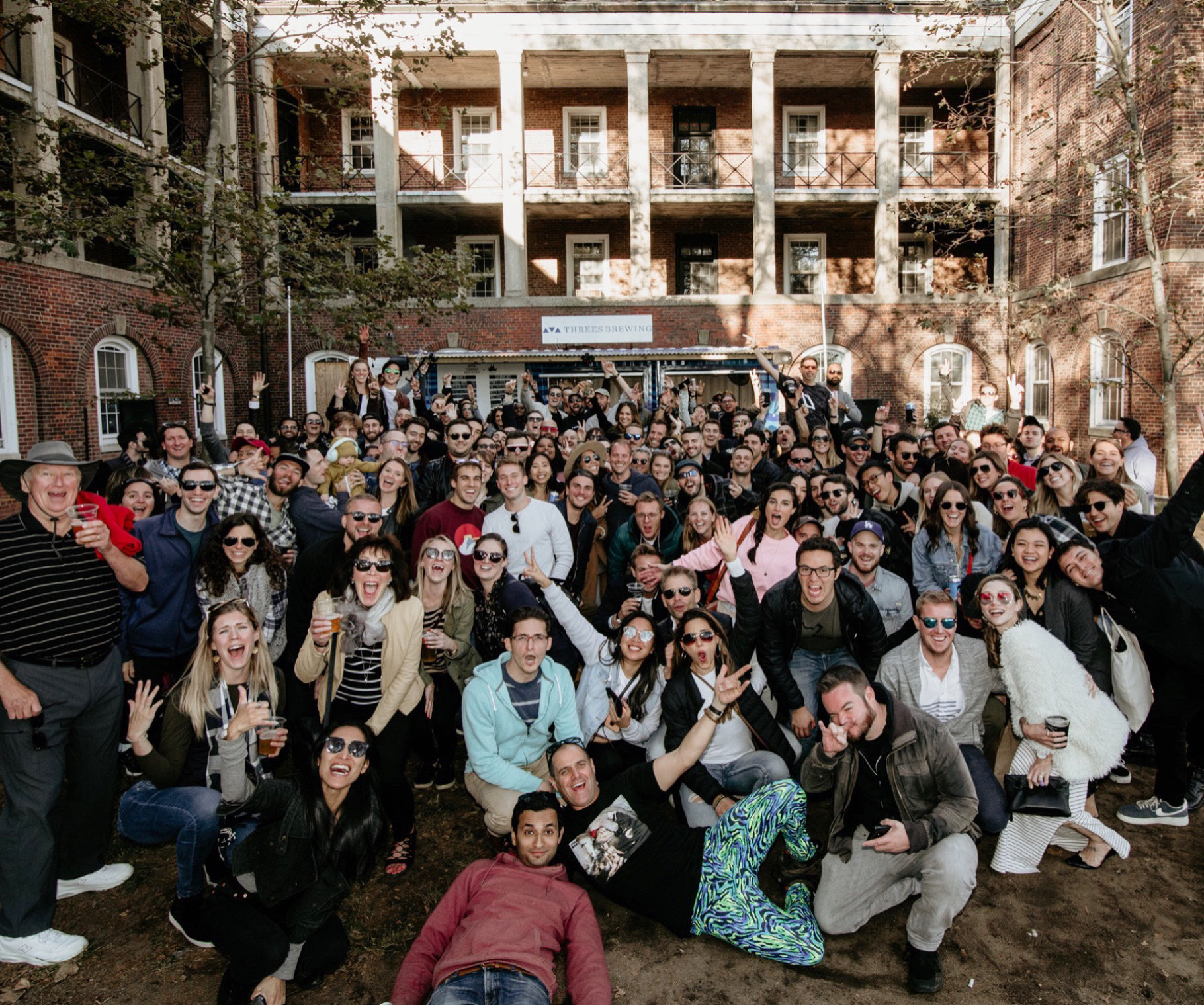 This year has been an absolutely massive one for you with plenty of shows, releases, and more. With much of 2019 in the rearview mirror and 2020 on the horizon, what goals do you hope to achieve next?
T: We're going to be supporting Grum on his Deep State tour, getting all around North America to do those dates. We have a remix coming out for Mark Knight, which will be out in the middle of October. And then we're currently writing some larger demos for an LP or potentially an album.
So much of the electronic dance scene has migrated to Brooklyn with Bushwick as the epicenter. This is your neighborhood and a raver's gotta eat, so where should they go in Bushwick before a show?
T: I almost always go to Grimm Brewery. They have some of the best sours and double IPAs, and it's just a really cool vibe on the inside. They have a little grill and a selection of bar snacks. But that's always my go-to spot if I'm having a drink beforehand.
P: We have found ourselves many times at this Mexican place called El Cortez as well. They have drinks in fancy cups which are always fun.
---
Follow Anden on Social Media:
Website | Facebook | Twitter | Instagram | SoundCloud