For two terrifying nights, Insomniac transformed the NOS Events Center into a hair-raising playground for all to enjoy at Escape Halloween.
---
Insomniac Events are one of a kind. Since 1993, Pasquale Rotella and his team have worked tirelessly to create magical experiences for dance music lovers in Southern California and beyond. You can always expect top-tier production, whether it's Beyond Wonderland, EDC, Countdown NYE, or Nocturnal. Escape Halloween is no different. It's the biggest Halloween event in Southern California.
Since 2011, Escape Halloween has continued to redefine Halloween for ravers and friends. Like clockwork, there's always a killer lineup, unique attractions, stellar performers, and endless activities beyond the music. Because of the pandemic, Insomniac hosted EDC Las Vegas and Escape Halloween within days of each other. As a result, many attendees, like myself, attended both events like the lunatics we are.
Escape is a festival that's extremely special to me because I attended the very first edition in 2011. I instantly fell in love with this event in particular because Halloween is one of my favorite times of the year. People were so friendly, polite, and welcoming. The crowds were smaller, but our energy made it feel like thousands more were in attendance. However, the vibe has shifted in the last couple of years. I noticed this in 2017 and didn't think anything of it at the time, but this year's edition revealed some intense growing pains.
First, let's talk about everything that was sweet and dreamy, including the VIP experience.
I have to give credit where credit is due. VIP is the way to go at Insomniac Events. The amenities offered, including exclusive photo ops, VIP lanyards, food trucks, hot cocoa, tea, and so much more were a delight. I couldn't get over the dedicated seating area so you could eat, drink, and relax with your friends, and the bathrooms were exquisite. I've never taken a bathroom selfie at a massive, but I did this year, and that was a treat. As a VIP newbie, I felt luxurious because the staff made me feel special even though they were busy. Everyone was kind, and I will never forget how well they treated me, so thank you to everyone who worked the VIP experience. You're all angels.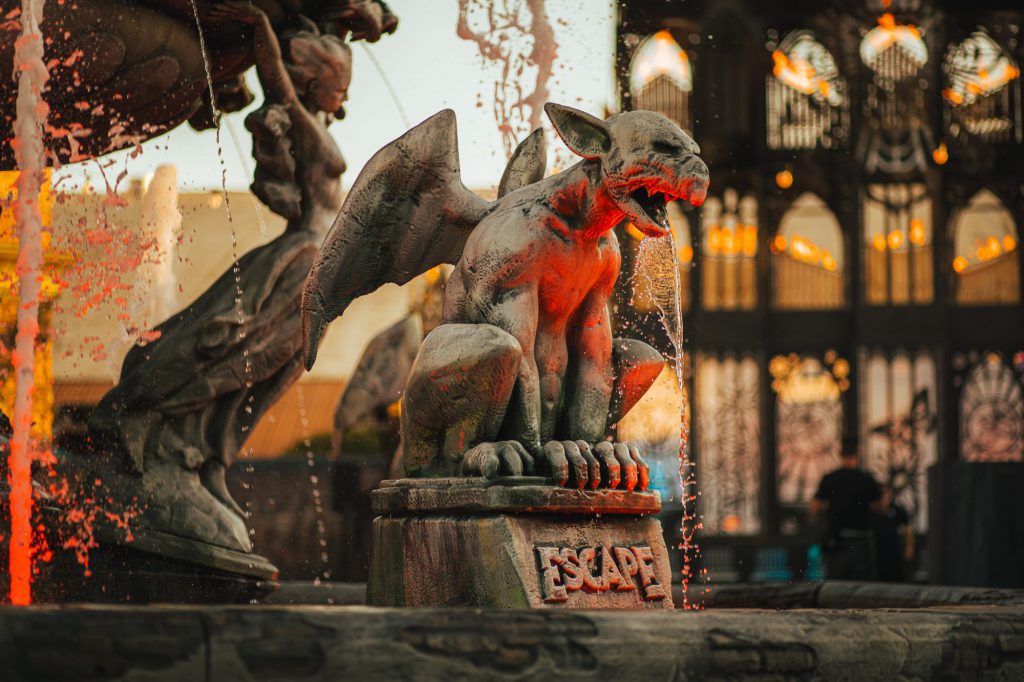 For once, I was close enough to see the entire stage setup and nothing compared to The Grimm and Sewer District.
The Grimm is always a delight, but I had the opportunity to see the stage closely and study all the magical details. Whenever the Grim Reaper moved, I was stunned, but this incredible detail sent me over the edge in the best way possible. I didn't know that there were two doors on the side of the main stage, and this is where performers would come out to entertain, and I lost it, friends. It's such a tiny detail but so fantastic to witness in person because when you're in GA, deep in the crowd or in the back, you miss out on this stuff.
I adored Sewer District. The stage name is controversial, but it's a beautiful stage. Located near the Psycho Circus stage, the Sewer District was enclosed by stacked storage containers that added some edginess. Most importantly, the containers kept the noise contained in one space, so I never heard a sound bleed between Sewer District and Psycho Circus, which is superb. The improvements to Sewer District were divine, and I hope they repurpose that design in the future.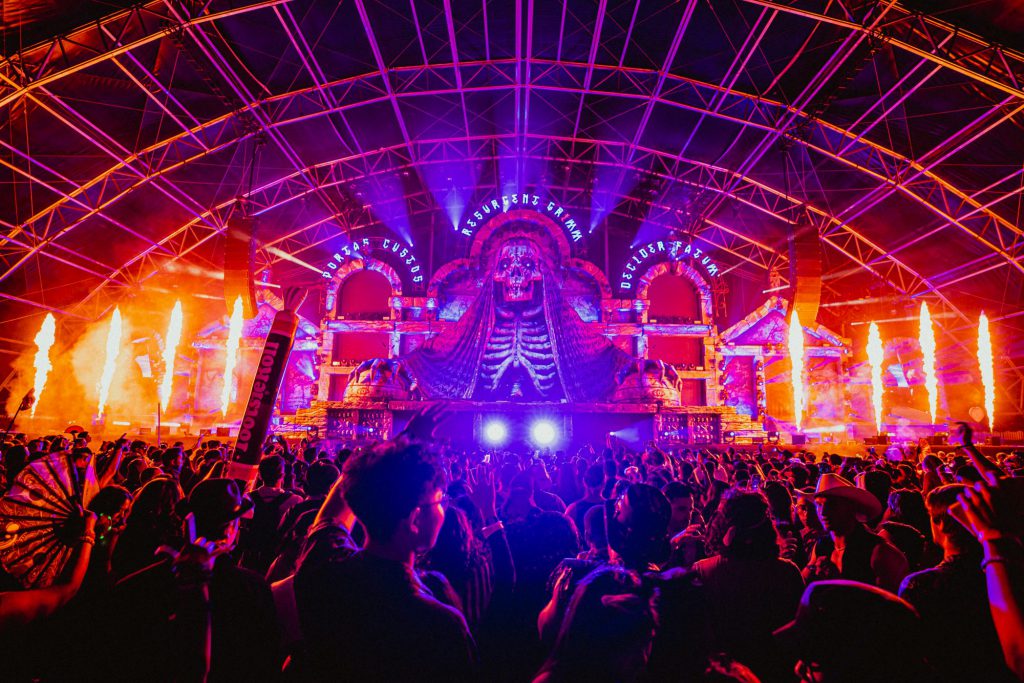 Experiences like Crazy Town didn't disappoint, in fact, it was the life of the party.
The best part about attending festivals like Escape Halloween is that you're free to explore without limitations. Both days presented different adventures, and Crazy Town was my favorite one. Located near Sanitarium and the Psycho Circus-themed area, this city was booming with action, especially the silent disco and Butcher Shop.
A group of generous performers noticed that I was alone and decided to spend some quality time with me. They were dressed as nurses with syringes as fingers and Kylie Jenner-inspired lips. One performer, in particular, continued to interact with me. I was too scared to go into the Butcher Shop alone, so she kindly gathered her crew, and we went inside together. Of course, she didn't have to do that, but she made my experience better by engaging with me. Whoever you are, thank you. I will never forget that kind gesture.
Honorable mentions include the raver's marketplace, a place for us to shop for festival goodies. I purchased this rad fan and loved seeing attendees buying stuff and supporting the small businesses. I hope that Insomniac continues with the marketplace in the future as well.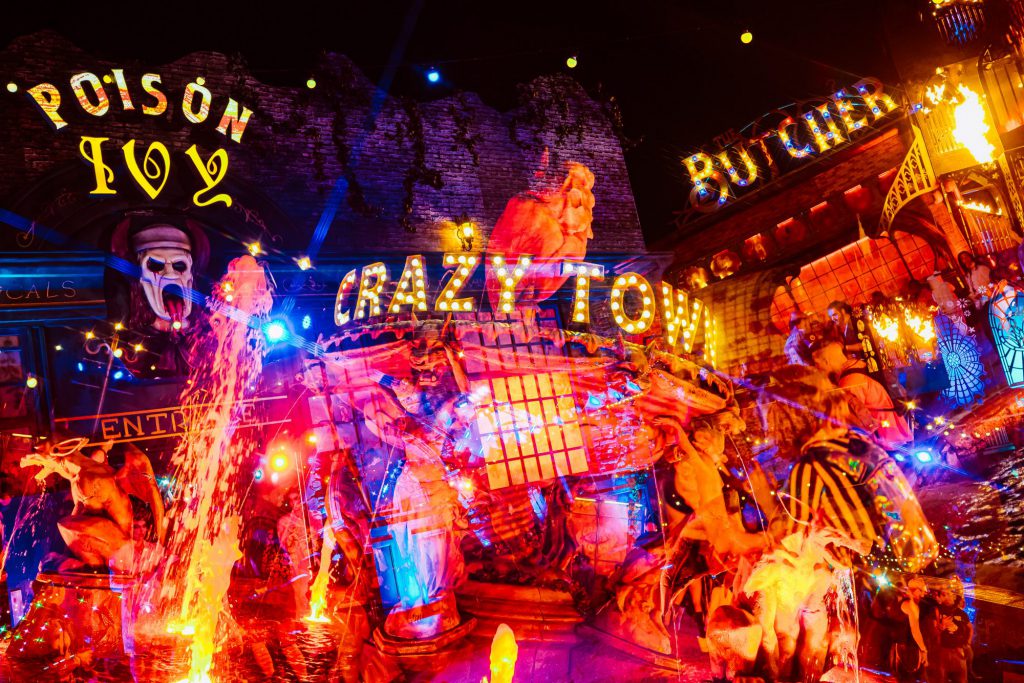 Let's talk about the music because everyone was on their A-game.
Every set was brilliant, and not a single one left me disappointed. I'm still in disbelief by how many people I saw over two days, including VNSSA, ARTBAT, William Black, Benny Benassi, Vintage Culture, Eric Prydz, and Trampa. Someone who won over my heart was Baauer. He went ham behind the decks, and I danced the entire time in my Crocs. His energy is contagious, and the crowd matched it like champs.
DIESEL is a gem. He surprised me the most. He threw down, and everyone was living for him. I could tell he was genuinely having fun, and like Baauer, his energy was contagious. I was expecting nothing but heavy, dirty bass, but his set had range and diversity, so kudos to you, Shaquille O'Neal! You can stick around.
Lastly, Gammer deserves his flowers because he is incredible. I'm not a huge hardstyle fan, but I love him so much. His set unlocked the doors to my soul. I didn't care who was watching me because I was going wild. Hardstyle makes you feel like you've consumed three cups of coffee with a shot of espresso, and he sounded so happy over the mic.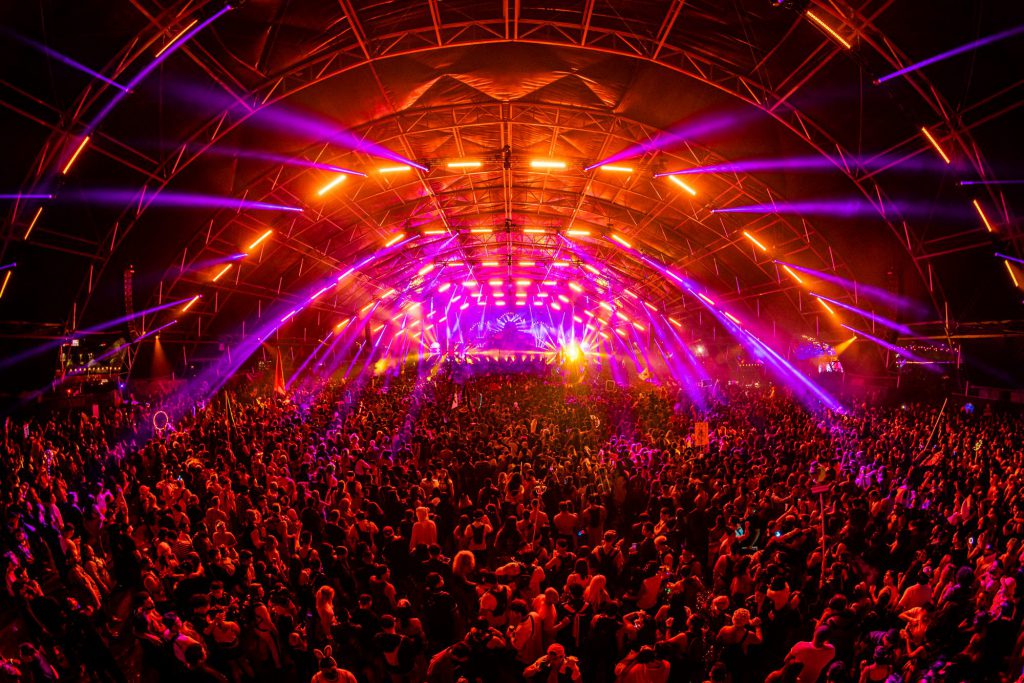 That being said, the biggest bummer about Escape Halloween were the attendees and their lack of etiquette.
The reality is that Escape Halloween draws in a larger crowd of people, people who aren't ravers. There's nothing wrong with that because our door is always open for people to experience our world. But when people enter this space and show disregard for our values and how we treat one another, it can quickly become a problem.
The majority of attendees I encountered refused to say excuse me, pardon me, or indicate that they were trying to move throughout the crowd. Instead, they pushed and shoved, which blew my mind because it was unnecessary. There were countless moments where I politely tapped the person and encouraged them to say, excuse me, so it's easier for them to move around. In some instances, I received snickers, eye rolls, and hand waving in my face. To me, that's disrespectful and a clear indicator that many don't care to be polite or act like they have manners.
My negative experience with attendees culminated on the second night when someone ran into me and tackled my left-hand side. Sadly, I experienced chest pains from that contact and couldn't handle how many were acting and carrying themselves, so I left early with the impression that Escape is now an event for people to dress up and get wrecked. The lack of those caring for each other left me uninterested in returning in the future.
When it comes to the crowd, we must do better. We must treat each other with respect. That's why I fell in love with this community in the first place, and I've very protective of it.
I don't care what festival it is, as ravers we're a family, and we look after each other. But after attending EDC Las Vegas and Escape, I'm starting to feel the growing pains of being in the scene for a decade as things change before my eyes. I had to remind myself that Escape isn't like Beyond or Nocturnal. It's a different beast with a different vibe and energy.
Sadly, I crossed paths with so many rude, cold people, and that bummed me out. If this is the direction our community is heading in, I'm concerned. To those who had a magical experience, I'm happy that Escape treated you well. But for me, the attendees weren't my cup of tea.
I fell in love with the scene years ago because of the people I met. Everyone was so warm and welcoming. However, I don't know if that's the case anymore, and that's a brutal reality to accept. Things change, but only time will tell if they're for the greater good. Regardless, Escape Halloween will forever have a special place in my heart, even if I never return.
---
Connect with Escape Halloween on Social Media: