Subsidia: Dusk Vol. 4 is a melting pot of weird wobbles from artists like Shanghai Doom, Bassgazm, Pax Impera, Xotix, bd hbt, and more!
---
If you're searching for a label that's keen on shining some light on underground bass artists, look no further than Subsidia. After dropping the dangerously heavy Night Vol. 4 in May, the Excision-led imprint returns with 12 explosive tracks for the fourth volume of their Dusk series. Designed to tailor to more experimental and midtempo sounds, this compilation series teeters the line between the atmospheric vibes of Dawn and Night's heavy dubstep theme.
Combining these two essences, this volume features the deepest and dirtiest of wobbles and booty-shaking trap beats, making this our favorite edition yet. Featuring a roster of underground bass bosses, Dusk Vol. 4 is locked and loaded with warbled basslines and hypnotizing sound design. Ranging from the alien blips and distorted basslines in "The Bounce" by Xotix to brain-melting soundwaves in Mylky's "Bipolar," this compilation has a little something for everyone.
With so much diversity, it's a little tough to pick a favorite – so we're highlighting a few standout tracks on Dusk Vol. 4 that we can't stop dancing to!
"Face Snatchers" by Shanghai Doom steals the show by giving listeners a complete cerebral rearrangement with each distorted wobble. Then, as if it can't get any dirtier, grimy swells of garbled bass enter at the halfway mark when you least expect it. Prepare to wear your stank face for the entire duration of this tune – from beginning to end, it's a wild ride that you won't want to get off anytime soon. "Cut Off" is another tune that stood out, and for a good reason too. Incorporating trap basslines and experimental bass, this bd hbt tune is absolutely perfect for getting crowds moving and grooving.
Meanwhile, fans of heavier bass with a freeform twist won't be able to get enough of "Put Some Stank On It VIP" by Bassgazm. Somehow even juicier than the original, this VIP edit pairs vicious snares with robotic chops and crunchy basses. And if you're still hungry for more, "Flashbacks" by Flanders and VLCN takes a twist on riddim with an abstract flow and stretched basses, making this final tune on the tracklist a memorable finish to the best Dusk edition yet.
Subsidia's Dusk: Vol. 4 might just be the most diverse compilation yet in the series. Listen to the fourth Dusk installment on your favorite platform, and let us know which track you're vibing with the most in the comments!
Stream Subsidia: Dusk Vol. 4 on Spotify:
---
Subsidia: Dusk Vol. 4 Tracklist:
Zeke Beats – Undisclosed (Intro)
Xotix – The Bounce
Pax Impera – Bliss
YDG – Bust It
Shanghai Doom – Face Snatchers
Mylky – Bipolar
Stoutty – Put It Down
Blvk Sheep & blurrd vzn – Curbstomp
bd hbt – Cut Off
INHUMAN, OMAS & Les Gold – Rapture ft. Snowhite
Bassgazm – Put Some Stank On It VIP
Flanders & VLCN – Flashbacks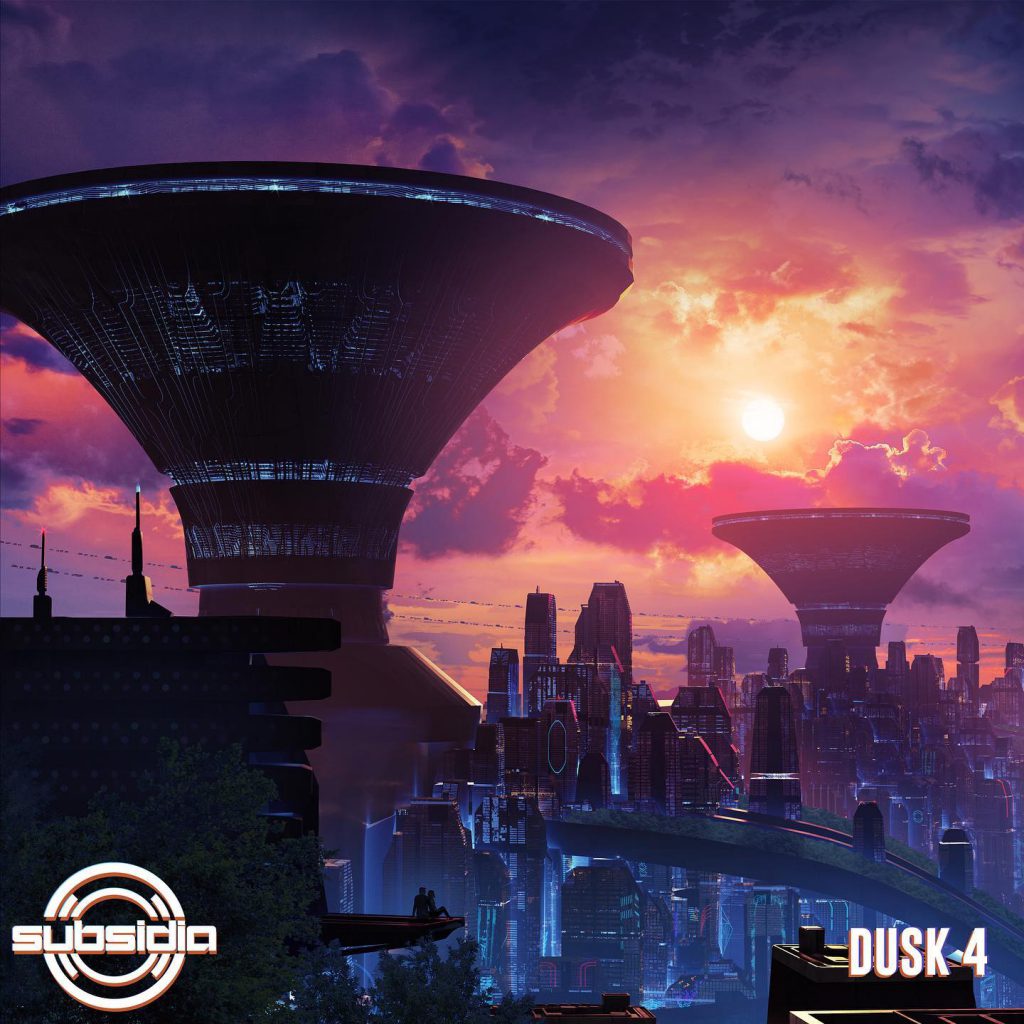 ---
Follow Subsidia on Social Media:
Website | Facebook | Twitter | Instagram | SoundCloud | YouTube